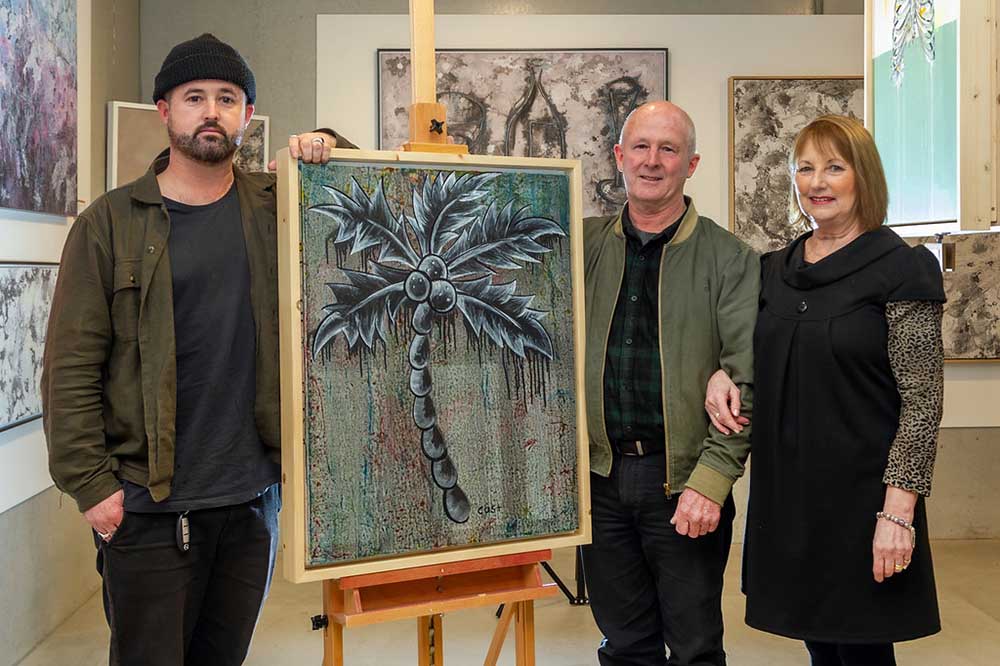 Cameron Stynes has always been creative, drawing and painting whenever he had the chance. So, when he and his family started talking about creating a gallery and studio space, it was a lifelong dream coming to fruition. That was three years ago and since then Allan and Lynne Stynes and their sons Cameron and Travis, have created their independent gallery in Mornington where they continue to support local artists.
Black Spot Gallery and Studio in Milgate Drive was two years in the making, with the family opening the gallery in June, 2016.
Allan, (a builder), Lynne, (a medical receptionist), Cameron and Travis, worked tirelessly to create the gallery space which has seen hundreds of artists' exhibit their works.
"I had always wanted a warehouse to renovate," said Allan, who built the entire interior in a stylish industrial design, with help from his sons. "Maybe I have a bit of creativity like Cameron. We had the factory built and then fitted it out ourselves."
The family turned out to have a perfect combination of talents with Allan the carpenter, Cameron an artist with art contacts, and Lynne and Travis bringing the hard work and dedication that has followed their careers.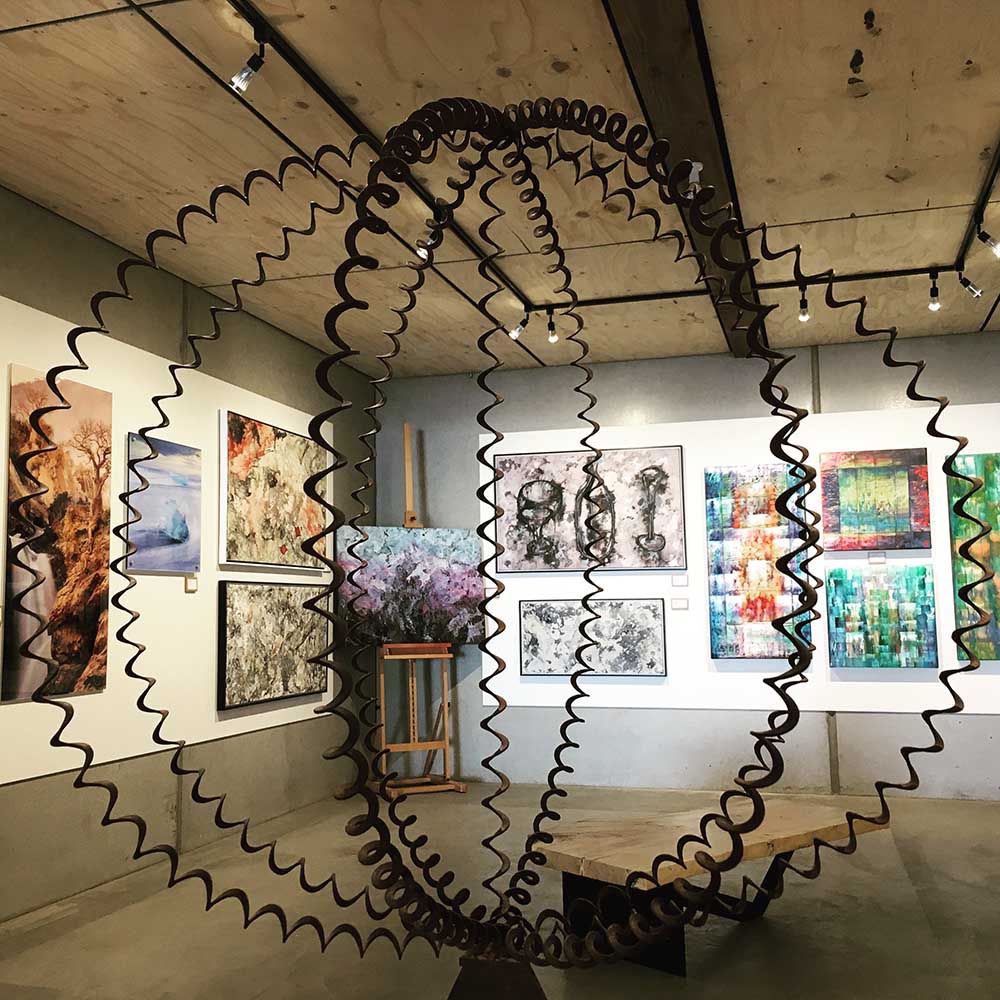 "We all worked so hard to get the gallery up and running and are proud of the space we have to offer our clients," they said of the gallery that offers an art space for exhibitions, studios upstairs for casual or permanent hiring, kitchen facilities and a bar downstairs for exhibition openings.
"With our eclectic mix of pop art, modern and abstract, realism, portraiture, photography, music and sculpture, we are here to promote the diverse talent on the peninsula," said Cameron, who has always wanted to have a place for himself and other artists. "The thing I love about painting is that I can truly be myself. I don't care what other people think. It is very liberating."
Cameron describes his work as modern and abstract with influences from pop culture, motorcycles and tattoos and it was his idea to call the gallery Black Spot.
"Every piece of art starts with a single black spot so I thought Blackspot would be the perfect name for our gallery and studio," said Cameron who loves the freedom of expression that being an artist affords. "I have other artist friends who inspire me every day with my work and I think an environment like this is the ideal creative hub."
Black Spot Gallery and Studios are available for exhibitions, book launches, workshops and any creative endeavour. The studios are for hire for artists, creatives or office space.
"We are looking forward to our upcoming exhibitions with a pop up pottery workshop in November," said Allan. "In the meantime, if you love art and all things creative, call in to the gallery and we would love to show you around."
Black Spot Gallery and Studio is open weekdays 1pm to 5pm, Saturdays 10am to 2pm, and Sundays and other times by appointment.
---
Black Spot Gallery and Studio is at 20 Milgate Drive, Mornington.
Phone Allan on 0418 321 620