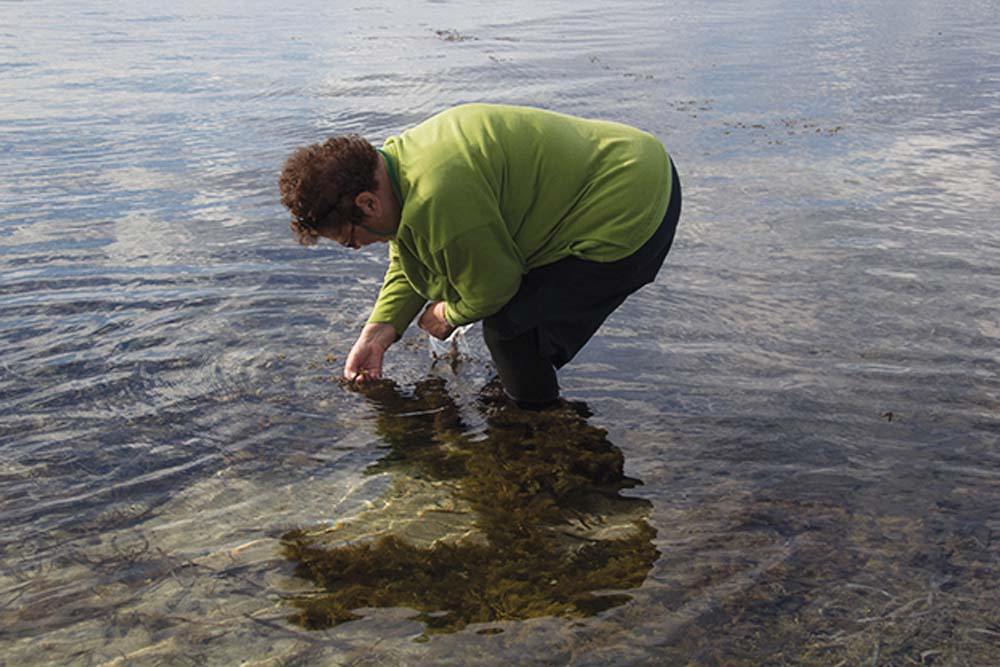 Lola Greeno: Cultural Jewels is the eighth iteration of Australian Design Centre's Living Treasures: Masters of Australian Craft series – a biennial recognition and national tour of an iconic artist whose body of work epitomises the best of various Australian craft fields.
Lola Greeno is Australian Design Centre's first Indigenous Living Treasure and is a shell worker and artist from Tasmania, whose career spans 30 years. Greeno's award-winning talent in shell-working is magnificently displayed in the exhibition. Fifty highly visual and textural works uniquely champion the traditions and culture of the indigenous women of Tasmania's Cape Barren and Flinders Islands.
Cultural Jewels is an exhibition about storytelling for the indigenous artist, who says it is vital to keep a connection to our heritage and culture.
"My art is about drawing attention to cultural knowledge, natural beauty, ancient traditions, and connectedness with my island home," says Greeno, whose exhibition also addresses modern issues. "The sculptural works I do are a response to my concerns for the environment and the future of shell stringing in northern Tasmania."
Cultural Jewels features breath-taking works using unusual and beautiful natural materials such as echidna quill, feather, rare maireener shell and bone.
"It is important to never lose sight of your cultural heritage… Once you own your history you can tell it from your perspective, covering your family's generations… Learn as much as possible about your own family to tell your own story," says the 71 year old, who put the exhibition together over a two year period. "This craft is very much traditional to Tasmanian Aboriginal which I watched my mum do. Even though I have a Diploma of Fine Art and Bachelor of Fine Arts, my work is based around the traditional practices my family taught me."
One of ten brothers and sisters, Greeno is still very family oriented, spending a lot of time with her children and grandchildren.
"My husband, son and grandchildren all go down to the east coast and the north east coast to get most of the shells which then have to be cleaned and dried. Some you have to dig the gravel out of them. The mariner shells that I get from Flinders Island take weeks to clean and that is the traditional shell we used in old necklaces."
Greeno says it is very important to continue the tradition.
"For me, it is important to carry on the legacies of indigenous women. It is important for women that we not let this tradition fade away and we hand it over to our children and grandchildren. That is what drives me: to maintain the strong cultural connection."
The exhibition has a wonderful selection of Greeno's work but also some lovely pieces by her daughter, mother and grandchildren.
---
Cultural Jewels is at Mornington Peninsula Regional Gallery until April 15.