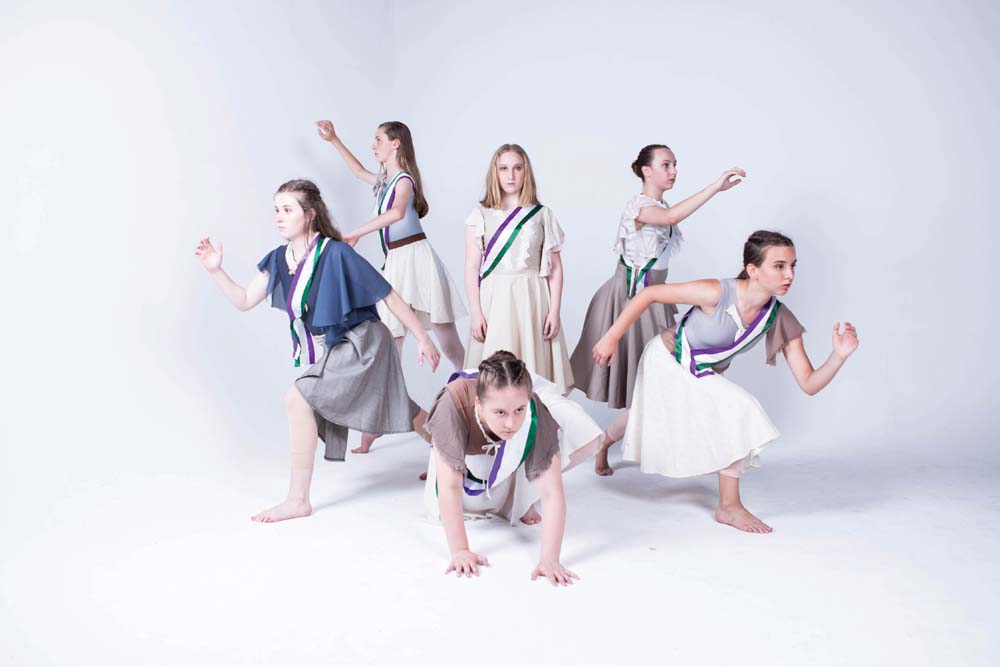 Photos Connie Smith
Spark Youth Dance Company began two years ago as a small dream. Local aspiring choreographer Alex Dellaportas (who was just eighteen at the time) wanted to set up a place where young dancers from across the Peninsula could meet and create new dance works together in a supportive and inspiring environment.
She began by assembling 25 local dancers and choreographing a modern retelling of the famous Nutcracker ballet in September of 2016 – inviting former Principal Artist of The Australia Ballet Daniel Gaudiello to dance the role of the Nutcracker.
Now, the company has just premiered at Frankston Arts Centre. Their latest work Shatter – a 90-minute original contemporary dance work about the Suffragettes featuring 30 dancers and a live professional 35-piece orchestra.
The company has grown significantly since their first auditions in 2016 and this year they are taking Shatter on tour to Bunjil Place theatre in Narre Warren and Geelong Performing Arts Centre on the 11th and 14th of April.
Shatter tells the story of the Suffragettes, the women who fought for the vote in the early 1900s in Britain – or more specifically, the women who used often violent and physical actions as a means of protest for the vote. This included smashing shop windows with rocks and going on hunger strikes in prisons which usually led to violent forced-feedings. The show features the real stories of influential Suffragettes like Emmeline Pankhurst, the leader of Suffrage group the Women's Social and Political Union, and Emily Davison who is mostly remembered for her dramatic death at the Epsom Derby in 1913 after she was trampled by a horse when trying to attach a protest banner as it ran past.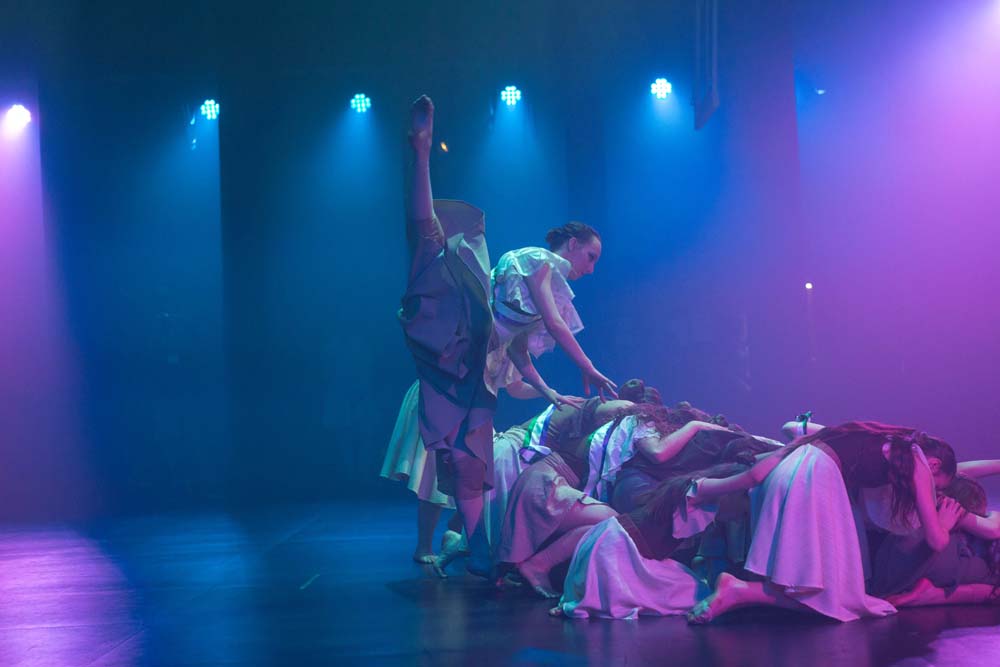 The production is highly relevant in 2018 as it focuses on empowering women and telling the stories of women from the past who were brave enough to "shatter" glass ceilings. Alex believes that having discussions about gender equality and women's rights are more important than ever when it comes to young people: "Most of the kids and teenagers that danced in the premiere began with no knowledge of what it means to be a feminist or even why we still need feminism in 2018." She believes wholeheartedly that by introducing young people to these topics earlier, we will allow the next generation to foster a society that focuses on equality. Alex asserts that by opening night "most kids had eagerly begun talking to their friends and families about the courageous Suffragettes and were able to name prominent Suffragettes and key events, which is all the reward I really wanted to get from creating the show".
The production has been produced by a creative team of under 25s with Alex's choreographic direction and the young dancers and artists have also had various chances to be mentored by professionals in the dance industry such as Nicolette Fraillon (Music Director, The Australian Ballet), Joseph Lallo (conductor and saxophonist), Tamara Keane (costume designer), Belinda Strodder (dance photographer) and Alice Topp (dancer and choreographer with The Australian Ballet).
The dance work received rave reviews upon opening, Jessica Poulter from Dance Writer commenting that the show was "ground-breaking in its execution". Kate Meade, Director of the Victorian Dance Festival, praised the show in a video online stating that it was "everything you could wish for in a youth dance company" and that SYDC are one of the most "exciting and innovative" youth dance companies in Australia. It is exciting to know that these kids and these innovative ideas are coming to the world straight from the Mornington Peninsula.
Spark Youth Dance Company is more than just a group of dancers who meet on the weekends; it has become a home for dance, creativity, communication and passion for young artists on the Mornington Peninsula – a home that accepts all and works hard to educate young people and equip them with important life skills through dance and the magic of storytelling.
---
'Shatter' is showing at Geelong Performing Arts Centre on Saturday 14th April.
Tickets are available from their website www.sparkyouthdance.com.au