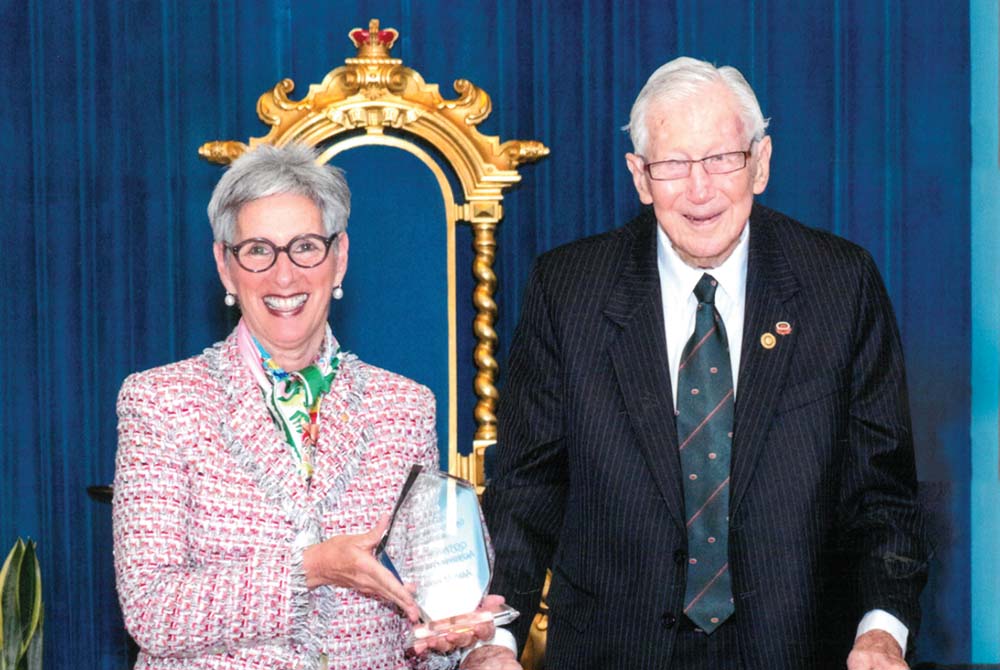 By Peter McCullough Photos Supplied
At a recent ceremony in Government House war veteran Alan Moore was named Victorian Senior Achiever. The Mornington Peninsula resident won the award for his outstanding contribution to the community which has included over forty years of volunteer service.
Alan was born in the family home in Camberwell on 20 November, 1920 and his only sibling, an older sister, died of infantile paralysis when quite young. After starting his schooling at Camberwell Grammar, Alan transferred to Melbourne Grammar and by his final year he was a School prefect, a House Captain, a recipient of 1st Colours for rowing in a winning Head of the River crew and an officer in the Cadet Corps.
After a short time in the workforce Alan enlisted in the militia. At the time a number of militia units were being combined to form the 39th Battalion for service in the tropics. Raised in October, 1941, the 39th was soon despatched to New Guinea to defend the territory against Japanese attack. Alan, a 1st Lieutenant, was one of the initial members.
Above left: Alan in uniform 1941. Right: 39th battalion in action on the Kokoda Track.
In July and August of 1942, the unit was heavily engaged along the Kokoda Track as they attempted to hold out against the Japanese until reinforcements could be brought up from Port Moresby.
The Battalion was subsequently involved in fighting around Buna, Gona, and Sanananda. Such was their involvement in these battles that, by the time the unit was withdrawn, they could only muster 32 men of the 1,666 who had served in its ranks. Alan can recall the feeling of total exhaustion that he experienced at Sanananda, not helped by recurring bouts of malaria and dysentery.
The 39th Battalion was disbanded in July, 1943 after its return to Australia. Alan became a member of the 2/6th Battalion, which was sent north to participate in the Wewak campaign and in which he became a Captain and Company commander.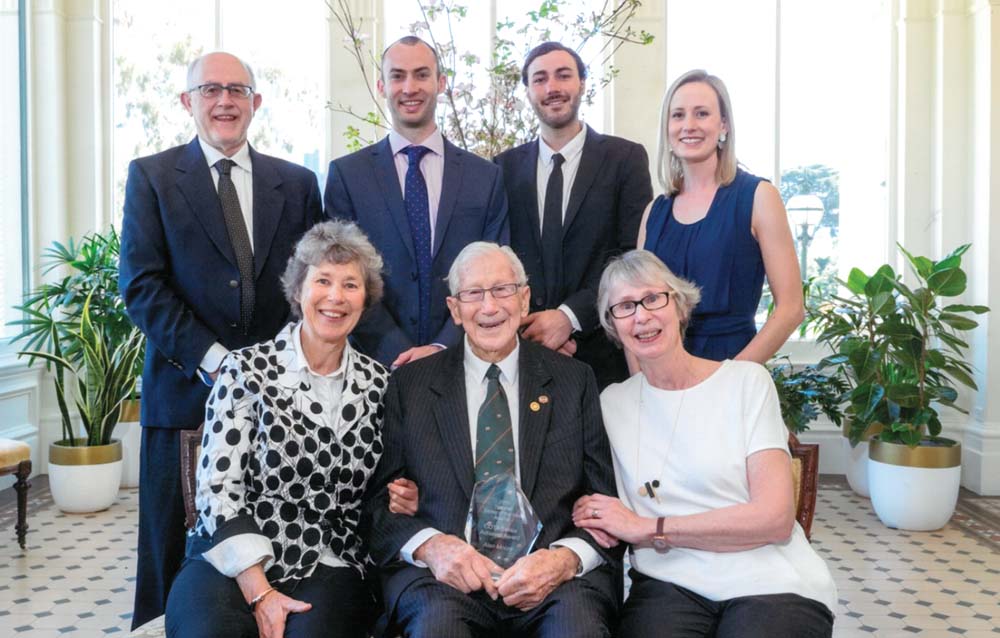 After hostilities ceased Alan worked for several organisations before joining H.J.Heinz in 1950. He worked for that company for thirty years, rising to become Manager of the Baby Foods Division.
In 1950 Alan married Joan Fossett who had served in the RAAF. They had two daughters and the family has now extended to include five grandchildren and three great grandchildren. Alan and Joan moved to Mt. Eliza to live in 1955 and were residents there until Joan passed away in 2003 and Alan moved to Benetas Corowa Court Aged Care facility in Mornington three years ago.
Alan has been active in volunteering since his retirement in 1980.He is recognised and respected within many community-based organisations for his thoughtfulness, generosity and genuine nature. Alan has volunteered for 34 years at Corowa Court as a handyman-repairer and has been a stalwart at their Op Shop in Mt. Eliza. When the redevelopment of Corowa Court was being planned Alan was a member of the committee and it is fitting that he is now a resident of the facility.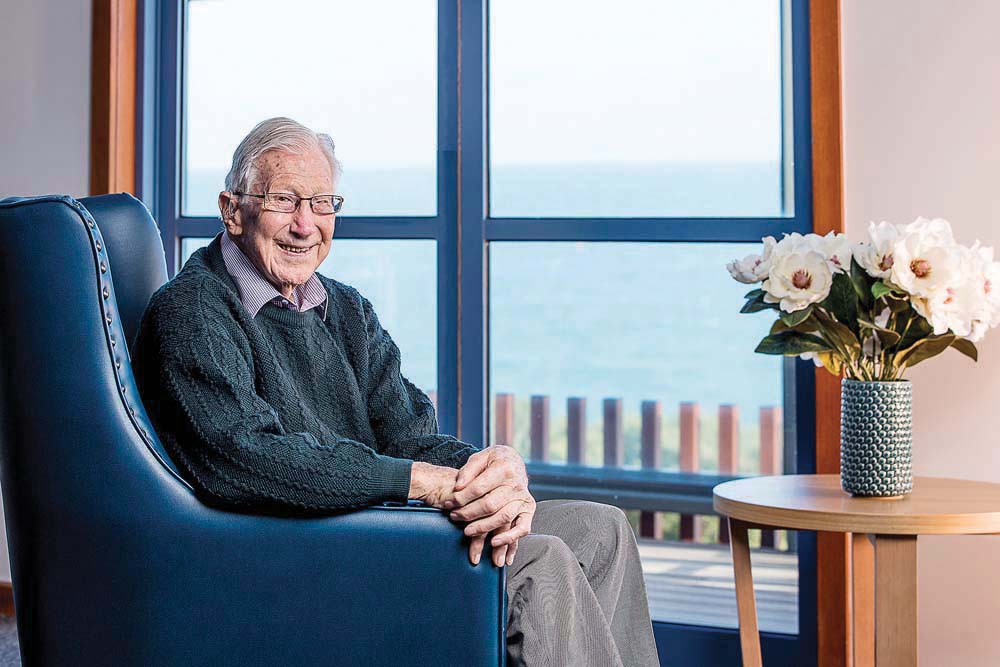 Alan has also had an extensive association with the veteran community, although he acknowledges that the number of original members of the 39th Battalion is now down to eleven. He is a passionate member of the Kokoda Track Foundation, an organisation that raises funds for educational, medical and other necessities for Papua New Guinea villagers along the Track. He also personally sponsors children from Kokoda.
As well as the involvements already mentioned, Alan has been a long-time member of Frankston Rotary and Mt. Eliza Probus and was a foundation member of the Canadian Bay Club.
Alan has also spent a large portion of his life presenting at various schools throughout Victoria to share his experience of war and promote a message of peace and collaboration. According to Alan: "The most important lesson of all my volunteering and community work is to just get along with each other and learn to better understand one another. I've sat on many committees and volunteered for many years and the inability of people to truly understand those you work with and admit when you don't is one of the biggest challenges many of us face."
At the Government House ceremony Alan was joined by three generations of his family, including his two daughters. Since then he has been the recipient of the Australian Defence Veterans pin.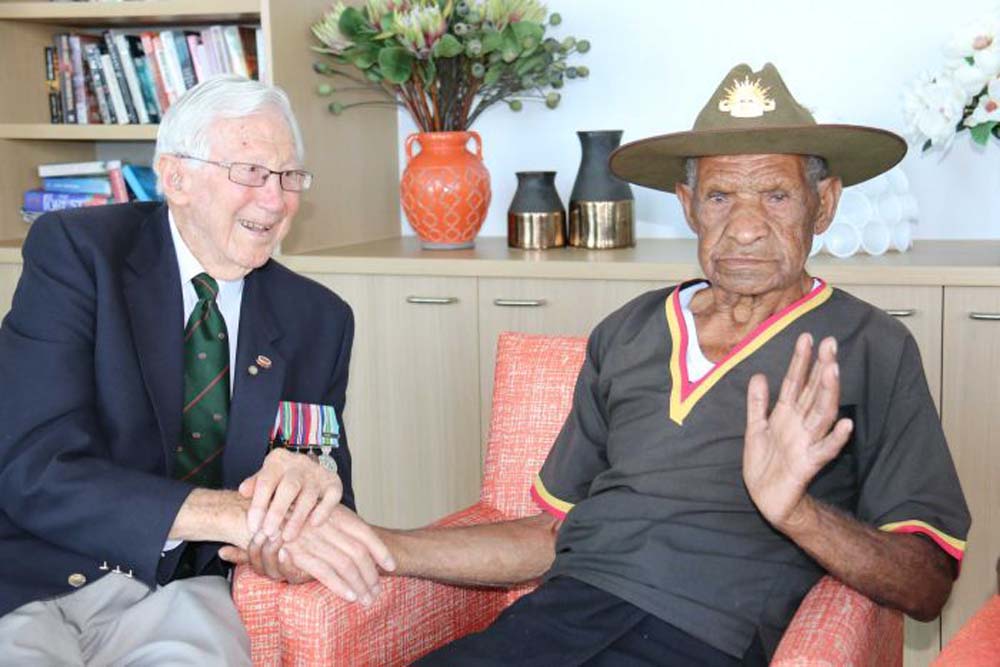 Having just celebrated his 99th birthday, Alan Moore said he hoped to continue to live an active life, sharing the message that "we all just need to get along."