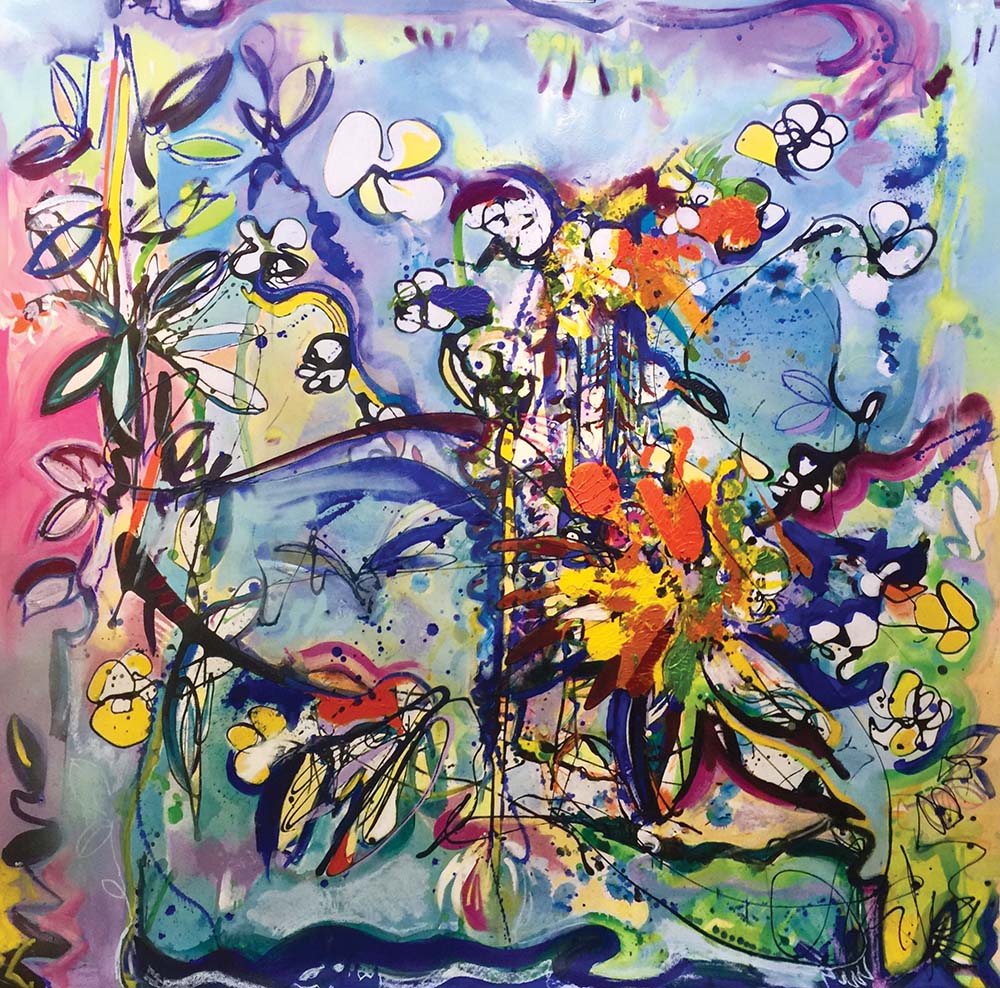 For your winter creative inspiration whether it be for your own creativity or to enhance the mood of your home interior Nissarana Galleries at 211 Main Street, Mornington is hosting the solo exhibition of one of Australia's most expressive artists, Zoe Ellenberg.
Zoe's roots have always been in the upper echelons of the Australian art world, having grown up in a family of artists with connection to Brett Whiteley. She has imbibed this upbringing into her unique inimitable style of painting that displays the influence of the great master while simultaneously having lines, techniques and flare that are truly original and immediately recognizable as hers. Nissarana Galleries is proud to present this renowned highly collectable artist of the dual disciplines of Painting and Sculpture.
These spectacular paintings hang like intrinsic expressions of the delightful whimsical emotions that are behind each creation, while the exquisite bronze sculptures reflect the beauty of the natural world from which Zoe draws much of her inspiration. They beckon the viewer to enter into their mood and partake of their vibrance and joy.
Zoe says of her work: 
"Nature is my perspective inspiration and muse. I have a passion for the littoral. Where the reef meets the tropical rainforest. Where mountains swell up from the sea and where the abundance of nature bursts into flower and birdsong. This passion has led me to the rainforests of Cape Tribulation FNQ, Buderim Queensland, Bali Lombok and the Gillis Indonesia, Vietnam and the South Pacific. Corals, mangroves, swamps, forests, ferneries, epiphytes and orchids are my entire palette blasting with colour and life. My paintings grow as the forest does sometimes as a vine organically twisting and turning in linear black enamel forging a leafy path, sometimes as a vapour of shocking colour as an inflorescence, here a drip spill of ink down from the tall canopy, here a blaze of sunset sky or aqua sea or drenching rain."
For those seeking a completely fresh approach to the color they live in or for those astute art loving collectors Zoe works have a multifaceted appeal. Her paintings will brighten up our external and internal space and bring a new dimension into our lives.
---
'Paradise Garden' Zoe Ellenberg Solo Exhibition
Nissarana Galleries Mornington 19 July – 11 August

Preview: Friday 19th July 10am – 4pm
Opening Celebration: Saturday 20 July 2pm – 4pm