By Joe Misuraca Photos Yanni
Mount Eliza local, John Boyle, 86, not only ran a liquor shop on Main Street in Mornington in his working days, but he was also an Olympian wrestler.
The ex-Olympian who competed in the 1964 Summer Olympics in Tokyo, was supposed to attend the swearing in of the Australian Olympic wrestling team on 9 July for the Olympic Games Tokyo 2020, but was not able to due to it being held in Melbourne's CBD.
"I wasn't sure whether they were going to send [an Australian Olympic wrestling] team," he said. Usually, the wrestling team would travel interstate and overseas to train and prepare for the Olympic games.
"I am very surprised, with the limitations they have been working with here [due to COVID], that they have been able to put another team together," he said. "The association has been urging all the old Olympians to make our presence felt one way or another." It's to help introduce rural and regional Australians to wrestling because many Aussie Olympians are from country towns.
While he was a student at St Kevin's College in Toorak, John dabbled in football and boxing. He would train in the gym, and it was there that he saw wrestlers training. The sport immediately appealed to him, so he took it up as a hobby.
One of the coaches recognised John's talent and told him he should train for the Olympics. This surprised John who did not expect to be selected for the team. He also had to deal with the already-established wrestlers who were annoyed that they were being replaced by a newcomer.
Eventually, he competed in the 1964 Summer Olympic Games in Tokyo. He, along with his teammates, were initially detained for three hours because the Japanese at the time associated all white people, including Australians, with the atomic bomb. They were later escorted by security throughout their trip and this "added flavour" to the experience.
While he was in Japan, he trained with the Osaka University wrestling team and competed against other university college teams.
"I went on and competed there of course and did moderately well," John said. He got through to the semi-finals and won a bronze medal, only losing on points to two top-rating competitors.
"Australia was 'amateur', but the rest of the world wasn't, so we don't really have a lot of opportunities to win medals at that level," he said. He was training outside his work hours while many of his international competitors travelled the world as professional wrestlers.
Over his lifetime, John has won what he estimates to be between 30-40 medals for wrestling including the Australian Welterweight title. His son has put them all on a board for him.
He carried the Olympic torch through his home suburb of Mount Eliza after the Sydney 2000 Summer Olympics.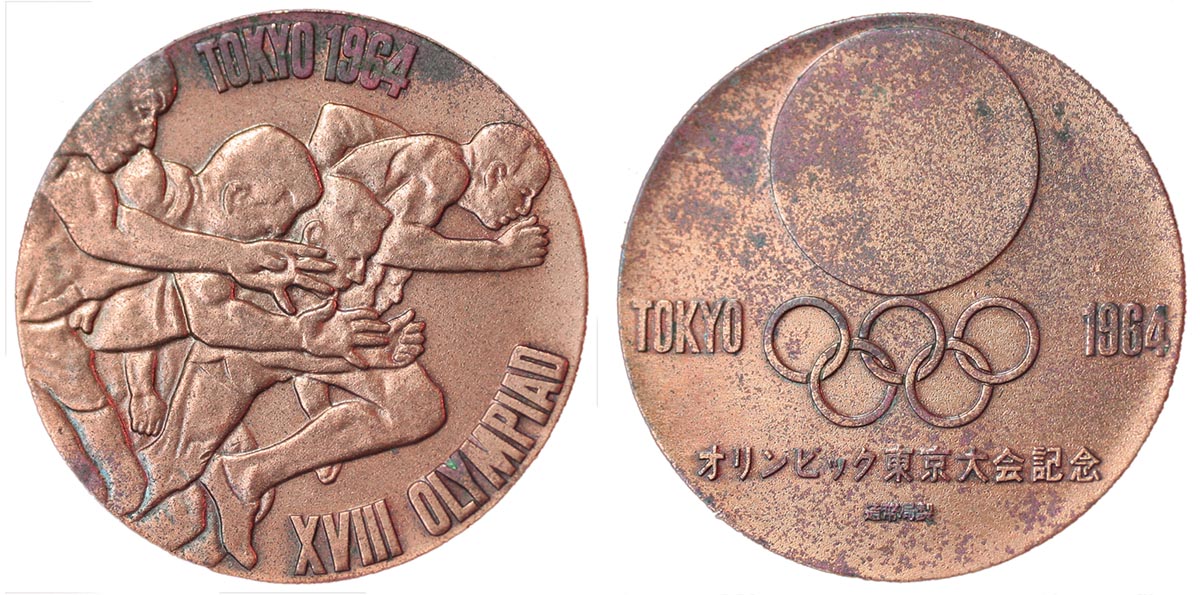 He said Olympic wrestling is a popular sport in other parts of the world just as AFL and the Australian Open are popular here.
He and his fellow ex-wrestling mates are disappointed though to see skateboarding and rap dancing being classified as Olympic sports. He believes it is "inappropriate" and "damages the image" of the Olympics.
The reason why he thinks these activities are being categorised as Olympic sports is because of the problems COVID has caused for the international competition. "I think they're desperate to just get people any way, anyhow," he said.
"Wrestling's not being presented in a way that we are comfortable with," he said. John commented on the professionalism of the sport and is sad to see heavyweight boxers and basketball players being selected for the Olympic Australian wrestling team because there are not enough Aussie wrestlers to compete in the games.
"Wrestling is one of the very few sports that exists from early history," he said. "In its origin, it was more or less training for war activities, so the early participants all had spear throwing and weightlifting and wrestling."
John acknowledges it is tough because numerous countries around the globe do not have the necessary facilities for wrestlers to train and hone their skills so that they can compete in the Olympics.