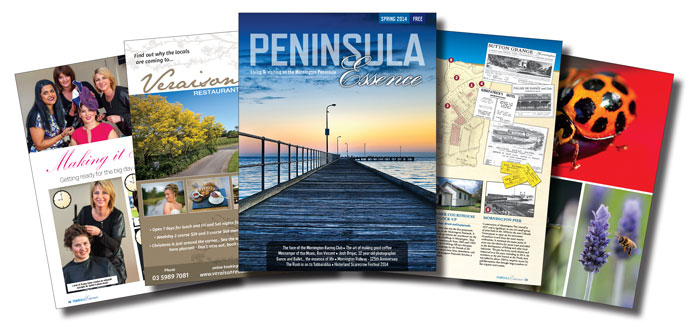 Peninsula Essence is different to the other magazines circulating in the region. It will be a unique lifestyle and travel magazine for the peninsula, with more in-depth articles, great photography and fantastic reading on people and places on the peninsula.
Professional photographers and writers will present the essence of the peninsula
in this quarterly magazine.
Peninsula Essence will be printed on heavier and brighter stock than the others on the market, offering the highest quality magazine in this region. It will be considered the ultimate lifestyle & tourism magazine on the Peninsula.