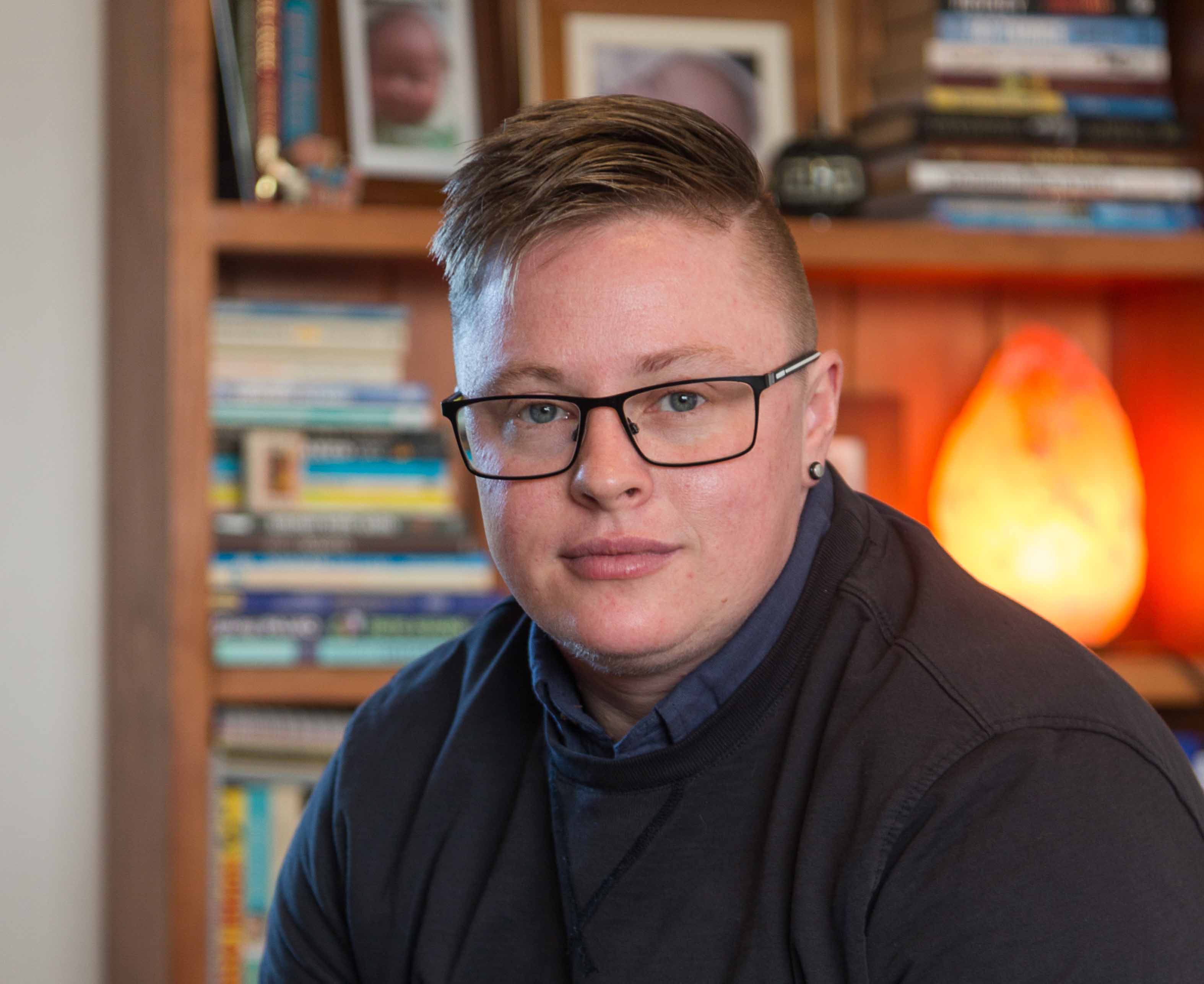 Ashtyn Watkins-Shaw grew up on the Mornington Peninsula, loves cooking and has worked as a chef all over Australia. After a lifetime experiencing periods of anxiety and depression, Ashtyn realised through self discovery that he has gender dysphoria. Born a female, now transitioned to living as a male, he talks to Peninsula Essence about the epiphany that changed his life.
Where did you grow up and what was life like for you as a kid?
I am peninsula born and bred. I grew up on the peninsula in St Andrews, Rye and then moved to Mt Martha. My Mum passed away when I was young, so there were some trialing times when I was growing up. I was surrounded by love and nurture and I still am to this day. I decided I needed to separate from my family's grief and moved to Noosa, Queensland when I was 17 and started my career as a chef.
Tell us about your journey to realising you had gender dysphoria? Was it something you felt as a kid as well?
I look back now at my life as a kid and I was always one of the boys. I rode my bike, played sports, lego and enjoyed life like any boy would. I was lucky to have the ability to live authentically as a kid. I could wear and do what made me happy. I did experience some "generational friction" at times but on the most part I could just be. I would have the biggest tantrum if I was required to wear a dress or wear make up, it would always end in tears. As I grew older and throughout my teenage years I did experiment with different gender expressions but never felt comfortable.
When did you first put a name to what you were experiencing?
It was April last year that I recognised I needed some professional help to end the cycle of anxiety and depression. This wasn't my first attempt at this, but I wanted to try once more. The process started with seeking help from a GP and completing a mental health care plan. It was through my own list of pros and cons that I put down gender identity as a possible discussion point. I would watch videos about mindset, movement and holistic living. It was a random video that made me explore the idea, which lead to more questions to my then psychologist. Through my own research, I learnt the various forms of gender identity and gender expression along the spectrum, which is very separate to sexuality. I learnt that sexual orientation and gender identity are two very different things. As soon the words gender dysphoria were mentioned, it was like a "light bulb moment."
Did you accept having gender dysphoria immediately after having that epiphany?
It was good to have a name for what I was experiencing. To accept it completely is a hard question. Having gender dysphoria, your acceptance changes from day to day. As I get further along in my medical transition it becomes easier. Like anything as you learn more about yourself, you learn ways to cope. You gather tools and support; just like you would with anxiety or depression. My gender dysphoria has become just another part of me; I don't fight against it. Better the devil you know, than the devil you don't. I am at peace with knowing.
What have you learnt about Gender Dysphoria now?
I have learnt that there are no boxes. There are no labels or expectations on how one should be or live. My learning is on-going and it isn't something you can put into words. I have learnt not to judge and to be more open minded, love and nurture others for who they are. It has moved from something I knew nothing about, to something I live with daily. The human mind is a wonderful and amazing place.
What is the process for you now?
The process now is to live as authentically as I can. To feel comfortable being me. The peninsula has no resources for gender dysphoria for my age bracket, so it was through my own determination and drive that I found the Northside Clinic in Fitzroy. My first psychologist only knew so much before I had to explore more options. There isn't much information out there to help those with gender dysphoria that is easily accessed. There is the public system through Monash, which requires a 9-18 month wait to see a psychologist. This still doesn't give you a diagnosis. I decided to go privately through Northside, because I didn't want to wait. Then I was referred to a psychiatrist in Albert Park which was the start of my medical transition. You have to do a series of questionnaires, blood tests and counseling to find out what is right for you as every journey is different. They are the building blocks to my team that help me make life changing decisions, like hormone therapy for example.
Where are you in your journey now?
I have been living as my preferred gender which is a transgender male, since October 2016, and started HRT (hormone replacement therapy) on the 11th of April 2017. I have noticed many changes, but I am the most grateful for the change in my mental health. My capacity to handle life's ups and downs has changed for the better. I am the happiest I have ever been. I have a beautiful fiance, Tina, and two wonderful step children. I start my university degree this August in Behavioural Science to help others on the peninsula in the LBGTIQ community that are possibly being held back by their own dysphorias. I am only growing stronger with the support I get from my family, medical team and community I involve myself in.