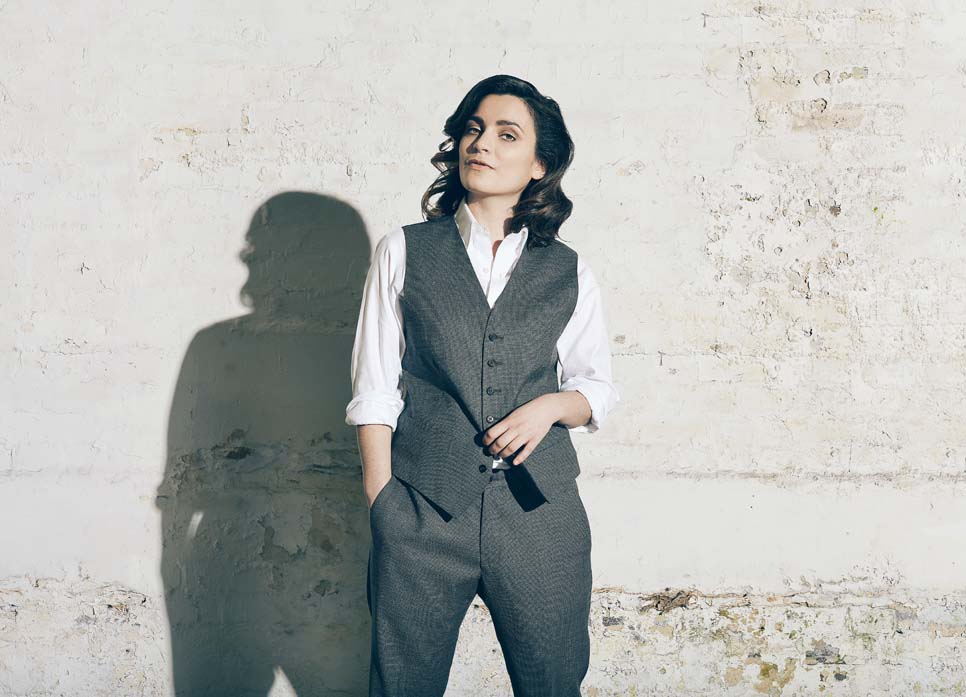 Money makes the world go around. Portia has it. Bassanio wants it. Shylock lends it. Antonio owes the value of it. Love also plays a part. Portia offers it. Bassanio wants it. And Antonio may lose a pound of flesh for it.
Bell Shakespeare presents The Merchant of Venice at the Frankston Arts Centre on Saturday, August 19. This uncompromising and dark production explores the tense relationship and prejudices between those that have, and those that don't. Dark in its humour and bawdy in its romantic hijinks, The Merchant of Venice takes audiences on a journey of love, mercy and justice.
Featuring three-time Helpmann Award winner, Mitchell Butel (Janet King and Rake) as the defiant Shylock, and Jessica Tovey (Wolf Creek and Wonderland) as Portia, the production will be directed by Anne-Louise Sarks (Belvoir's Jasper Jones and Medea). Jacob Warner, a regular at Bell, plays the very popular Lancelot in this year's production and is looking forward to performing in his hometown.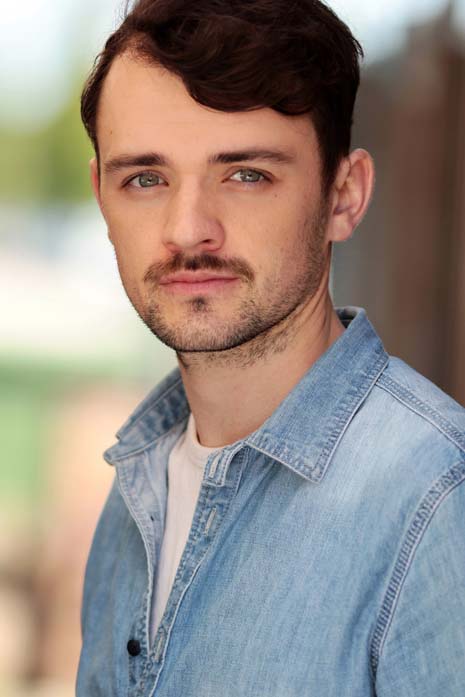 "I was born in Frankston and some of my family are still there but when I was quite young mum and dad moved to Gippsland," said Jacob. "Both my grandparents still live on the peninsula so I come down and visit them quite regularly."   
Playing the role of Lancelot is a thrill for Jacob who found a love for Shakespeare after seeing his first Bell Shakespeare show, Two Gentlemen of Verona, three years ago.
"My role is a comic role so I have the luxury of trying to make people laugh every night which I enjoy as Shakespeare is a heavy show and its great to be able to add lightness," said Jacob, who has fulfilled his dream of becoming a stage actor after studying at Drama School in Sydney for many years. "Seeing a couple of Bell Shakespeare shows including The Merchant of Venice is one of the reasons I wanted to be an actor on stage and now I have come full circle as I am working with them."
"The Merchant of Venice is one of the reasons I wanted to be an actor on stage and now I have come full circle as I am working with them now."
–Jacob Warner (above)
Jacob has also performed in the special Merchant of Venice courtroom scene alongside John Bell for the festival of Dangerous Ideas- exploring the concepts of Justice and Mercy. He appeared in last year's smash hit Romeo and Juliet, and recently played James Pinnick in the Mel Gibson film Hacksaw Ridge.
"It was great doing the Mel Gibson film with Andrew Garfield last year. It was an amazing experience and I loved playing and dressing up every day in the WW11 experience," said Jacob. "And now being involved with Bell Shakespeare for this production of The Merchant of Venice is exciting. We always tend to make Shakespeare accessible to the audience as I believe it is something that must be performed rather than read."
Bell Shakespeare began its remarkable journey in 1990 with the premise of creating a theatre company dedicated to producing the plays of William Shakespeare in a way that was relevant and exciting to Australian audiences. Since 1991, Bell Shakespeare has inspired and awed audiences with productions like Romeo and Juliet, Twelfth Night, The Comedy of Errors, Measure for Measure, The Tempest, Othello, Macbeth and, of course, The Merchant of Venice.
In the past 25 years, it has gone further than its visionary founder, John Bell, could have ever imagined and has become a brave teacher in the school of life. Over the years, the stage has become the springboard from which the company has dived into some extraordinary work, leading to incredible touring products and education programmes. In a wonderful twist of fate, Bell Shakespeare is using Shakespeare's universal insights to bring inspiration and truth to minds living in an uncertain world. And, of course, it is connecting beauty and art with imaginations of all ages. Now 25 years later, Bell Shakespeare enjoys the fruits of its labour: a history rich with legends of the stage; the establishment of a creative development arm, which ensures its artistic vibrancy; theatre, education and community programmes characterised by unrivalled national reach and impact; and a loyal and passionate audience that has made the Company that began in a circus tent into a national icon.
The Merchant of Venice will be performed at the Frankston Arts Centre on Saturday, August 19 at 7.30pm.
For bookings phone 9784 1060 or thefac.com.au