Marcia Hines OAM, was born to shine. She started singing when she was only four years old. Sitting by the radio with the family on Sundays listening to the top 40 songs, she just had the urge to sing. "In my humble opinion, you learn from the doing," she says.
"Most black kids in America go to church where there's always a choir. Our church was the Church of England, but my Godmother was a Baptist. Children weren't allowed in the choir box, but I was allowed to sit with her because she was blind. I used to just sit and listen to the ladies sing," she says.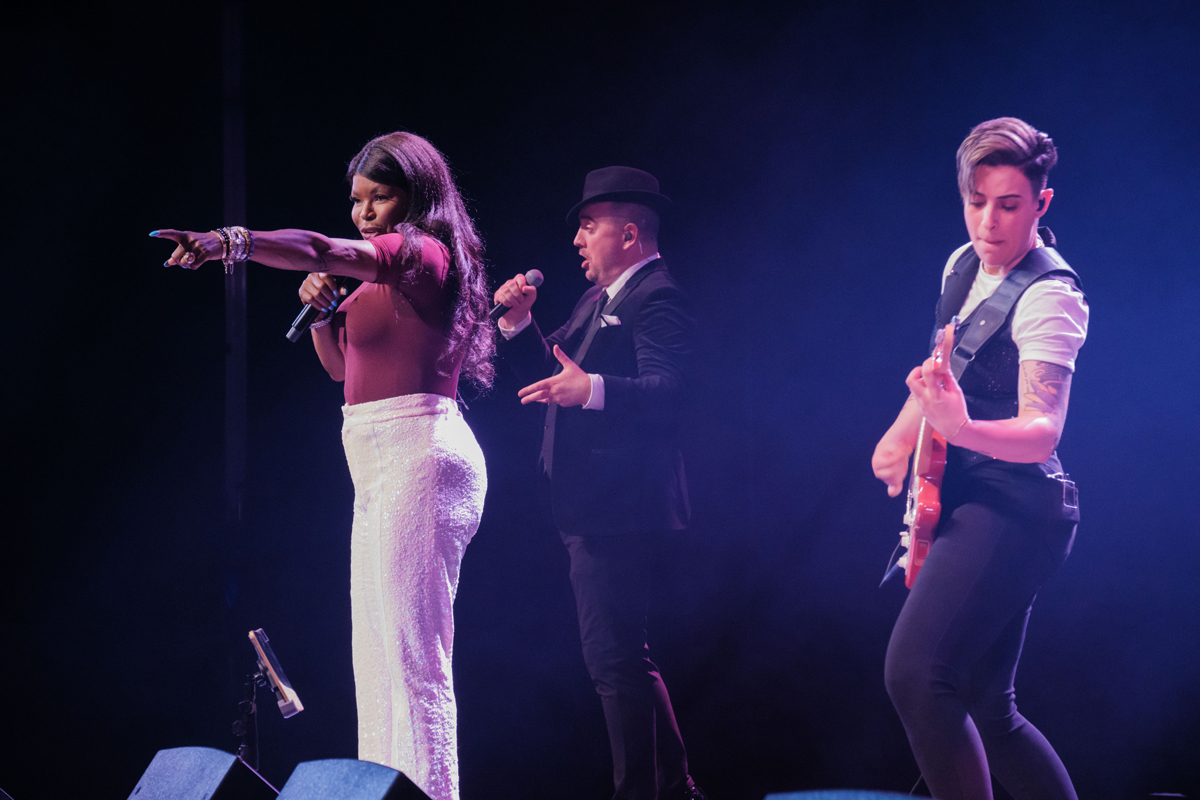 Marcia would, as she calls it, 'church hop' visiting other churches from the Catholic and Baptist Church to the Synagogue just to hear the music and acoustics. She already knew the importance of listening. "Musicians make a living from listening. We are storytellers, so we need to listen. I like listening to conversations.
I once made an album from eavesdropping," she says.
She first performed at a church mother-daughter banquet at ten. Her mother brought home a 45rpm record and asked Marcia if she'd sing that song. She happily agreed.
Marcia didn't have singing lessons until she was 14 when she won a scholarship to the prestigious New England Conservatory of Music. She didn't like singing opera and left after three months, but it taught valuable lessons: singing posture and how to warm up her vocal chords.
At 16, Marcia desperately wanted to go to Woodstock. Her mother said no. Then, a neighbour asked if Marcia could babysit her daughter at the concert. The mother and daughter left early, but Marcia stayed. She met some friends from summer camp. They had a ball. "The music was outstanding! It was like a summer concert on steroids! It was also fascinating from a social point of view. People fed us and looked out for us. No one got hurt. I'm an old hippy. It embodied how hippies used to treat people. Everyone was nicer than nice," she says.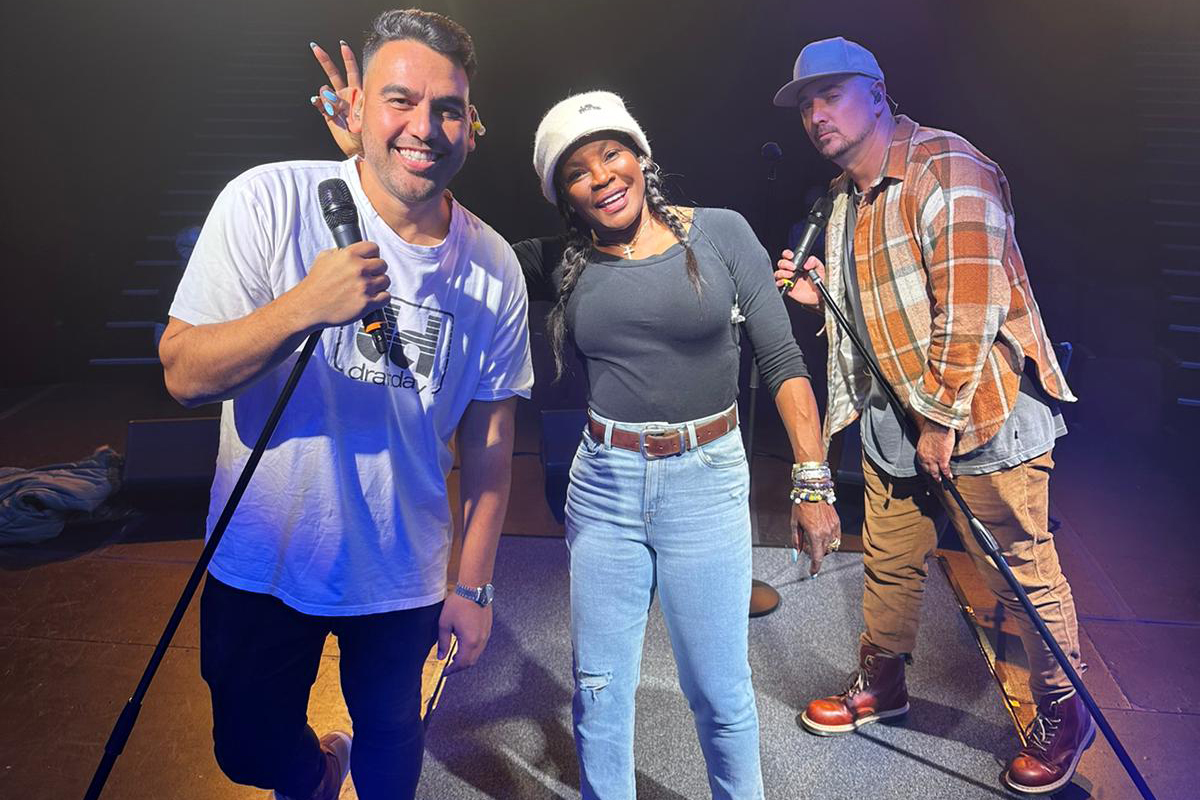 After Woodstock, Marcia was discovered by producers who were looking for cast members for a new production of stage musical Hair in Sydney. Marcia left Boston in April, 1970 to join the cast. At 16, she was the youngest person in the world to ever perform in this play. Marcia didn't realise she was pregnant. Her daughter, Deni, was born five months later. It didn't slow Marcia down. "I always had really good people around me, good support. I've had the same manager (Peter Rix) for my whole career," she says.
The 1970s established Marcia as a superstar with numerous hit singles and three top ten albums. She was so successful that she was voted TV Week's 'Queen of Pop' by readers for three consecutive years from 1976-1979. "That award meant a lot to me because I wasn't an Australian citizen yet. It made me feel like Australia had adopted me," she says.
Marcia took a hiatus from recording from 1984 to 1994, focusing instead on theatre projects. She came back in 1994 with Right Here, Right Now. She proudly became an Australian Citizen that same year. In 2001, a documentary of her life was made called Diva: The Life of Marcia Hines. Marcia doesn't view herself as a diva. To her, the only Australian diva was Dame Joan Sutherland.
From 2003 to 2009 Marcia was a judge on Australian Idol. "When I'm judging, I'm looking for honesty. Is the song heartfelt? Is the singer telling the song's story? It's all about the heart," she says. She would know. Marcia reprised her role as a guest judge this year and will again be a main judge in 2024. Judging on Australian Idol renewed interest in her as a performer. Her 2006 album, Discotheque topped the ARIA charts at Number 6.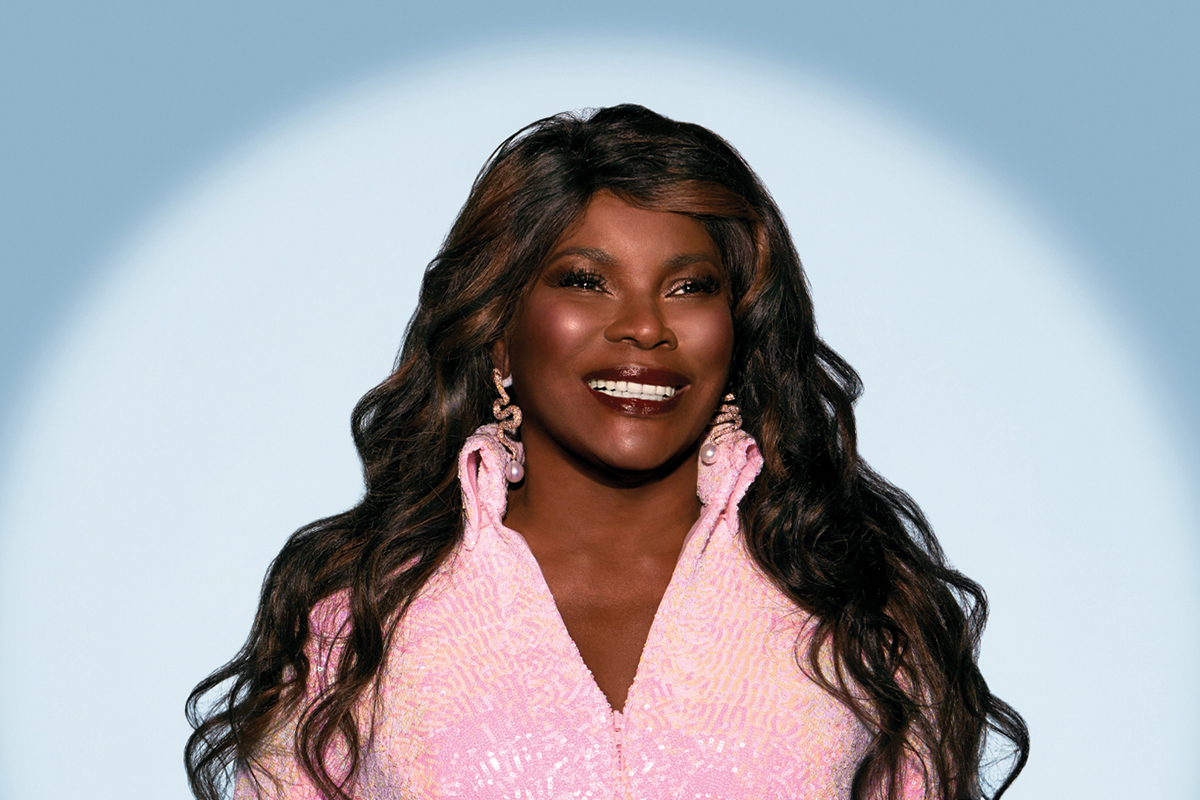 In 2007, Marcia was inducted into the ARIA Hall of Fame. Over the course of her career, Marcia has released 22 albums, selling 2.6 million copies. In 2009, she was awarded the Order of Australia for her services to the Australian Entertainment Industry as a performer, mentor and judge, and to the community for her support of numerous charities.
Offstage Marcia says, "I'm as normal as I can be. I like hanging out with my friends. I love kids, animals and art. I like rollerblading and sports. I like to make mosaics in my spare time. I'm a bit of a goody two-shoes. I don't drink. I'm a vegetarian. If I want privacy, I stay home. When I'm out, I'm public property. I don't know anything else. It's ok. I'm grateful."
Her most recent show, Still Shining, celebrates her 50th Anniversary Concert Tour. "I'm still having a really nice career. I'm far from finished. I'll do this as long as I enjoy it. I still love the adrenaline rush from going on stage. Every show is different. We work hard on shaping our show," she says.
Marcia comes to Frankston Arts Centre on November 6. "I like Frankston. I remember it vividly; so close to the water. I enjoy regional touring. I started my career touring regionally. People appreciate you. They deserve to see what people in the big cities see," she says. Come see what makes her shine.
By Andrea Louise Thomas Photos Robert Catto & Supplied