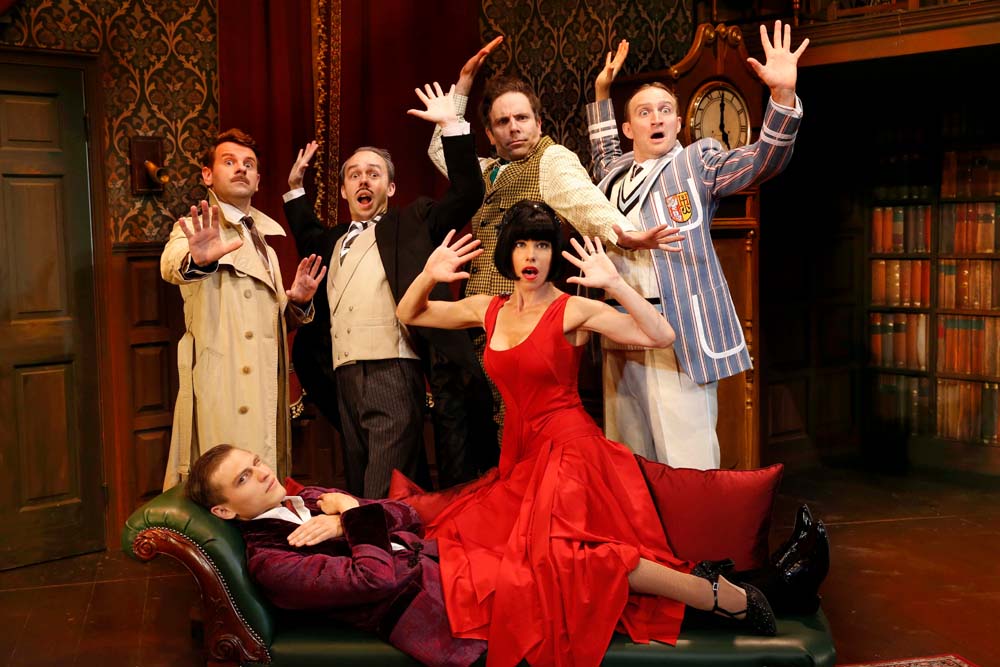 By Cameron McCullough
Brooke Satchwell is one of the peninsula's greatest exports. The Logie Award winning actress now lives in Sydney, but still describes the peninsula as her "happy place".
Luckily for Brooke, she has come home with her new role in The Play That Goes Wrong.
"This is a fantastic show" said Brooke. "It is basically a play within a play. As the name suggests, everything that could possibly go wrong, does go wrong!"
"It is pure joy watching the actors and actresses trying to keep the show on the road against all odds!"
The Play That Goes Wrong is a multi-award winning spectacle that has had critics raving. And Melbourne is its first stop of a four month, around Australia odyssey.
The chance for Brooke to spend some time near her first love, the peninsula, is something she is very excited about.
"I grew up around Flinders, Shoreham, Red Hill and Point Leo.
I had the most magnificent childhood."
"Our school bus ride was 45 minutes each way, along dirt roads. My mother used to wait at the end of our driveway for the bus because sometimes the bus driver would sail past our stop. Especially when we were so small that he couldn't see our heads above the seats!"
"What would then follow was a treacherous reversing of the bus along the dirt road, or mum would err on the side of caution and drive to the next stop."
"On Friday nights we'd head to the beach and have fish and chips from the Balnarring Fish and Chip Shop. We'd surf until the sun went down and then make the surf boards into a banquet table and eat to our hearts content.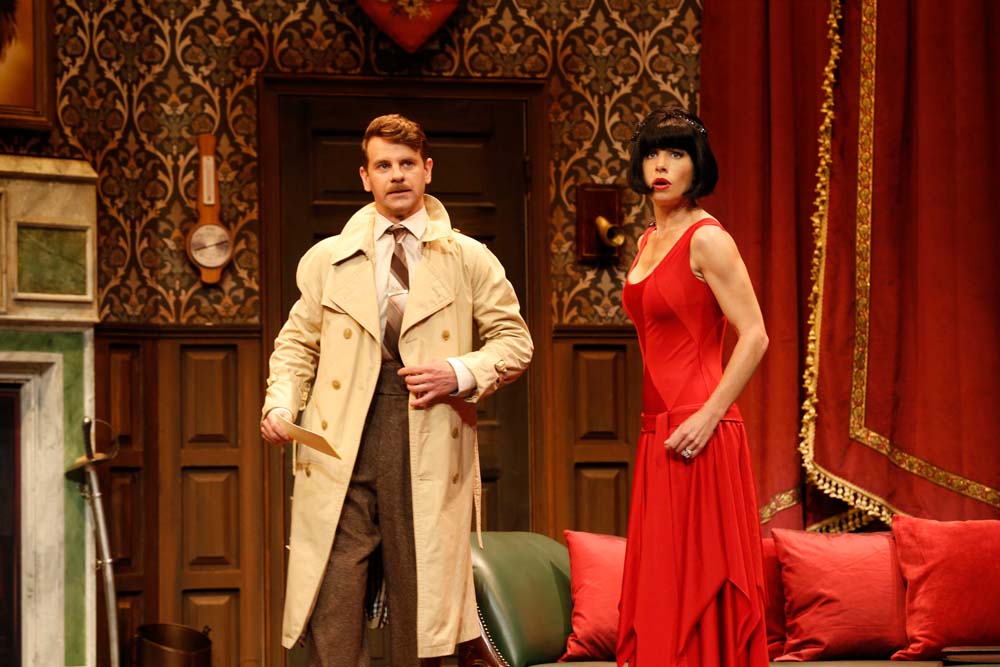 "Weekends were spent on our property with the horses and chickens, roaming the hills and playing in the garden. Our garden was full of fruit trees and we had 150 antique roses.
"I have the most amazing memories of lying in the grass, walkman on, staring at the sky. Sometimes even in the rain. It was just magical!"
"I will be forever grateful of the opportunity I had to grow up on the peninsula. Especially at the time I did. Things seemed so quaint back then. If you wanted a block of chocolate after 4pm. It would mean a long trek all the way to the Nepean Highway for a Cadbury's Peppermint Block.
"When I come back home now, I find it very changed. Not as I remember it!"
Brooke has spent most of her adult life in Sydney. Sometimes for relationships, and sometimes for work. An arrangement that she describes as "the alchemy of life".
"I spent eight years in Sydney before coming home for three years in 2006. After that, I headed back up to Sydney and have been there ever since."
"Having said that, I am forever 'Googling' properties on the peninsula. One day… one day I'll be back!"
Brooke got her start in acting on the peninsula. One of her first forays was as part of the Rosebud Astral Theatre's performance of The Music Man in 1993, although it didn't all go to plan.
"I had been rehearsing studiously for the role for all week long. The night before auditions, my sister Kate came out of her bedroom and said 'I'm going to audition too!".
Of course, as fate would have it, Kate was given the lead role, although the theatre group did offer "Kate's sister" a role in the chorus, which she immediately accepted.
Not deterred by that minor set back, Brooke went on to perform in commercials, eventually landing a coveted role on Neigbours playing Anne Wilkinson; a role she won a Logie Award for.
Brooke's career has now spanned over 20 years of acting in television, movies and theatre.
As well as her role in Neighbours she has been in Water Rats, and Packed to the Rafters, as well as a swathe of other shows.
As for live theatre, she was in The Vagina Monologues, The Graduate and Jack of Hearts.
"Every time I do live theatre I think to myself 'I should do more of this!'
Don't miss your chance to see one of the peninsula's favourite daughters, Brooke Satchwell, live on stage in The Play That Goes Wrong.
---
The Play That Goes Wrong is being performed at the Comedy Theatre in Melbourne until March 19.
Tickets via ticketmaster.com.au or visit theplaythatgoeswrong.com.au