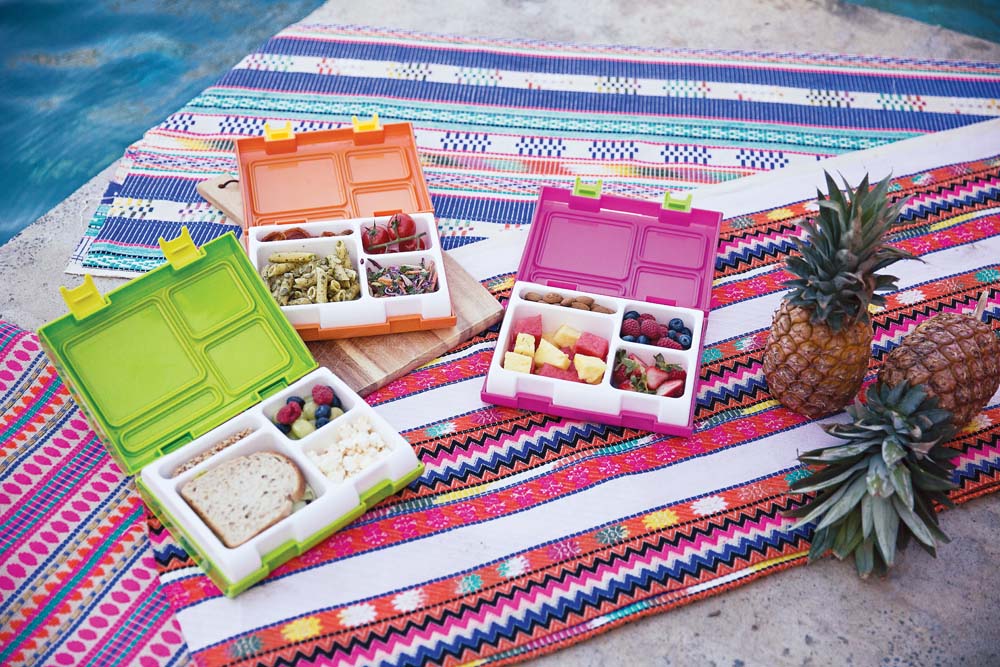 By Brodie Cowburn
Creating a plastic-free lifestyle certainly isn't easy, but it's a project of passion for Rye entrepreneurs Jodie Read and Sarah Fitzgerald.
Rainebeau is a lunchbox company started by Jodie and Sarah that is determined to make a difference. The company was started with the hope of streamlining the morning rush by creating functional, eco-friendly, and unique lunchboxes, and has since grown to help promote the important cause of helping to cut down on plastic pollution.
Co-owner Jodie Read said that the lunchboxes encourage healthy lifestyles, add ease to the busy mornings, and have a positive effect on removing plastic from lunches.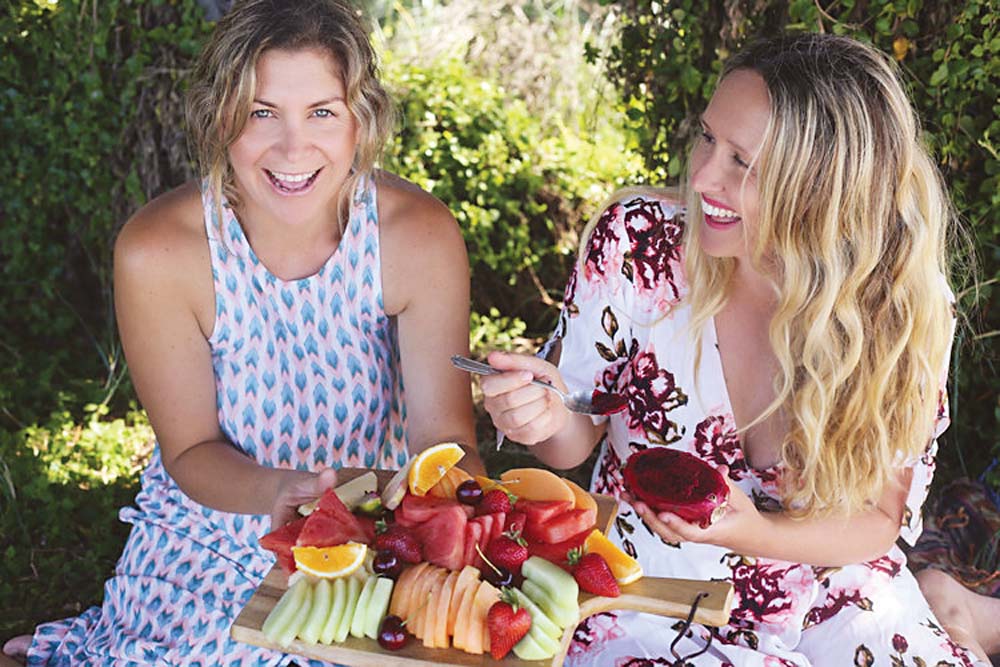 "As a dietician I was always looking at ways to support healthy eating, and then I had children and that thought process continued. I was always thinking about tools I could use to encourage their healthy eating. My youngest started school a few years ago and they had a wrapper-free policy, and I was really passionate about unpackaged food. I found there weren't many products on the market that made this easy. Every morning I'd have to pack away lots of different containers into a lunch bag, and it was a total mess," she said.
"When we finally put the product together we tested them out and that was a very anxious moment. When we started using them I was blown away at how much it changed my mornings. Everything fit perfectly, and it was easy to make packaging-free lunches."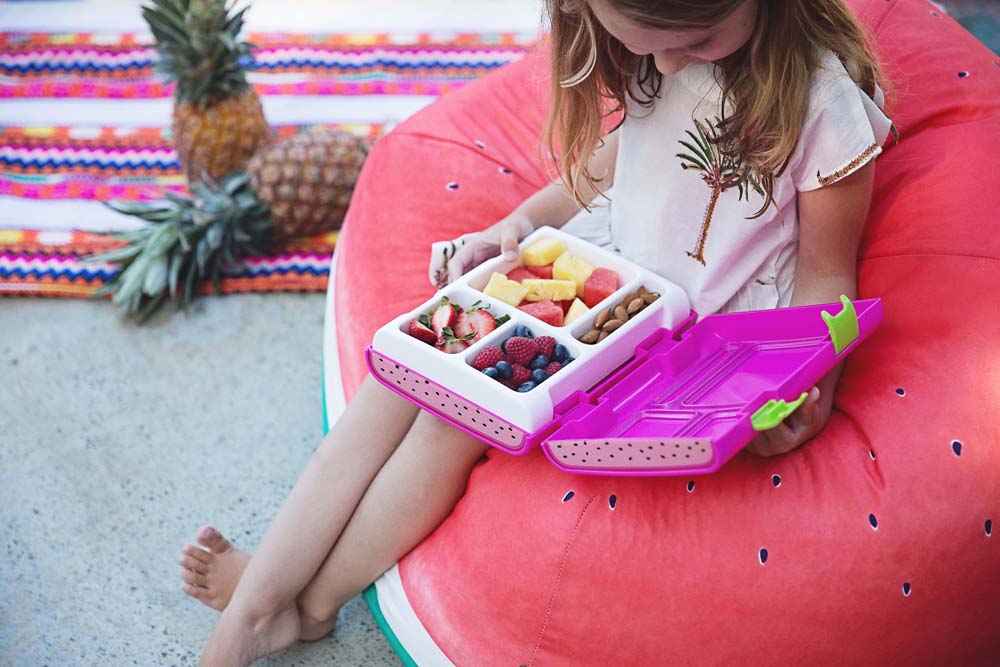 Since their early success, the duo have been able to use their product and their platform to partner with organisations fighting for important causes, such as 'Take 3 for the Sea', an organisation that is dedicated to the cause of cleaning up the oceans and making them free of litter and rubbish.
'Take 3' is an Australian not-for-profit organisation that aims to cut down on the amount of rubbish around oceans by educating schools about the dangers of plastic pollution, and encouraging people to take responsibility by helping to clean up oceans themselves. Jodie said that the work of 'Take 3' aligns with everything she and Sarah believe about their goal of creating a plastic-free lifestyle.
"We're all about sustainable and healthy environments; it's why we embraced the wrapper free life. We're real beach people too, I've been a surfer and every day above 25 degrees we end up down at the beach with our kids. We see the beauty of the ocean and how important it is to look after it. As part of the product development we wanted to give back to something we were really passionate about, and that's when we came across 'Take 3 for The Sea'," she said.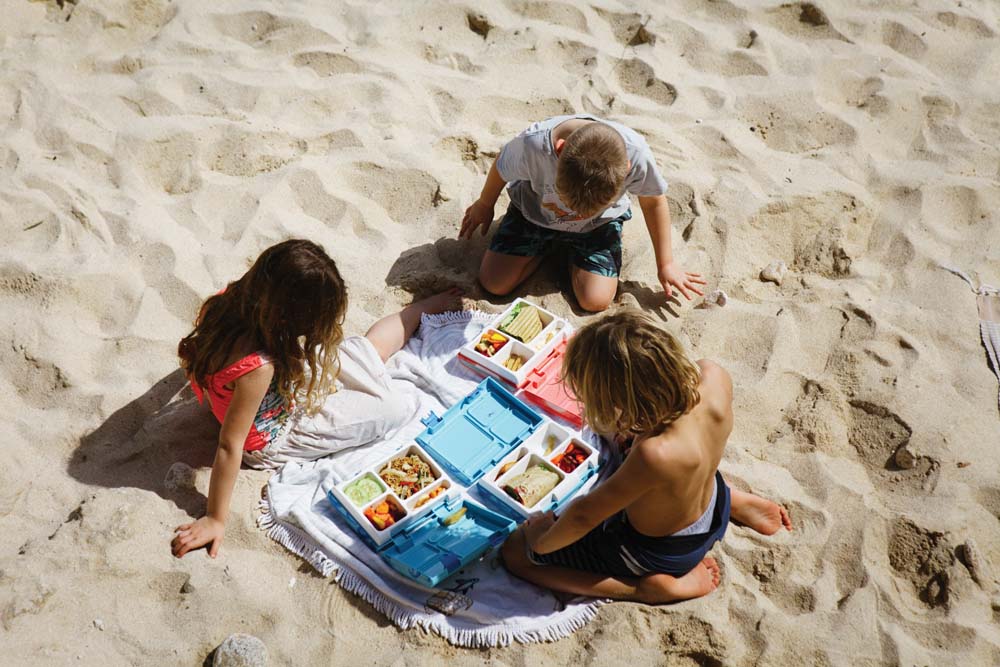 "'Take 3′ is not just about getting rid of single use plastic, but also they're about being really careful not to pollute the ocean. They ingrain in you to help clean up litter. If our oceans are healthy it helps us be healthy, and I want my children to grow up playing in clean water. 'Take 3' are absolutely spot on in educating kids in schools, doing activities, and keeping the message simple. We really like their approach and our partnership is a perfect fit."
The process of getting Rainebeau lunchboxes off the ground was not a quick one. Jodie, a self described "perfectionist", said that there were many hurdles to overcome.
"I started by scribbling the sizes of the compartments I needed and looking into manufacturers. My business partner and close friend Sarah would help me with ideas, and she was really interested as well. Her youngest was about to start kinder and she was passionate about healthy, unpackaged food too. It took about two years for me to get the product finalised and for me to be happy with the dimensions, features, and graphics," she said.
"It looked like I wouldn't be able to afford to do it, but then Sarah and I agreed to be partners in this venture. We both jumped on board and it's worked perfectly. We have complementing strengths and we're both on the same wavelength. After that we put our money together and went straight into production."
Rainebeau's bento style lunchboxes come in a variety of different designs, and all hold over a litre of food. The design ensures that all food is sealed within their individual compartments to prevent any leaks or spills.
The six designs currently featured in Rainebeau's lineup of lunchboxes are called Waves, Sunrise, Watermelon, Dragon Fruit, Kiwi Fruit, and Orange.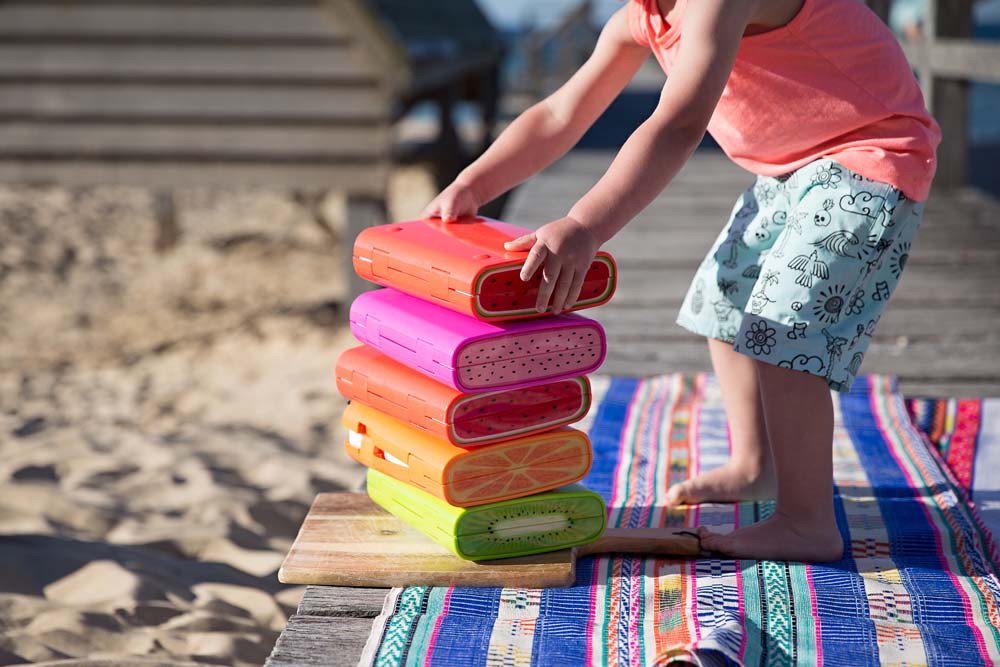 The two owners balance their lives as lunchbox entrepreneurs with parenthood, with five children between them keeping their respective lives busy. Jodie said that her children have also enjoyed using the lunchboxes at school.
"I have three kids, two of them are at school. Doing it for them really made sense. Luckily with them being in school it gave us lots of time and a chance to test the lunchboxes out," she said.
---
Rainebeau are currently expanding their range, and have an insulated bag to keep food cool in production.
To find out more information or to purchase a lunchbox, visit www.rainebeau.com.au.