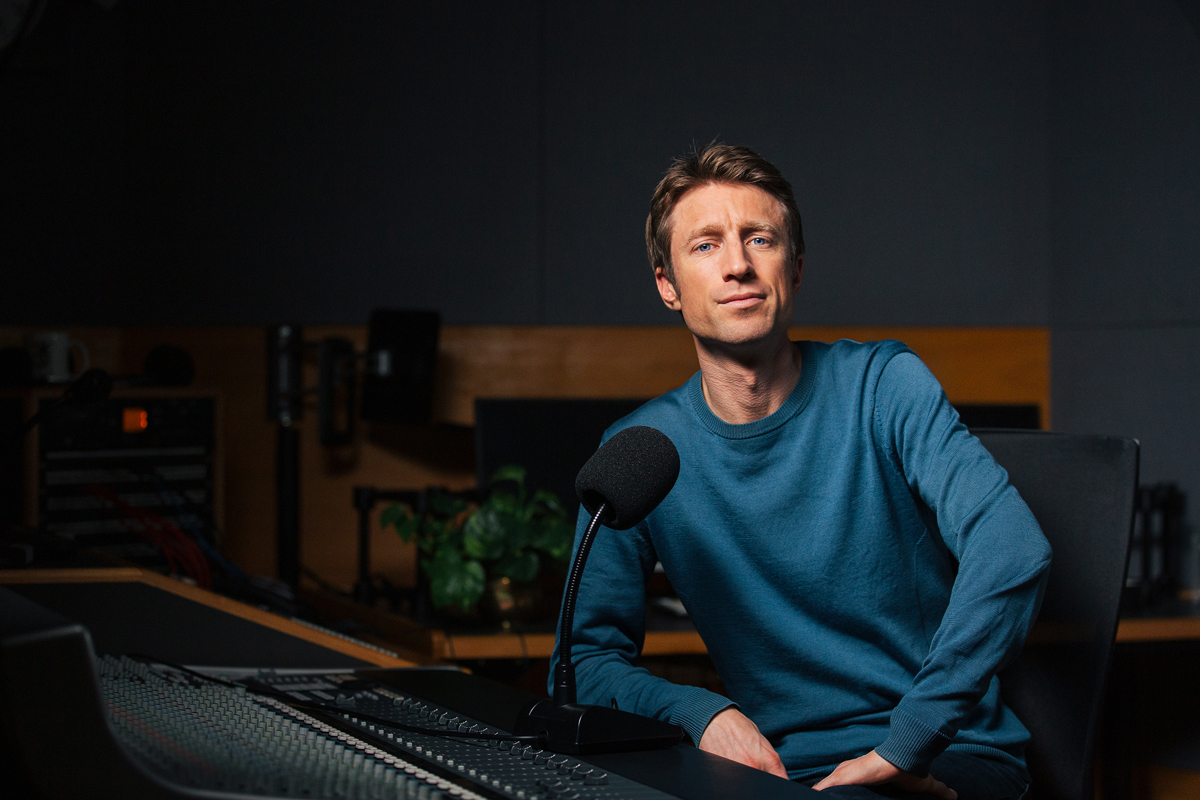 You might not know Samuel Jonathan McMillan, born and bred on the Mornington Peninsula, but you probably know Sammy J, writer, comedian, singer, composer, and breakfast presenter on ABC Radio.
Sammy was born at the Mornington Bush Nursing Hospital, now The Bays, and lived in Mount Eliza. "Fifteen years later, I was working at Fossey's Mornington, so I didn't go very far in fifteen years – just up the road. I think it's a pharmacy now. The top of Main Street was very much my neck of the woods."
Why Sammy J? "It was just a nickname back in high school in about year seven. I think everyone was scrambling to get Hotmail addresses at the time, and so Sammy J seemed like a fun, silly nickname to give myself. I think I had one of the early Sammy J addresses, but then I let it lapse – stupidly," he laughs. "It was a nickname that became a stage name. It stuck around longer than intended."
Growing up in Mount Eliza and Frankston in the eighties and nineties was, as he says, "Marvellous. It was a very small-town feeling. I can't count the number of times I walked over that bridge across the Nepean Highway from Mount Eliza Primary School to be picked up by my mum, who taught at Toorak College just around the corner, or I'd walk to my grandma's house just off Old Mornington Road. I spent a lot of time walking. You wouldn't think twice about walking five kilometres to a friend's house because that's how I got around. I think that was good for me because it left a lot of space for reflection, and nature was in your face, which was a beautiful thing."
Sammy showed early comedy inclinations at school. "From primary school, I was the class clown. I've been back there to tell my story because it was my first experience of Show Biz. I really credit my teachers in High School at The Peninsula School" (now Peninsula Grammar). "My drama and English teachers saw some potential in me and gave me that confidence.
Often as the weird, odd, creative kid in any school environment, you find yourself slightly on the outer and not easily fitting in to social groups. Creativity was my escape, and by Year 12, comedy was the natural path for me to follow.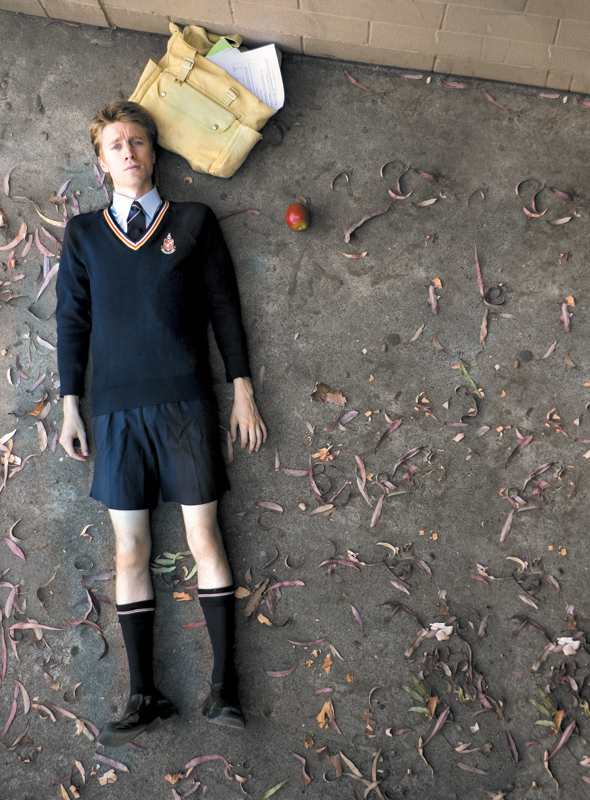 Photos: Supplied.
One of Sammy's favourite places on the Peninsula is Daveys Bay in Mount Eliza. He met his wife, Hannah, at a United Nations Youth Association school camp where, as he says, "Nerds would gather together. It was the middle of 1999, I was in year 10, and it was my first introduction to the city. I met this girl called Hannah – who I fell in love with after a week – and tried to impress her for two years. She came down on the train to visit me a year later, and I put together my dream date of showing off the Peninsula to her. We were on foot – we laugh about that to this day – and I walked her to the quarry at the bottom of Two Bays Road, and then we walked to Daveys Bay and sat on the pier there, and I think we ended up at Frankston Foreshore. The quarry and Daveys Bay still hold a special place in my heart."
The Melbourne University Law Review has launched some of the biggest names in comedy, including Sammy's. While in Year 12, he discovered its reputation, and it lured him to study law. "Even at law school, I was the one trying to make my fellow students laugh."
He gave up his legal studies after his third Comedy Review but says the two – comedy and law – both have language in common and also try to see things from a different perspective.
Sammy's comedy is reflective now. "In my younger days, it was much more 'punk', trying to shock people, but everyone goes on their own journey. I've always loved language and music. Even back at school, I was trying to write poems and bring my own perspective to things, but I feel like it's only in the last few years that my ambition has matched my ability."
After three years of breakfast radio on ABC Melbourne, Sammy says he's "Very much in the rhythm. You have to manage your time and be very disciplined with your sleep hours, but it is a lifestyle, and I'm incredibly grateful because I had the job during Covid. It's been a wild ride. I'm more confident now than I've ever been, and I'm enjoying it more than ever because I feel more relaxed, and I'm being myself rather than a version of myself now, and that's really fulfilling."
In one of his songs from the Melbourne Comedy Festival, Sammy recalls re-winding cassette tapes with a pencil. What does he think young people today will remember doing in the future?
"I'm always thinking about this because our concept of phones and technology now will all change, and I'm sure people in the future will have the equivalent of Apple or Google glasses – wearable technology will be the norm rather than a novelty. In seventy years, they'll probably be singing about putting petrol into cars and laughing about traffic because everyone will be in flying vehicles by then.
"On Friday Nights when I'd go down to Video Ezy in Mount Eliza, I would have seven dollars to get two weekly releases, and I would spend as much time picking out the movie as I would watching it because I'd have to get it right. Now you can just pick and choose and stop something after five minutes. There was something precious about the analogue lifestyle. I don't think it was better or worse – it was a slower pace."
Does Sammy still have family on the peninsula? "Yes, very much. My mum, stepdad, father, stepmother, aunt, sister, nephew and most of my school friends, many of whom came up to the city like so many do, and then returned to the peninsula lifestyle because it's a great place to live. I stay in the city for work and family reasons, but I'm deeply connected, and every time I drive down or catch the train, there's that beautiful sense of coming home. My girls spend a lot of time down there with grandparents, so we live in the best of both worlds."