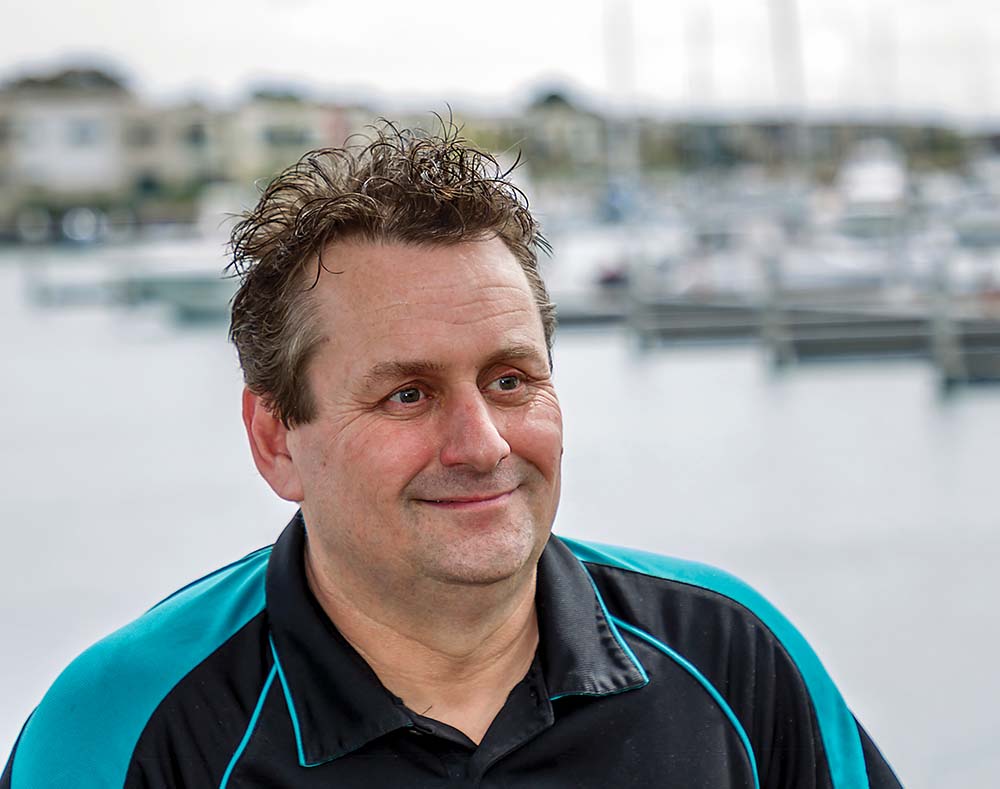 By Melissa Walsh Photos Yanni
Darren Dawson is not your average chef. In fact, the 45 year old started out as a school teacher and spent many years at the same school he attended when growing up.
Darren has now worked as a chef for 15 years but never in such a beautiful environment as the Safety Beach marina where he owns and runs the Boardwalk Café.
"It's tough coming here to work every day and having to look at that view," said Darren with a laugh as we look out over the boats and waterways of the marina. "And I get to do what I love, which is cooking."
For Darren and his wife, Sam, who is the pastry chef, running the Boardwalk Café has been a breath of fresh air.
"I have worked at some fantastic venues and learnt from the best but being here has to be up there as my favourite place," said Darren, who has run the kitchen since they took over the restaurant three and a half years ago.
"I was already working here before we bought the place. We changed the name to Boardwalk Café, and have ramped up the menu to offer lots more items. We are even doing dinners now over summer," said Darren.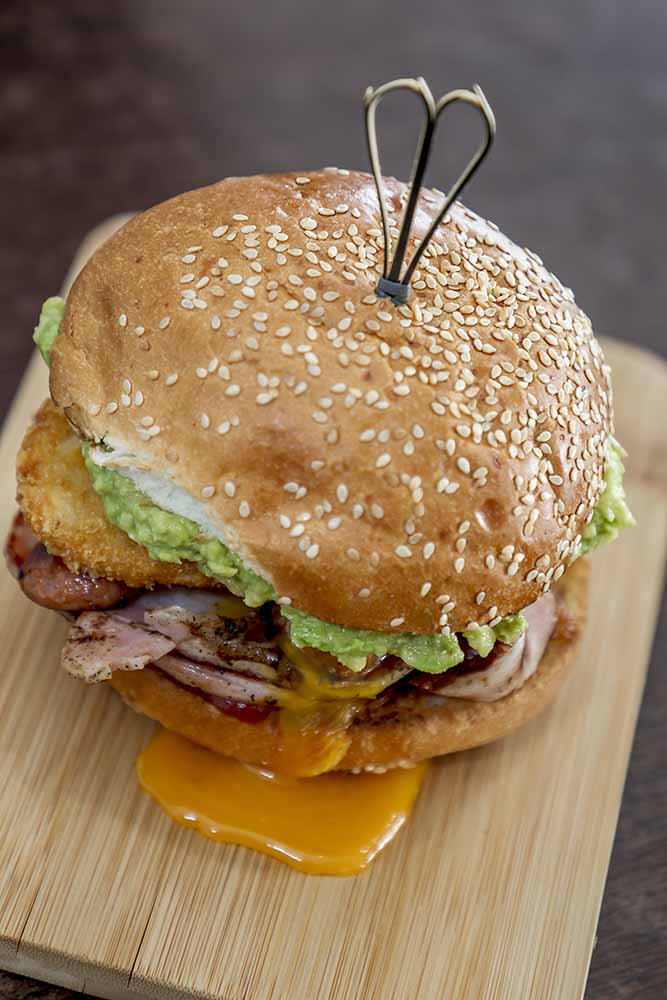 With a list of items on the menu like the parmesan and apple salt and pepper calamari, the massive brekkie burger, and a huge selection of handmade pastries and desserts, the Boardwalk Café has become a popular haunt for locals and visitors alike.
"We are introducing a tapas menu as well so you can come along, sit on the deck and enjoy a wine and some nibbles. Our warm salads are extremely popular too with lots of fresh ingredients, and a perfect complement to a wine or cocktail. All our wines are local as well as we are big fans of supporting the peninsula and its suppliers," said Darren.
Other additions to the menu are the prosciutto wrapped asparagus with parmesan and poached egg, corn fritters, small bites like buffalo wings, and fruit salads.
"The menu evolves over the seasons and this summer there will be a lot more small items and share plates, "said Darren who chooses the menu with the philosophy of good, wholesome basic food that is full of flavour.
"The best thing for us as chefs is knowing people have enjoyed the meal. There is nothing better than seeing a plate come back empty," he said.
---
Boardwalk Café is at corner Martha Cove Boulevard and Main Street, Safety Beach.
Phone 0458 013 619.