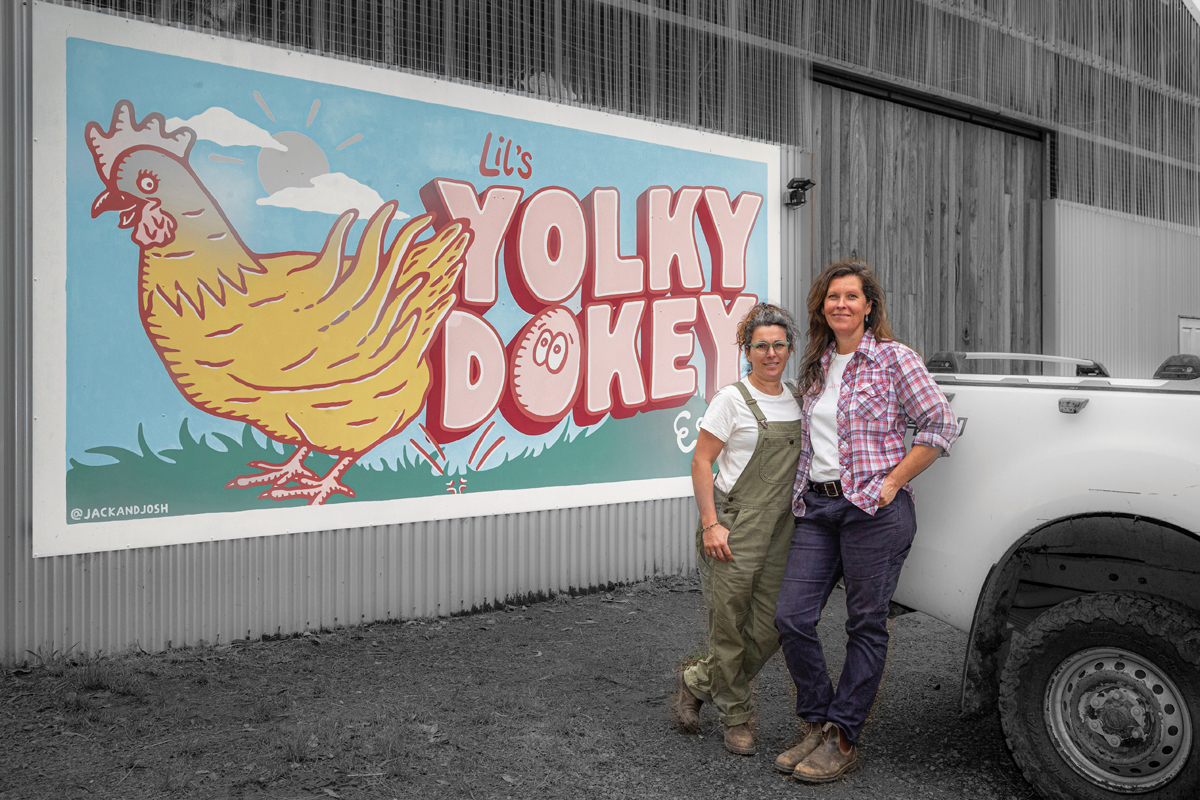 By Andrea Louise Thomas Photos Yanni & Supplied
Lily Grace Phillips was an adventurous, vibrant visionary. She had big ideas and big dreams. When she was four she told her mother, Jacqui Lanarus, "I want to be a make-up artist to the stars!" She did become a beautician, but her stars were heavenward. Lily died in February 2018 at the age of twenty in a tragic 4WD accident.
Lil, as she was affectionately known, loved being with family and had lots of friends. Instead of a funeral, a celebration of her life was held. Over 700 people turned up. Lil was an interesting mix. She was as happy on the couch with her Mums, Jacqui and wife, Gabrielle Banay as she was outdoors in nature. She liked glamour, but didn't mind getting dirty camping and going on 4WD expeditions.
She had been planning for years to travel around Australia in a 'Troopy' with her dog. One of Lil's big dreams was to own a bush block with pasture-raised hens and sell their eggs while operating a beauty salon on the property. She'd collect eggs in the morning and do beauty therapy in the afternoon.
Through the incredibly hard work and dedication of her Mums, the first phase of that dream has come true in Lil's Yolky Dokey Egg Farm. This is particularly impressive considering neither Jacqui nor Gab had any experience in farming. Both were working in the city at the Stephanie Alexander Kitchen Garden Foundation in Food Education.
Jacqui and Gab embraced farming, initially working thirteen hours a day seven days a week. Working so hard and having such a steep learning curve proved a much-needed distraction from loss and grief. They didn't have time to think about much else. They were laser focused on achieving Lil's dream.
Shortly after losing Lil, they leased a 50-acre property in Somerville and got to work learning the pasture-raised egg business. This method is the optimal way of farming eggs because it provides the best living conditions for the chickens and results in the best tasting eggs. Yet this sort of farming is a rarity.
"Our girls live in chicken caravans on pasture. Those doors are never closed. There are perches inside and nesting boxes where they lay their eggs, but they are free to roam and forage 24/7.
Our six Mareema dogs guard them from foxes. They are living the dream, those ladies," Gab says.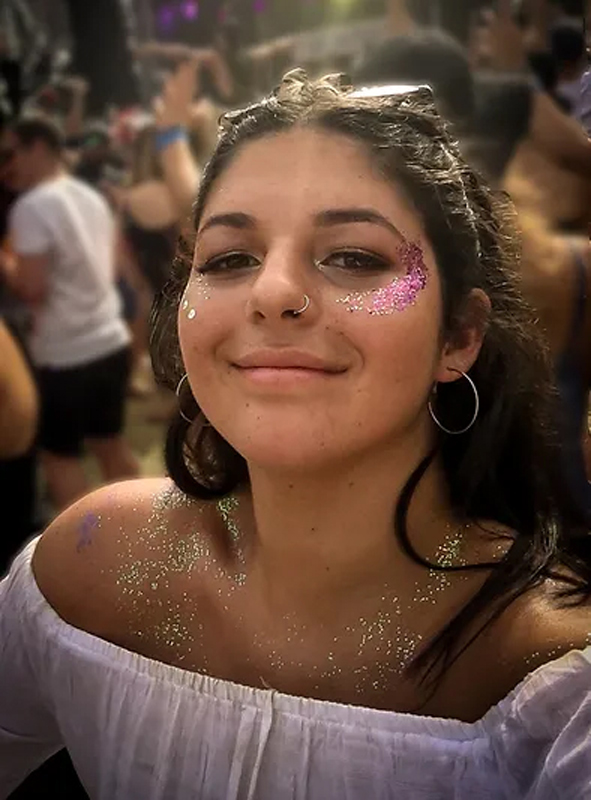 Last year Beth and Andrew Phillips, the eco entrepreneurs behind Uncommon Folk, invited Yolky Dokey to be the first farmers to join their regenerative farming collective offering lease on their land in Main Ridge plus the shedding that now makes up Yolky Dokey's office space, storage and grading rooms.
Regenerative farming is the ideal model for farming because it gives back to the land. It reverses climate change by rebuilding soil's organic matter and restoring depleted soil biodiversity resulting in carbon drawdown and improved water cycle.
Jacqui and Gab move their ten chicken caravans to a new position every week. The chicken manure fertilizes the soil creating lush pastureland. This eco-friendly practice is regenerative farming in action. The spectacular Main Ridge property they're on is 220 acres of verdant rolling hills and pastures. It's also part of Landcare Victoria.
Uncommon Folk leases their property to farmers who have something to give back to the land. This kind of symbiotic model could be the future of farming. A lot of Mornington Peninsula land is sitting there doing nothing. This model can nourish the land, provide security for the absentee owners and create a self-sustaining Peninsula food bowl.
Now that phase of Lil's dream has been fulfilled (the beauty salon is still in the works) Gab and Jacqui would like to focus on mentoring new farmers to run their own chicken caravans following the Yolky Dokey model. This would enable Lil's Yolky Dokey eggs to increase supply across the Mornington Peninsula and support a flourishing local food system.
Five years on, Yolky Dokey is a thriving business with 4000 chickens and a small staff, which means Jacqui and Gab can have a day off. Yolky Dokey provides eggs to dozens of Peninsula shops and restaurants. They can barely keep up with demand. "People often say these are the best eggs they've ever tasted. That makes the hard work worthwhile," Jacqui says.
Find Lil's Yolky Dokey Eggs stockists on their website or come to the farm gate on Saturday between 10am-2pm to see farming in action: – chickens casually strutting their stuff or madly running up to meet and greet. Beth and Andrew's vision of best practice regenerative farming is taking shape and Lil is part of it.
---
Uncommon Folk will be hosting tours of their property and giving visitors the opportunity to find out more about their social enterprise and farming collective. Visit their website to register for one of these monthly tours.