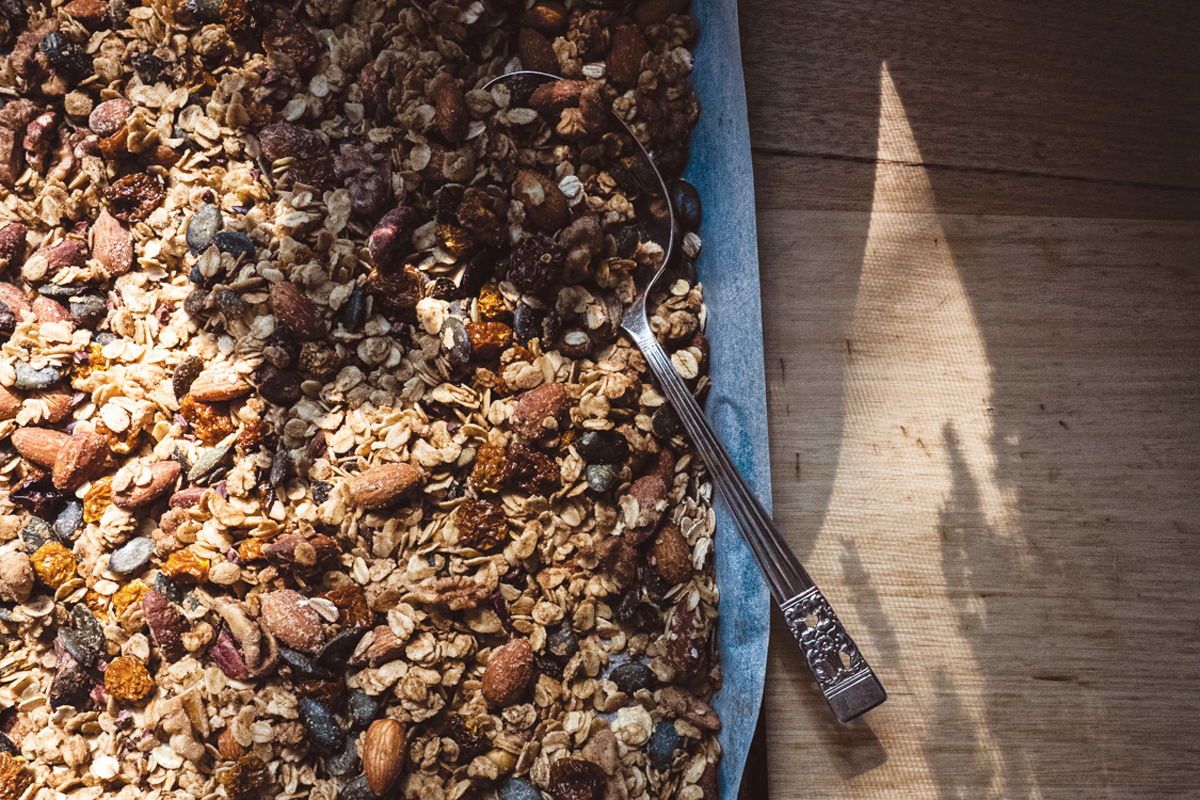 Ingredients
3 cups rolled oats
1/2 cup almonds
1/2 cup walnuts
1/2 cup pumpkin seeds
1/2 cup sunflower seeds
1/2 cup shredded coconut
Pinch of salt
1 tsp ground cinnamon
3 tbsp. coconut oil
3 tbsp. maple syrup
3 tbsp tahini
Method
Preheat oven to 170°C. Line a large baking tray with baking paper and set aside.
In a large bowl, add the oats, nuts, seeds, coconut, salt and cinnamon. mix to combine. Place the coconut oil, maple syrup and tahini into a small saucepan and stir over a medium heat until melted. Pour into the oat mixture and stir well.
Pour it all out onto the baking tray and pop into the oven for 10 minutes. Remove, give it a good stir and then pop back in for another 8 minutes.
At this point you can take it out and give it another mix around, it may be ready, or it may need a few more minutes to turn that lovely golden, toasty colour.
Just keep a good eye on it as it can easily go from being perfect to burnt!
Remove from the oven, allow to cool and then spoon into a large airtight jar. Store in the pantry or decant into smaller jars to give as gifts.
*Cook's note
After it has cooled, you can also stir through dried fruits such as, goji berries, dates, apricots or figs if you so desire. Just chop up any larger fruits.