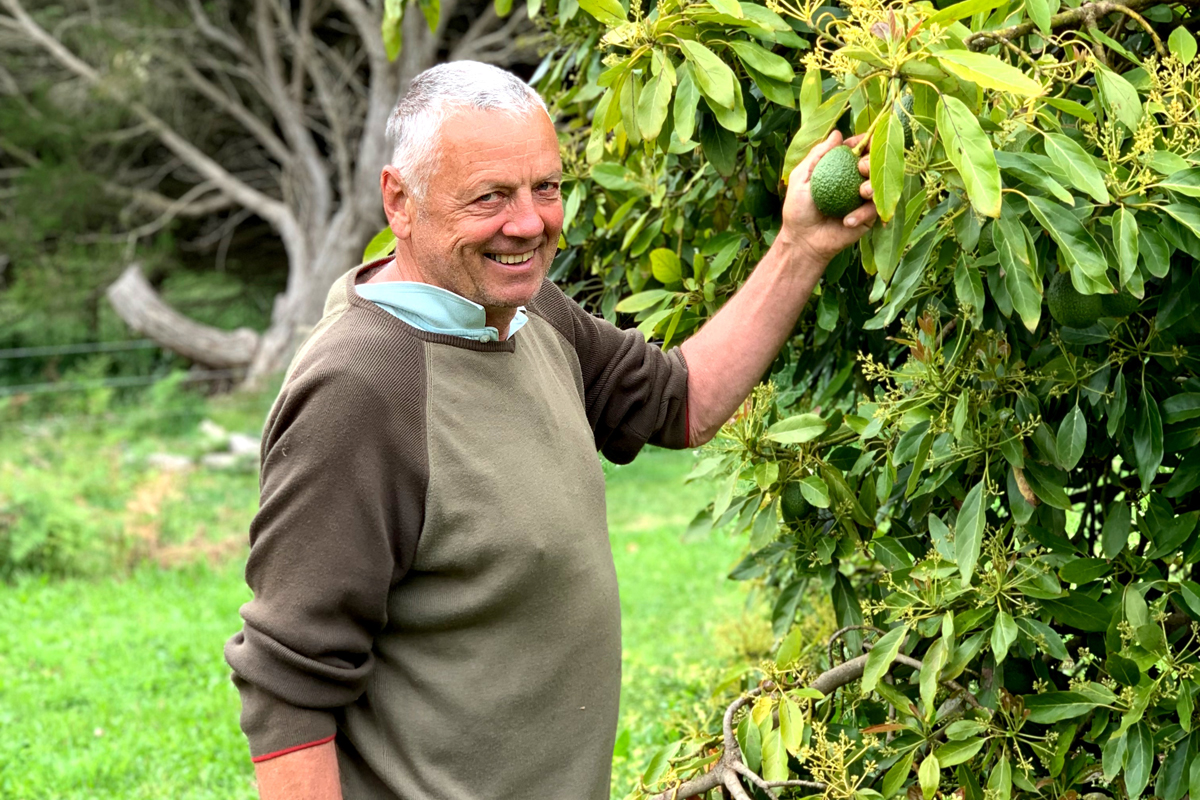 By Georgina Carroll Photos Torello Farm
Ross Hitchiner is as about as Red Hill local as one can be. He grew up and has lived, worked, and grown produce on the land most of his life. He is one of the original avocado farmers of the Mornington Peninsula, proving to nay sayers that you can grow almost anything anywhere with love and determination. Except maybe bananas; the only thing Ross said he has not been able to grow out here.
Forty years ago, Ross found himself in a bit of a rut. "I was at a loose end," Ross said. Inspired by a local friend who had just begun growing avocados, he decided to give it a go. "I thought I would copy him, not knowing a thing about avocados then, and I don't think he did either. We were both really were ahead of our time then.
One problem was that I didn't like eating them, I hated them."
Planting avocados is a waiting game. You don't usually get fruit until your trees are at least 10 years old, and sometimes they will never bear fruit. But now, 40 years and 200 trees in, Ross has four different varieties, which he sells on his property in a small, rustic trailer as well as at Torello Farm and Red Hill Cellar. "Two hundred is enough. It is a lot of work but if you love what you're doing, it isn't work."
His farm sits at the bottom of his Red Hill property which is off the beaten track, down a dirt road. His farm is lively with guineafowls, dogs and his other animals. The avocado trees grow near the bottom of the property.
All of Ross's farming practices are organic, which is very important to him. Everything he uses is natural. Guineafowls are handy because they eat insects and grubs instead of using chemicals as pest control. "That's why my fruit tastes good; because it is all organic, all natural. I won't buy an avocado when they're out of season."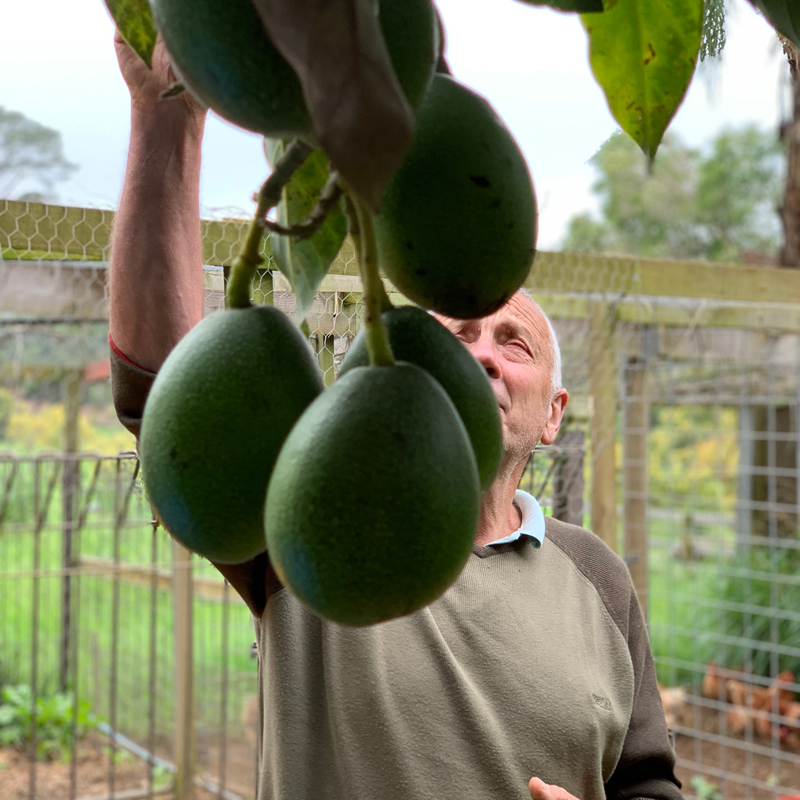 Ross has always had a passion for growing things, but learning to grow avocados was a challenge, which is why he became so passionate about it.
"There has always been a challenge for me to grow on this land, but I like a challenge.
I knew one day that they would give me a return for all the hard work I did. But at the time, it was risky because I thought it wasn't warm enough to grow them in this area."
Ross goes about things differently from other growers in the area. He is big on word-of-mouth and there are only two places other than his own farm where you can purchase his avocados. "I grew an avocado that tasted better than anybody else's and word got around. People would buy them, and they'd open them up and there wouldn't be black streaks in them." This kept people coming back and telling their friends. "That's the best way to do business," Ross said. This is also how he runs his plumbing business, which he does as well as growing avocados.
While Ross's avocado business is very successful, there is concern due to changes in weather. When he began growing there were plenty of opinions that it could be too cold to grow good fruit, but this year with 35 degree days 70 per cent of Ross's crop burnt on the trees. Ross said, "I hope the climate can be controlled, because it's not only me that is going to be affected. I can see 40 years of work being destroyed with this really hot sun that burns everything."
It might have taken a while, but Ross does now enjoy eating avocados. His favourite way is by just breaking them in half with his hands and just squeezing the fruit into his mouth. "I also love them with fish and with Vegemite. I can't think of any food an avocado doesn't go with; that's why they are now so popular."
It is clear that Ross's hard work and dedication to what he does is why he is successful. He is a humble man who is willing to give things a go in order to see what works.
---
You can buy Ross's Red Hill Avocados seasonally from Torello Farm 410 White Hill Rd, Dromana or Red Hill Cellar and Pantry 141 Shoreham Rd, Red Hill South.