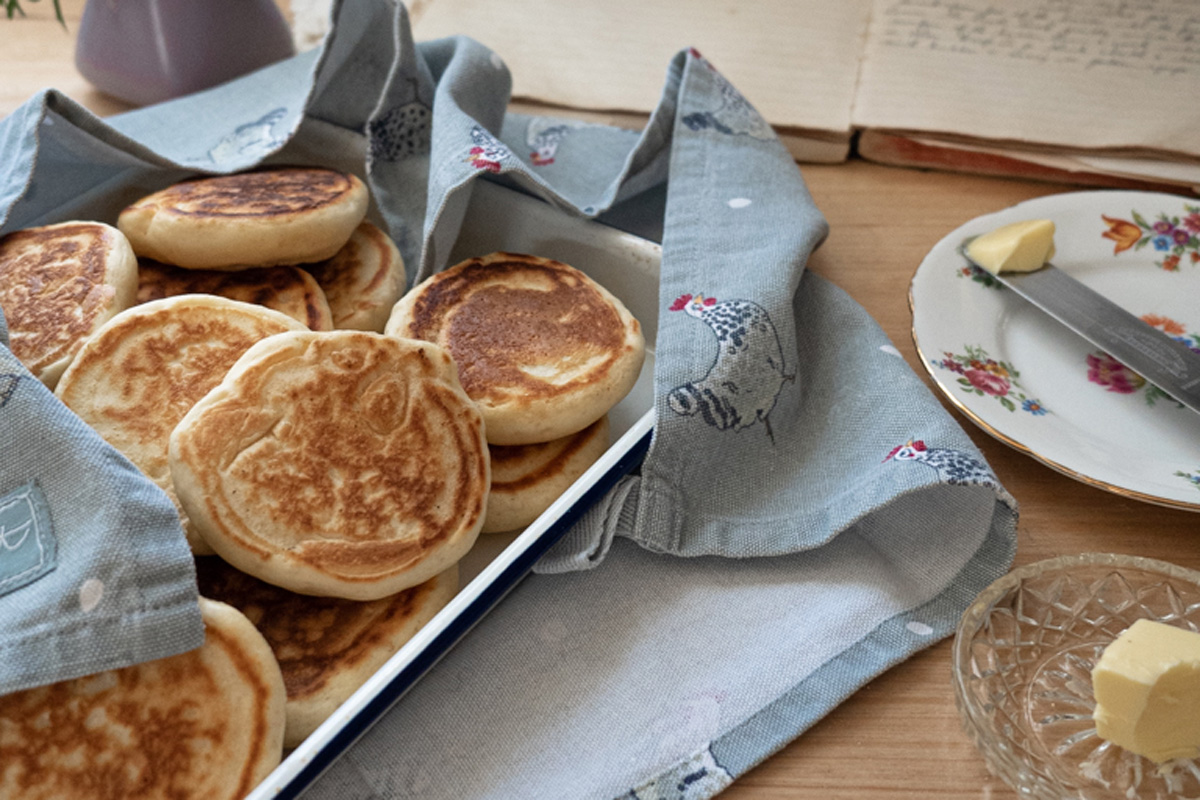 Ingredients
225g plain flour
2 tsp baking powder
1 tbsp caster sugar
1 cup of milk
1 egg
Method
Sift the dry ingredients together three times in a medium sized bowl. I know it seems excessive but trust me.
In another bowl, whisk the egg and sugar together until combined, followed by the milk.
Pour the wet ingredients slowly into the dry ingredients, whisking until a thick batter forms.
Warm a large frypan over a low-medium heat, grease lightly with a knob of butter and place soup spoonsful of batter into the pan (I can fit 5 pikelets into my pan). Cook gently until bubbles appear on the surface, flip over and cook until golden.
Wrap in a clean tea towel to keep warm while you cook the others, adding a little more butter each time.
Serve warm or cold with butter and honey, or golden syrup. I quite like them with a smear of glistening jam too.