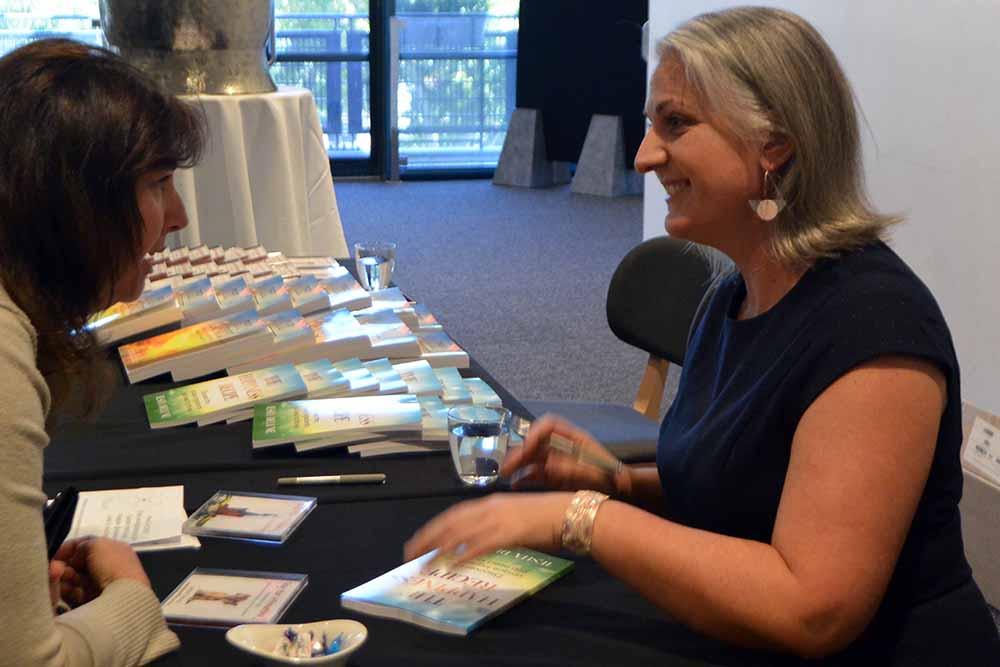 Story & photos by Andrea Louise Thomas
If you could design your own happiness, what would it look like? Is this even possible? Transformational Life Coach and author, Iesha Delune thinks it is and she outlines the formula in her new book, The Happiness Recipe. 
Of course, that recipe is different for every person so Delune focuses on some key points that she feels are achievable for anyone, such as utilising personal strengths to build confidence, breaking unhealthy patterns, trusting the body's feedback, improving communication styles and being values focused. She refers to this as a 'mindset revolution'. She wants to see people find a pathway to thriving, not just living.
Delune left behind a lucrative corporate job because, to her, happiness is more important than money, but it's not just her own life that she is focused on. She is interested in the wellbeing of others and this is an ethos that has underpinned all of her professional choices.
Working for many years as a massage therapist proved to be both satisfying and insightful. By listening to her clients about what they wanted and felt they needed in their lives, she noticed a call and response between the mind and body. This planted a seed that would develop later in her career.
Delune spent many years investigating all kinds of alternative approaches to promoting health and wellbeing of the mind, body and spirit from meditation and mindfulness to reiki and qi gong. She also read extensively gaining wisdom from leaders in the self-help/personal development industry. From each she drew insight and those insights helped to build a foundation for her workshops and writing.
She published her first book, 'The Answer – 42 days of Connecting with Your Authentic Self' in 2013. In this book she focused on helping people take control of the strengths they naturally possess and harness them to build a more satisfying life.
She points out that all of the mind, body and spirit enhancing techniques in the world could never equip a person to thrive in counterproductive circumstances.
Starting her own business, Wholistic Vitality, gave Delune the opportunity to employ everything she had learned. She started her life-coaching practice working with clients one on one, as well as running workshops and then widening the scope teaching online courses. She says what drives her is a deep-seated desire to help people thrive. She guides her clients to release what does not serve them, make sense of their thinking patterns, and find the best pathway to personal fulfillment. And she's been doing this for 15 years now.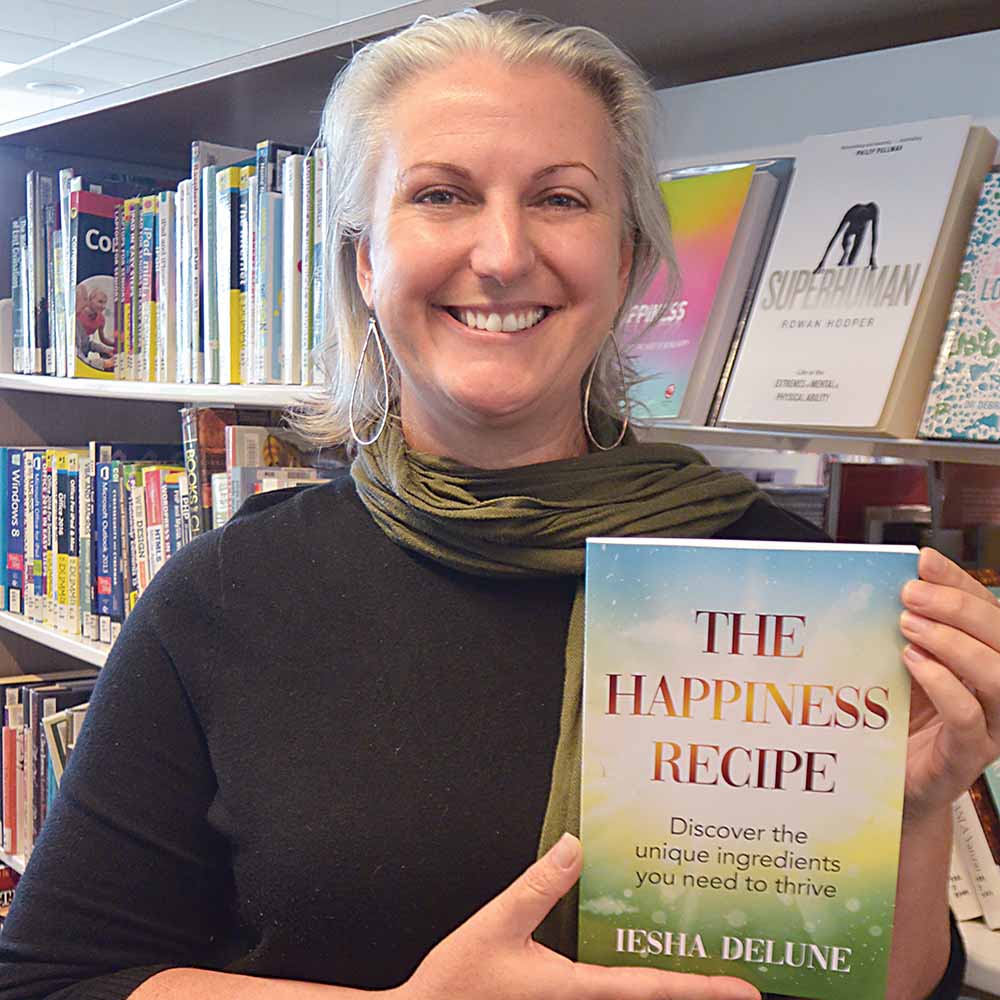 She started studying at university changing direction several times, but did not continue as she realised that what she wanted to know could not be learned in school; it came down to her real life experience interacting with people and observing where their lives seemed to fall short. She learned a lot by listening. "A deep respect for other human beings is what qualifies me to help people flourish – you can't get that from a degree," she says.
After ten years in business, she has supported innumerable individuals to use their own innate powers to create a new paradigm for personal fulfillment. She says, "If you've got the power to complain, you've got the power to change."
Delune sees her book, 'The Happiness Recipe', as a manual for leading a more grounded, satisfied and joyful life. This, she finds, has a ripple effect. Happy people have a positive influence on others. Like laughter, happiness is contagious. Why not catch it?
---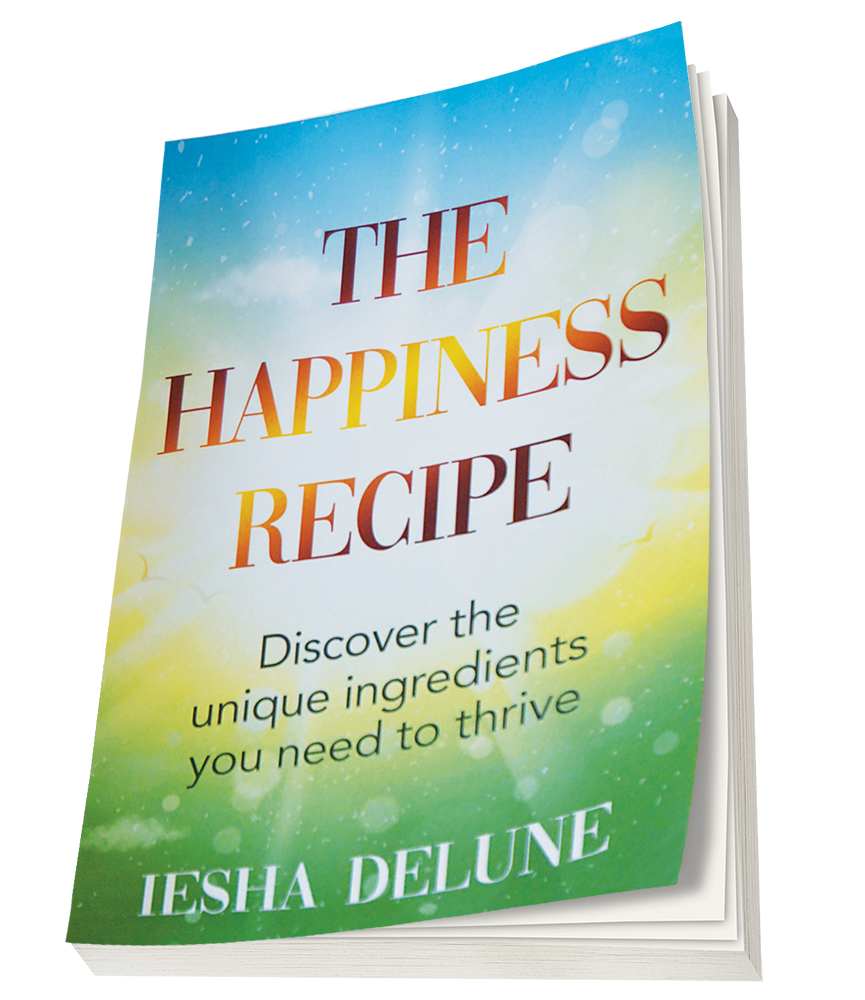 The Happiness Recipe is available at Farrell's Bookshop and Zen Living, both in Main Street, Mornington.

Go to our facebook page for your chance to win a copy of  'The Happiness Recipe' – we've got five copies to giveaway!