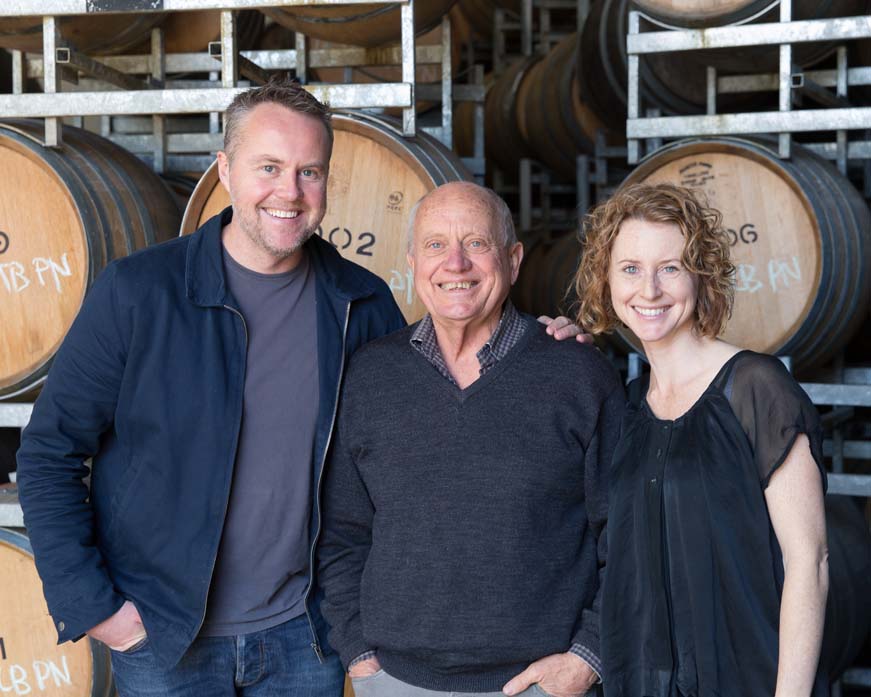 They have always been pioneers in the winemaking industry since Garry Crittenden's long-standing love of wine saw him move from horticulture to viticulture and undertake his first plantings in 1982. That was on a mere five acres and since then he has led the way in the establishment of new grape varietals in Victoria including barbera, nebbiolo, dolcetto and sangiovese, ensured the evolvement of the wine industry on the peninsula, and now the family, including daughter Zoe and son Rollo, have set up a wine centre to offer a unique tasting experience. After growing up on the farm the second generation of Crittendens are now fully immersed in the running of the business. Rollo is now viticulturist and winemaker whilst Zoe takes care of the marketing. The third generation, whilst too young to be helping in the vineyard yet, enjoy the pleasure of being surrounded by vines and dirt.
"At Crittenden Estate vineyard we have a tasting and wine appreciation venue which offers a different experience from your usual cellar door. Visitors are offered seats and asked which varieties they would like to taste by our very knowledgeable and friendly staff," said Zoe. "There are lots to choose from and learn about as we make more than two dozen wines, including the region's signature pinot noir and chardonnay as well as Italian and Spanish varieties under the Pinocchio and Los Hermanos labels."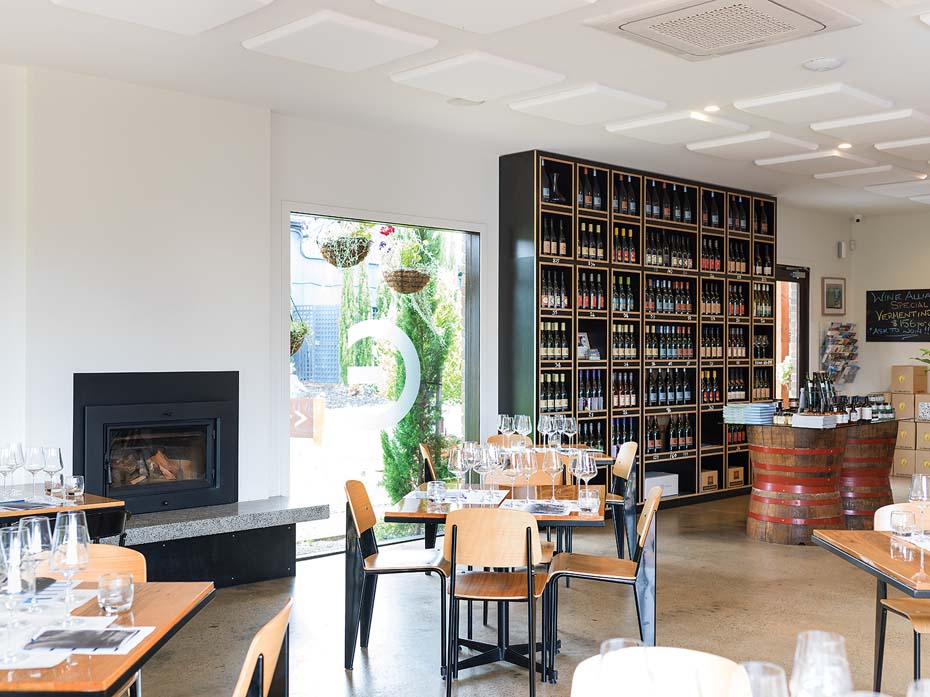 Winemaker Rollo Crittenden says the centre aims to be a new model for wine tourism in Australia, where visitors are offered seats and asked which varieties they would like to try before being guided through their choices with written notes or electronic tablets.
"The plan is to also teach visitors about the more general attributes of the Mornington Peninsula as a wine region, and to offer information about the winemaking process," said Rollo.
The range of wines on offer at Crittenden, all available for purchase online and at the Crittenden Wine Centre, reflects Garry and Rollo's innovative winemaking styles. As one of the first producers in the country to embrace styles from Italy and Spain they have developed a reputation for taking an experimental approach towards their wine making. Tradition, however, also plays a large part in the production of their award winning Pinot Noirs and Chardonnays from an area that is now becoming pre-eminent as one of the country's most well reputed regions for these two styles.
"When you come into our wine centre, you are greeted at the door by very knowledgeable staff who will show you to your table and offer a journey of about eight different wines from our extensive list," said Zoe. "It is about finding the right wine for each customer. The whole experience generally takes about 45 minutes."
A family that has always thought outside the square, the Crittenden's farm their vineyards sustainably without using chemicals or sprays.
"We have a massive compost area and use that instead of sprays. Dad started doing that in the 90s when he began exploring other options and converted to this way of farming in 2000,"said Zoe. "Straight away he noticed a difference in the health of the vineyard, the quality of the fruit, and then the quality of the wine."
The Crittenden mantra has always been that great wines are created in the vineyard and are only enhanced in the vats and barrels, a concept that probably comes from Garry's horticultural background, but it is also overlaid with respect for the environment and a lot of common sense about how you treat the land sustainably. One thing is certain, the Crittenden family continue to pioneer new and innovative ways of creating great wine and tasting experiences.
---
Crittenden Wine Centre at Crittenden Estate, 25 Harrisons Road, Dromana
Phone 5981 8322