Dinner Event: Saturday 17th March 2018, 6:30pm.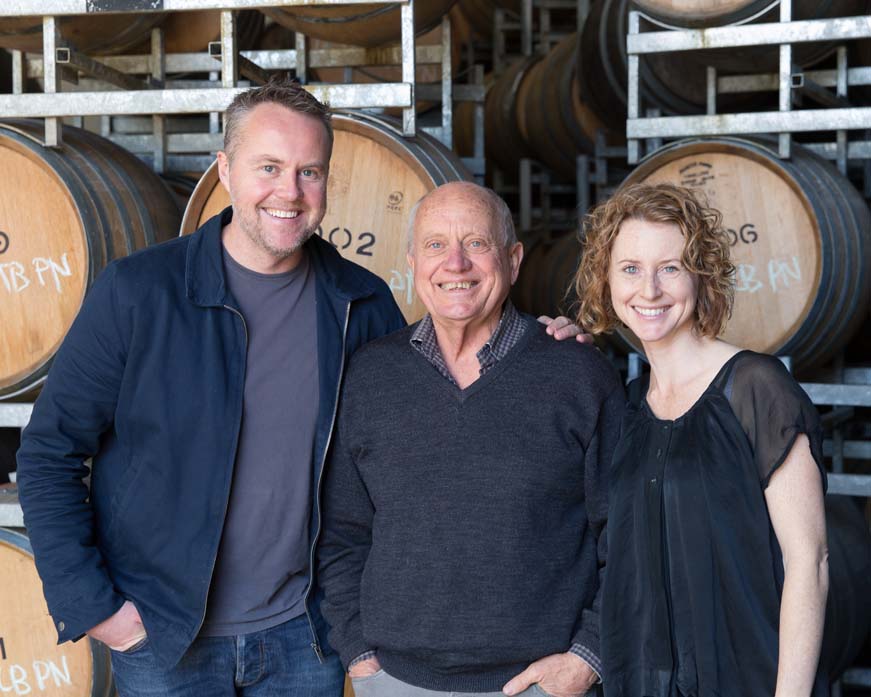 Two of the Mornington Peninsula's pioneering families of food and wine are bringing together a celebration of soil and sea.
The De Santis and Crittenden families pay homage to their regional community to bring you this exquisite feast using local produce, wines and the combined talents of their respective teams including head chef at The Rocks, Xavier Nalty.
Julius Caesar restaurant in Mornington, owned by De Santis matriarch Mirella De Santis, was in the early 1980s the go-to dining offering on the Peninsula. The Crittendens were frequent diners, going so far as to have a regular Friday night booking. Fast track 35 years and although the dining landscape in the region has changed, The Rocks, established by Mirella's son, Rob, is again one of the Peninsula's premier dining destinations.
The early 80s was also a time that Crittenden Estate was being established by patriarch Garry Crittenden. A pioneer winery for the region, today it continues to flourish under the hands of Garry's children Rollo and Zoe Crittenden, with the ever-enduring Garry watching on as Rollo produces the quality artisan wines that the winery is known for.
The De Santis and Crittenden families have succeeded in their pursuits due largely to the support of their community,  their suppliers and of course customers who champion what they do.
Join us for this five-course dinner carefully matched to Crittenden wines in the Crittenden Wine Centre, as these two well-known food and wine icons showcase the local talent and produce that abounds.
---
Please note that this event will be held at Crittenden Estate, 25 Harrisons Rd, Dromana.
To book your place go to: www.crittendenwines.com.au.
Pictured: Rollo, Gary and Zoe Crittenden