By Andrea Louise Thomas  Photos Yanni
Mornington carpenter Jake Alexander is not your typical tradesman – he's one out of the box. In addition to his day job, he's an entrepreneur who has developed a health and wellness program designed to help tradespeople live healthier lifestyles that are free of the kind of back and joint pain trade professionals typically suffer.
From the age of seventeen, Jake spent four years training at Swinburne University and on the job during his carpentry apprenticeship. Very little time was dedicated to learning how to avoid injury aside from a brief unit on Occupational Health and Safety and a little bit about lifting.
At work, Jake often had to lift heavy loads. He also spent a lot of time hunching and squatting, twisting and bending, all of which are hard on the body when done repetitively. One day when he was unloading some steel beams from a truck, Jake seriously injured his back. He could barely drive home from the jobsite.
His back injury and recovery was painful and hard. He was helped a lot by his partner Stacey, a massage therapist, who suggested that Jake try stretching, Pilates and yoga on his road to recovery. All three helped to strengthen his body, relieve his pain and protect him from further injury.
Jake wanted to share what worked for him with other tradesmen who may also have been injured on the job, and help them prevent injury in the future. "I'm a tradie. It's close to my heart. I want to look out for them," he says.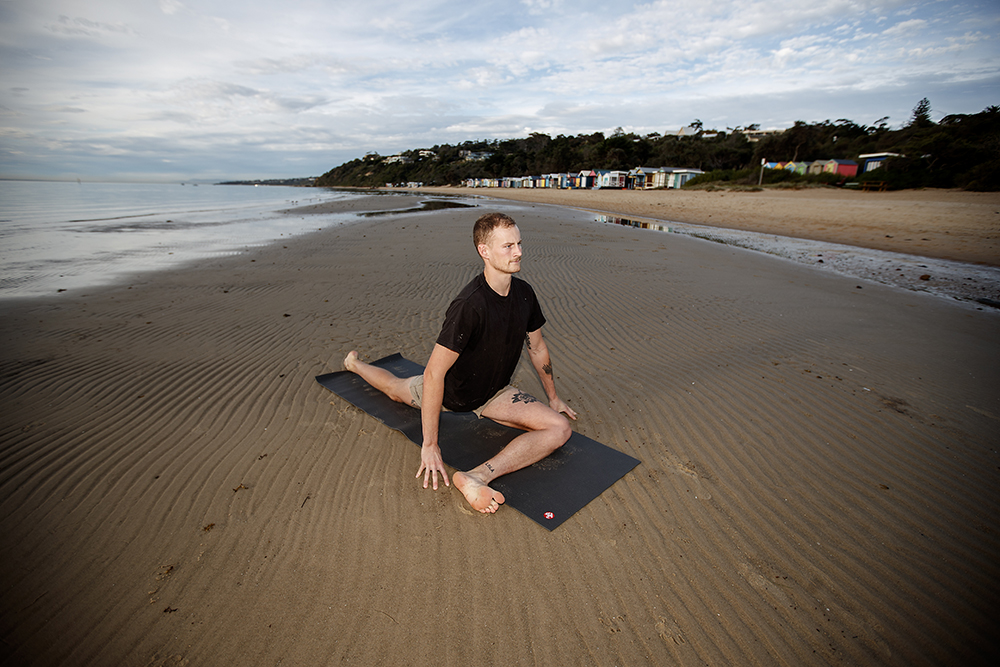 Before COVID, Jake was teaching face to face, but during lockdown, he had to shift gears. "After twelve years in the trade, I was longing for something different. I was in a bit of a rut. I wanted to help others with my knowledge," he says. It was then that he developed his wellness program, One for the Toolbox. He hired a business coach, filmed and edited his program and put it up online.
Jake takes a good-humoured approach on his One for the Toolbox webpage which covers sections on injured lower backs, dodgy shoulders and shot knees, stress, breathing and meditation and 'Ditch the Pie and Sauce', with an emphasis on healthy eating.  All joking aside, there is a practical and sustainable message behind what Jake shares.
He knows that a typical tradesman might consider yoga or Pilates 'for the ladies' and was teased when he first talked about it to fellow tradesmen, but as he's quick to point out, it is actually a hard workout and a valuable source of ongoing strength and fitness. His program focuses on all aspects of health and fitness for mind and body.
While most would recognise that the trades are hard on the body, not as many would recognise their impact on mental health. Tradesmen experience high levels of stress on top of the physical demands of the job. Jake took this into consideration when designing his program.
"You don't have to work and live in pain and stress. You can have a better way of life through functional movement, flexibility and sustainable stability," he says, and this message doesn't just apply to tradesmen; it applies to everyone. Anyone could benefit from Jake's program.
Jake is an optimist and a realist. He knows it won't be easy getting tradies to change their ingrained thinking, but he feels education is the key to better choices. Jake wants to target younger guys. He believes he can shift their attitudes and lead by example because he's a tradesman himself.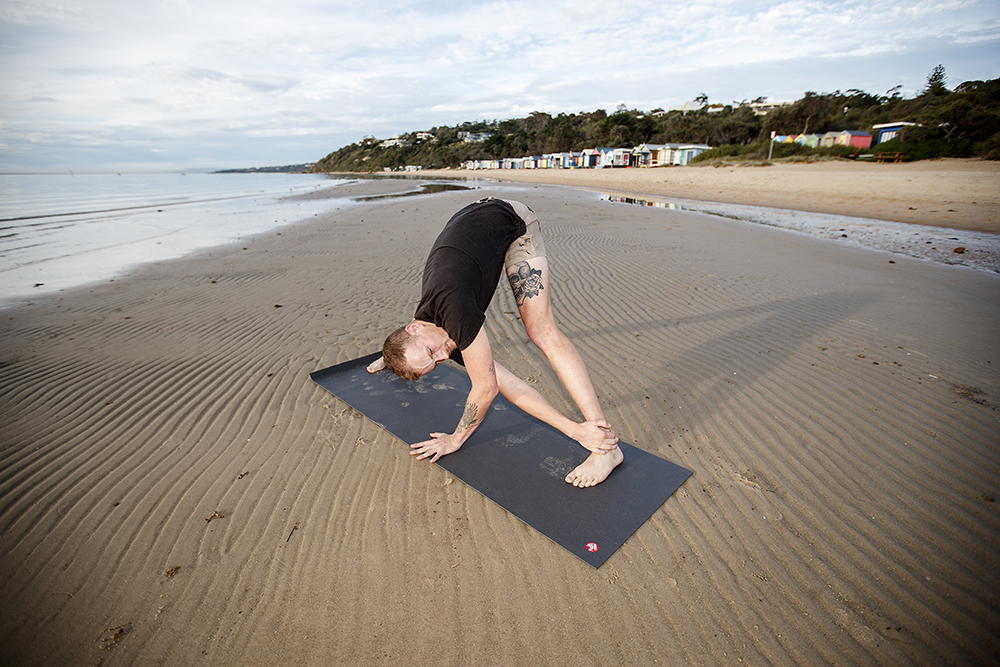 While he still loves working with timber, admiring its beautiful grain and wonderful smell, he sees himself putting down the tools in the future to focus on being a 'tradie health coach'.
Jake is hoping to kick-start a movement in tradie health and fitness. He's come back from serious injury, strengthened his own body, reformed his diet and focused his mind. He thinks that if he can do it, anyone can.
It all starts with his One for the Toolbox six-week, Body Reno program. It's a simple, affordable, easy-to-follow program that is guaranteed to change lives. Feedback on social media has been overwhelmingly positive. It seems the movement has begun.