Every morning for three weeks, Barbara Lorback and Julie Gregory woke to their alarm, showered and headed down for breakfast at a charming little English Bed and Breakfast. The travel companions, both in their 70's, enjoyed a hearty meal, chatted to the establishment owners and then set off on their way to explore the countryside. However, for the Mornington girls, this trip was no walk in the park. The pair was on a mission to walk across the country alone, doing the Coast to Coast Walk, the UK's most iconic long-distance walking route that spans 309 kilometres; a trek that is usually done by people half their age.
"We walked from the Irish Sea at St Bees across the famous Lake District, the Yorkshire Dales, and the North York Moors; all the way to the North Sea at Robin Hood's Bay," said Barbara and Julie, who met at a walking group in Mornington. "We both love an adventure and decided we should do it while we still can. Many people in our age group don't get the chance."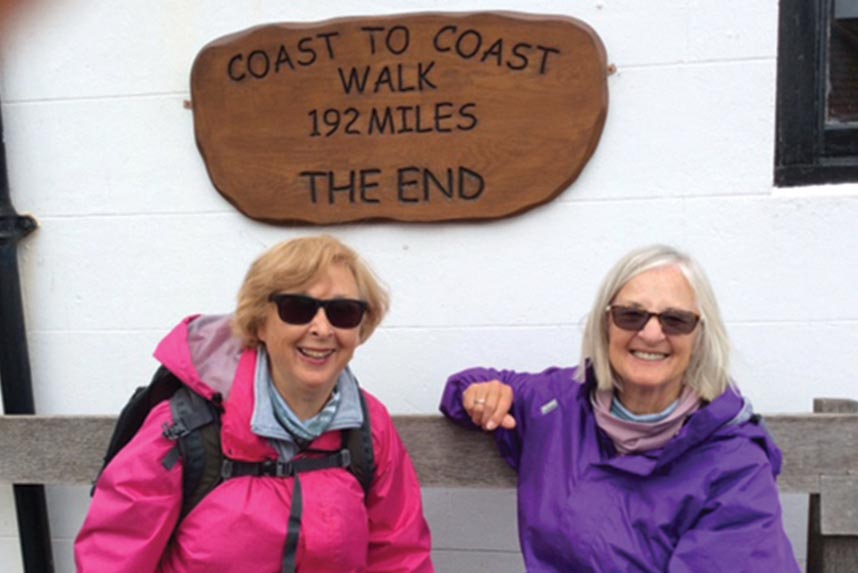 With Barbara in her hot pink jacket and Julie in her bright purple, the two were on a mission to complete the walk, no matter how long it took.
"We had heard about this walk you can do through Raw Travel and decided to check it out but had no idea it would be as difficult. They didn't tell you that on the brochure," said the girls of their hike that took 21 days from beginning to end. "We bandaged our feet every morning with tape, talcum powder and toe socks and didn't get one blister. We brought some good backpacks and bright jackets so we could be easily spotted, and did some preparation before we left, but nothing could have prepared us for the rocks."
Beginning their hike from St Bees, with a probable eight hours of walking in sight for the first day, the girls packed their lunches in their backpacks and headed out on their adventure.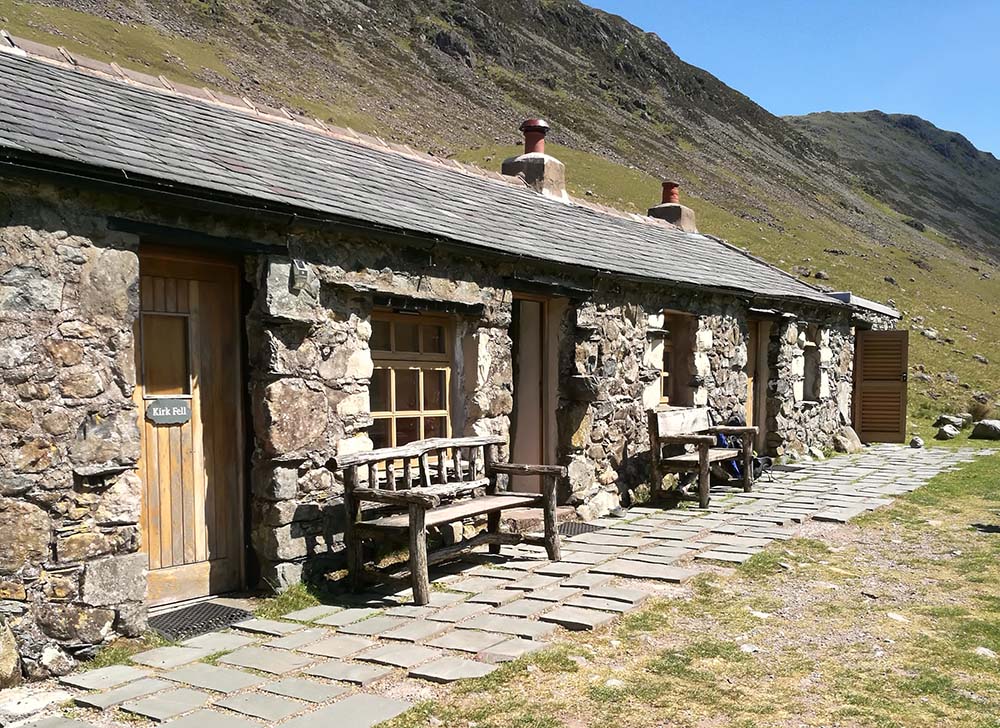 "We used vans for our luggage which was a great idea. They are local people who take your big cases from one venue to the other," said the ladies. "We saw quite a few people doing the trek with their large backpacks and not coping all that well."
Being novices, the girls had spent weeks preparing for the trek, walking long distances most days and doing endurance hikes along unmade paths.
"We did the Birdrock steps on a regular basis, walked for kilometres at a time most days, and walked up Arthurs Seat in preparation," said Barbara and Julie. "Yet one of the biggest shocks doing the trek was the amount of rocks we had to walk on."
"We could not have been prepared for those rocks," said Barbara. "We got very much over rocks and pebbles. There were rocks under your feet constantly; sharp, lumpy rocks."
Traversing some of the most beautiful terrain England has to offer, hikers do the coast to coast walk from one end of the country to the other, while some do small parts of the trek.
"The countryside was like a picture post card, walking through farmyards past sheep and cows, across hillsides and brooks," they said.
"We went in spring for the wildflowers and the weather was just perfect We did get misplaced a few times as there wasn't much signage and often it was steeper than we expected.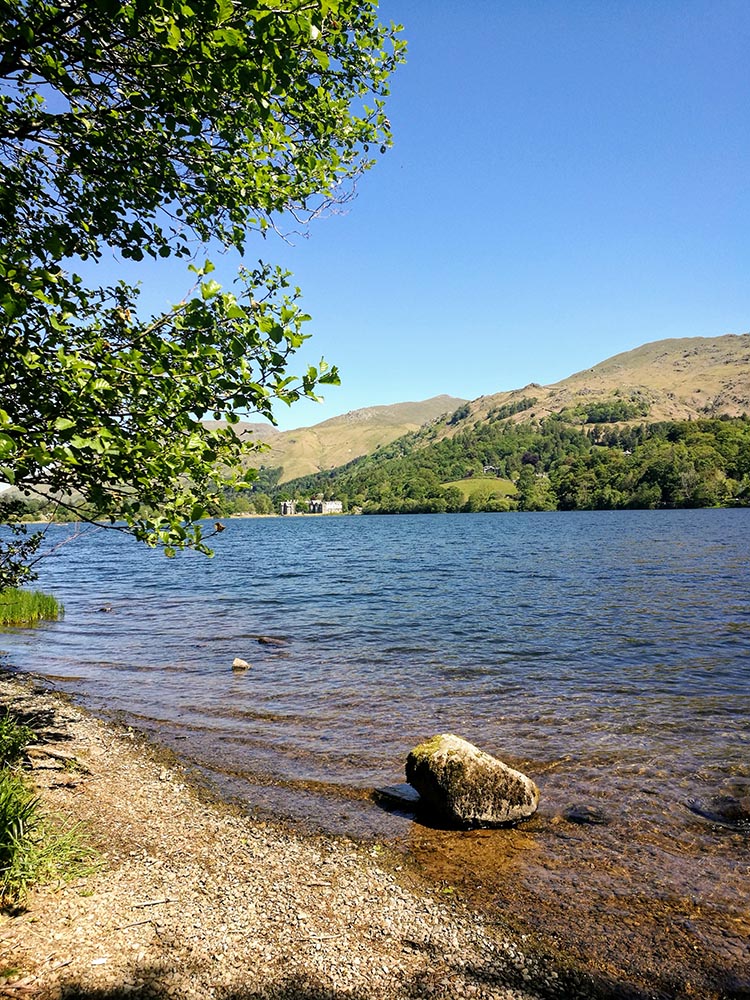 But we would ask a local farmer who would often send us off with instructions like 'pass the stand of trees on the top of the second hill, go across the cattle grid and take the road to the left'," they said with a laugh.
"There was only one time that was a little scary and that was going through the Yorkshire Moors which were so barren and desolate, and not a soul in sight," they said of the walk that meanders across all manner of peaty bogs, rock-strewn hills, rivers, quarries, meadows, trails, tracks, farms and derelict mines.
"Each day ends at a village with overnight accommodation at a pub, or a quaint Bed and Breakfast where the people were lovely. One night we arrived at a town where they were having a scarecrow festival. It was a quaint little village with people dressed up everywhere, celebrating and having a wonderful time."
With 21 days of walking under their belts, finally Barbara and Julie arrived at Robin Hood's Bay, taking a deep breath at the recognition of the achievement they had made. They wandered down to the water's edge, through the narrow cobble lanes and fisherman's cottages crammed together in the secluded harbour, reached in their pockets, and threw in the pebble they had picked up from St Bees beach all those weeks before.
Barbara and Julie had followed in the footsteps of Alfred Wainwright, the famous fell walker and guidebook writer, who started the Coast to Coast Walk in 1973. They had made themselves proud and their families proud, and proved that growing old is optional.
---
Julie & Barbara's adventure was booked through
Raw Travel, 3 Main Street Mornington.
Ph: (03) 5976 3763