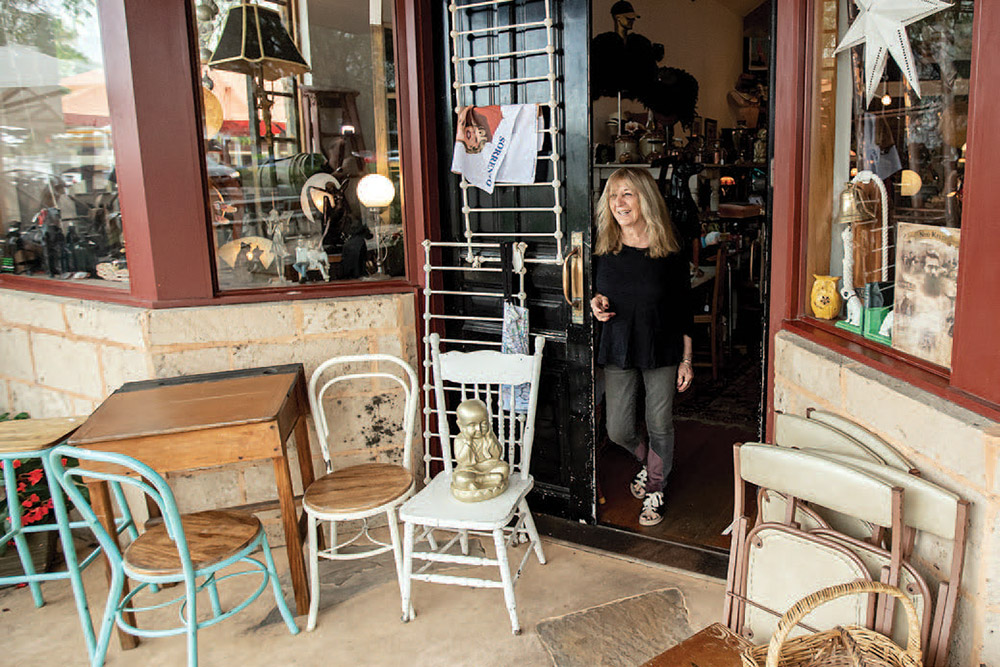 As you wander along the glamorous Sorrento shopping strip you simply have to visit Marlene Miller Antiques, an Aladdin's cave of unique and unexpected treasures.
As soon as you walk into the shop there is so much to see, with two stories of antiques and bric-a-brac from lovely old tools, crystal and fine china to fur coats, hats, dining furniture with chairs by Jacob and Josef Kohn (established in 1849), hat boxes, old leather suitcases with great labels, as well as a great variety of lovely lamps to give your home that special ambience.
Upstairs hosts a range of books dating back to the 1700's, prints and paintings. Known by reputation for her fabulous jewellery with lots of old (including Gold Rush jewellery which was actually made during the Gold Rush)and mourning jewellery which was created to mourn the death of a loved one and became popular in the 1800's, along with newly created hand-made pieces by Melbourne's top jewellers.
Marlene Miller Antiques has been in Sorrento since 1985 and has been in her present purpose-built building for the past 10 years.
A: 128 Ocean Beach Road, Sorrento
P:  5984 1762 or 0438 537 757
Peninsula Essence, Explore Local this Winter – June 2021
*Opening times may very at this time. Confirm with venue regarding COVID-19 density number restrictions.