By Isabelle Harris
More people than ever are accessing support services in their times of need, from food hampers to community and financial support, and everything else in between.
These people can feel especially vulnerable when asking for help, which is where Brooke Tahir comes in. She started the "Letters of Life" initiative via a Facebook post to provide support and kindness to those in need. "What if everyone having a hard time could get a letter?" she thought one night while feeding her young child. Brooke received a similar letter of support some time ago when she was having a tough time and needed a little extra support and encouragement, a feeling she never forgot and for which she is eternally grateful to her anonymous author.
People participating begin by writing a handwritten, personal, and anonymous letter to someone "in a tough position" Brooke says. These can include your own previous experiences, empathising, or encouraging a person experiencing hardship. Some choose to write these letters "because they've been there themselves" Brooke says. "It's normally along the lines of its hard times at the moment and you're not alone." She also says a handwritten letter is especially effective due to the more personal aspect of the time taken to write a letter.
Once the letter is written and placed in a sealed envelope, Brooke arranges to collect them at drop off points around the Mornington Peninsula and distributes them to those in need. These people often receive food hampers from Mornington Community Information and Support Centre (MCISC), although Brooke says they can be given anonymously to specific people. The letters are especially important for those accessing support services as these people tend to be especially vulnerable, Brooke says, a feeling she remembers from having accessed community support services herself.
Jill McPartlane, a support worker at MCISC, says that they would love to receive more letters to be distributed through their fresh food hamper program, which delivers between 130 to 150 hampers each week. "They're quite personal, they encourage people to keep hope" she says. For those in need who access the support services MCISC provides, Jill says isolation is a big factor in these people's lives given the current situation. "The letters personalise a shared grief, but also a shared empowerment, or a shared experience" she says.  Some letters even include little gifts such as teabags, crystals, or soaps and often feature a personal message or special touch.
The initiative has largely taken off from Brooke's efforts, but Jill says MCISC would "love to see more." At the time of writing, MCISC had 15 letters to be distributed with their hampers. In regular times, volunteers delivering these food parcels to people in need would stop in for a cup of tea, but this hasn't been the case as of late due to COVID-19 related restrictions. Volunteers now interact with recipients by dropping food parcels at the end of the driveway and having a socially distanced conversation, further contributing to a feeling of isolation Jill says. "Isolation is quite a major factor in their lives at the moment" she says, adding that this uplifting feeling the letters provide needs to be shared around the community in their vulnerable times. Ideally MCISC would like to be able to distribute a letter with every food parcel delivered through their programs, but for now, every letter helps.
---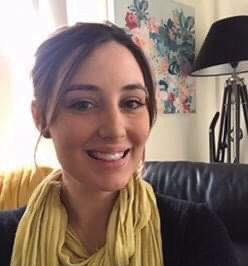 Those wanting to participate in this initiative can make contact with Brooke Tahir on Facebook or via her email at brookeeamandajoywhykes@yahoo.com.
Alternatively, you can contact MCISC directly at mcisc.org.au.