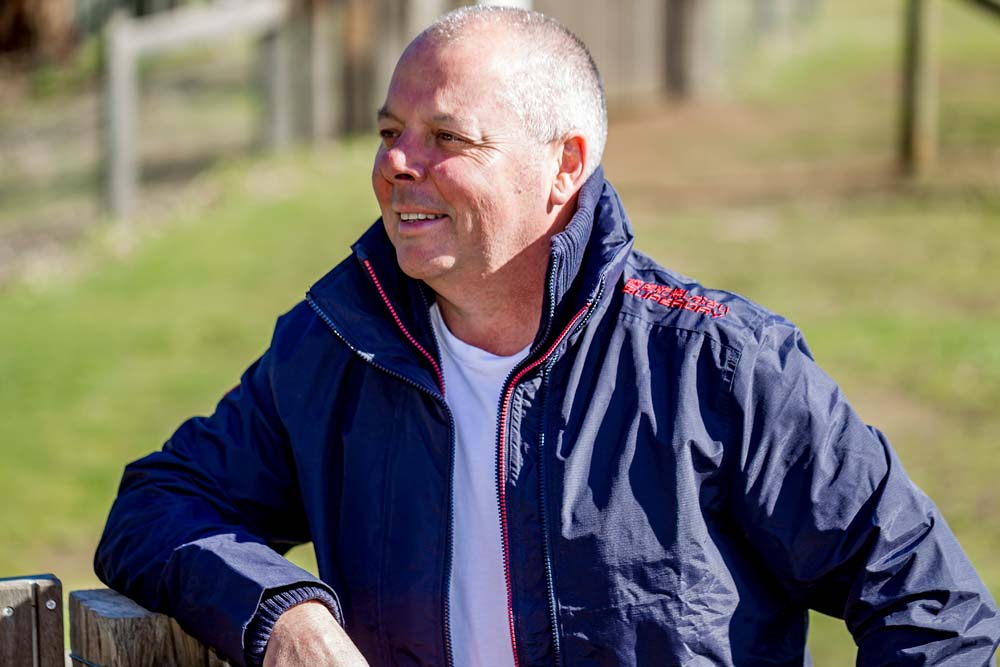 By Melissa Walsh  Photos Yanni
With patience, passion, and sixteen years of persistent work, two former corporate professionals can safely say they have created their dream property with Green Olive at Red Hill. For Greg and Sue O'Donoghue the serendipitous moment occurred seventeen years ago after driving back to the city from Sorrento and spotting a property for sale in the hinterland. Peninsula Essence talks to Greg about the journey that brought his big idea to fruition.
"Sue and I had always dreamed about owning our own business around our love of food and travel and that dream was fostered when we found the 27 acre property by chance in 2002," said Greg. "By 2003, we had planted the first olive grove. Everything was done from scratch; there wasn't even a gate into the property so we built one."
With the idea quickly gaining momentum, within twelve months Sue and Greg, along with their young children, started a café in Sorrento; Green Olive Gourmet Café.
"That was our first venture into hospitality, selling gourmet products and eventually being able to sell our own that we grew on the property," said Greg, recalling the hours the couple had to put into the new business. "It was very full-on from the start. I even remember our little ones sleeping under the table while we worked."
Within ten years, the family had sold the Sorrento cafe, created a vineyard and built a home on the property where they still live to this day.
"It has been an incredible journey, and we are proud that everything has been done from scratch," said Greg of the paddock-to-plate business that they began with just a simple planting of olive trees and has become a magnificent property with farm animals, manicured gardens, vines and olive trees that line the driveway. "We now produce olives, grapes, herbs and vegetables in abundance, have our own sheep and chickens roaming free, and have continued to be fully sustainable in our practices with virtually zero carbon emissions."
The priorities have been clear from the start for the couple – simple fresh food, hand grown, great wines and olive products and all done in a sustainable way.
"We are a 27 acre farm and we are 56 kilometres from Crown Casino as the crow flies. We have no water, no sewerage, no gas, and no TV. We produce 15 kw solar power and 250000 litres of rainwater from the farm shed and the residence, use our dam water in the toilets and have an aerated black and grey water septic system, treated on the property and pumped into the lambing paddocks for irrigation," said Greg, explaining that these days people are more conscious of where their food comes from. "We found there was a real market for that and how to do it in a sustainable way. We do a lot of composting. All of our kitchen waste goes to compost and we bring the local chicken manure and put that back into the gardens and vineyard."
With his corporate background, Greg says in terms of research on viticulture and sustainability, google has been a source of wealth.
"The lucky thing for us is google, when it came to learning about sustainably," he said with a laugh. "We also travel a lot and have found the US is leading the way around sustainable farming. I think this year is going to be a dry one in Australia so every drop will be precious."
For the family of four, Green Olive at Red Hill has become everything.
"We live, breathe and eat on the property. We have no carbon footprint and walk from our residence to work," he said.