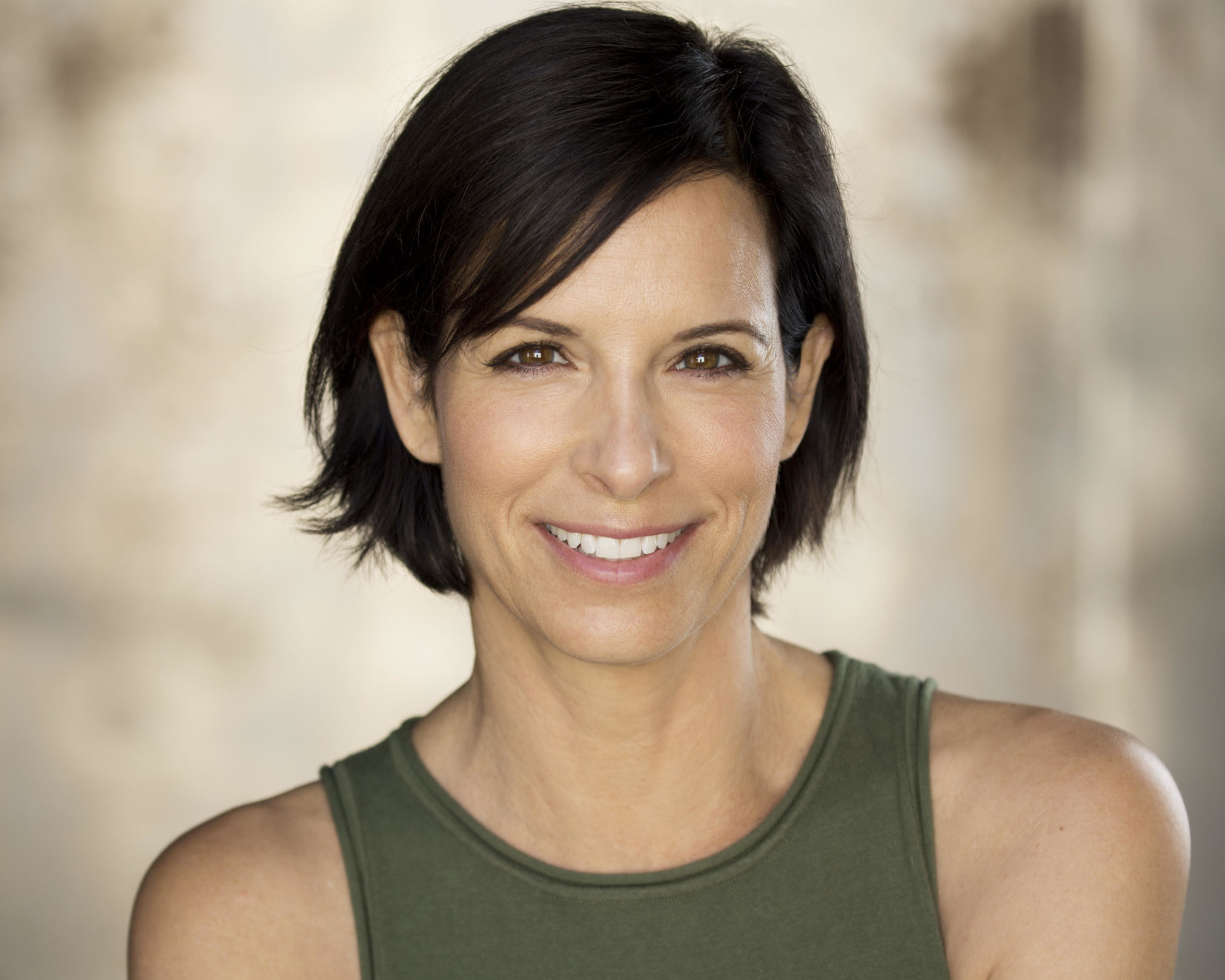 By Andrea Louise Thomas Photos Supplied
Serendipity brought actor Danielle Burgio from Hollywood to the Mornington Peninsula as a celebrity judge at the 8th annual Peninsula Film Festival and it's a theme that has repeated throughout her exceptionally diverse career as a dancer, actor, stuntwoman, writer, producer, director, blogger and podcaster.
She has appeared in over a hundred films and television shows working with some of the biggest names in the industry from Sir Anthony Hopkins and Keanu Reeves to Cher and Oprah. Her professional associations read like a Who's Who of Hollywood's A-list, but it's her unwavering vision, unstoppable drive and down-to-earth warmth that really set her apart.
Burgio met Australian actors Steve Bastoni and Lachy Hulme while working on the Matrix sequels in which she played Trinity's fight double. It's because of the friendships formed with Bastoni on Matrix Reloaded and Hulme on Matrix Revolutions in 2003 that Burgio ended up in Rosebud at this year's Peninsula Film Festival. Her many years in the film and television industry made her a perfect choice.
"I just generally love storytelling. For me acting is about shining a light on a subject and making people feel. I always judge a film on two criteria: Am I rooting for the character? And did anything take me out of the story? Other than that, if it took me on an emotional journey, that's all I care about. Film is a good medium to inspire people and make them feel. As an actor, I'm attracted to being a facilitator of that," she says.
Her professional trajectory did not begin in acting, but in dance. "Dancing is the one place where I can fully express myself. As a society we are taught to bottle up a lot of emotion. In my family, in my parents' generation, that was a big thing, but on the dance floor it was different. Expression through movement is fulfilling in a way I have never experienced in anything else. It's amazing what our bodies are capable of. That's why moving from dancer to stuntwoman was a perfect segue," she says.
Despite the naysayers, Burgio went from getting the first role she auditioned for on Broadway in Starlight Express to working with Hollywood's elite trusting her indomitable can-do attitude. "Someone recently told me that when I was younger, I was unstoppable. So I've really tried to come back to that mentality. People hear what I'm trying to do in my career now and tell me I can't do it, but I know I can," she says.
When Burgio transitioned to stunt work, again serendipity was in play. "I moved to Los Angeles because I wanted get into film and television acting. I met an actor through an acting class who was also a stuntman. He thought I'd be really good at it because I had all this physicality and was a good actor, but he also thought that if I could do the fight scenes and the martial arts, it would give me better opportunities because I'd have a niche. So I took a couple of martial arts classes and I fell in love with it," she says.
"He got me my first stunt job on Batman Forever and from there I kind of got the bug. I later met Jeff Imada who is a legend in the stunt world. Jeff gave me my first real stunt job on John Carpenter's Vampires doing outrageous stunts with some of the best stuntmen in the industry. They took me under their wings and launched my career calling all of their friends about this awesome new girl they just met and telling them and that they should hire me. I pretty much didn't stop working after that," she says.
Stunt work set her on a whole new course. "I thought, well, this isn't exactly what I came out here to do, but I'm working with all of the biggest actors, directors and producers in Hollywood. My greatest lesson from stunt work was facing my fears. That's what I love about it. I'm not an exceptionally daring person. When I do stunts I'm always afraid. People assume when you do stunts you're not scared, but I'm terrified! Facing and overcoming my fears is a tremendous feeling. The opportunities I got in my career just took me to the most adventurous life. It's been a really wild, cool ride," she says.
She worked hard throughout her career, pushing both mental and physical boundaries. "In the lead up to the Matrix I trained twice a day – a couple of hours in the morning and two or three hours at the end of the day, six days a week. The Matrix was definitely one of my favourite experiences as a whole. The entire cast was incredible. Working on a project of that level was definitely one of the most epic experiences," she says.
Amongst her many professional incarnations, she still loves acting best. "Acting is my favourite. In acting you get so many characters to explore and so many different aspects of yourself – it's really exciting. From the time I was 5, acting was always the biggest desire in my heart; I just love it so much. Now that I'm getting into producing it is definitely a huge passion and something that I really enjoy. Taking the totality of a story and having the responsibility of bringing it to life is very fulfilling so I think the combination of acting and producing together will be my sweet spot," she says.
Her work in the film and television industry has taken Burgio many places and in contact with thousands people, but judging at the Peninsula Film Festival gave Burgio an insight into Australians that she holds dear. "I was very impressed with the festival and humbled to be a part of it. There were certainly some wonderful and talented filmmakers, but the thing that stands out to me most about the weekend was all of the amazing people in the audience that I was blessed to meet.
I absolutely loved the peninsula, the scenery, the food, the people – all of it!" she says.
"In general and not just in film, the people that I've met in Australia are really just salt of the earth. Everyone is real and open and friendly and wonderful. In the States, it's definitely a different mentality. There's more of a sense of competition. Here people support each other," she says.
Thanks to Steve Bastoni and Lachy Hulme for luring this amazing woman out to the Mornington Peninsula. "After Steve asked Lachy who they could get for the judging panel and he suggested me, Lachy put together this pitch letter about why I needed to come to Australia and the rest is history. There was no way I could say no. We'd been joking and talking for 16 years about getting me out to Australia so this was the ticket," she says.
"Lachy was a huge champion for me to do my own work. He told me not wait for someone to give me the role I wanted, but to just go do it myself. He said I should make my own movie,'" she says. Those words should resonate with peninsula filmmakers who feel unsure. Clearly the moral of the story is don't wait for permission. Make a film and enter it into next year's Peninsula Film Festival.