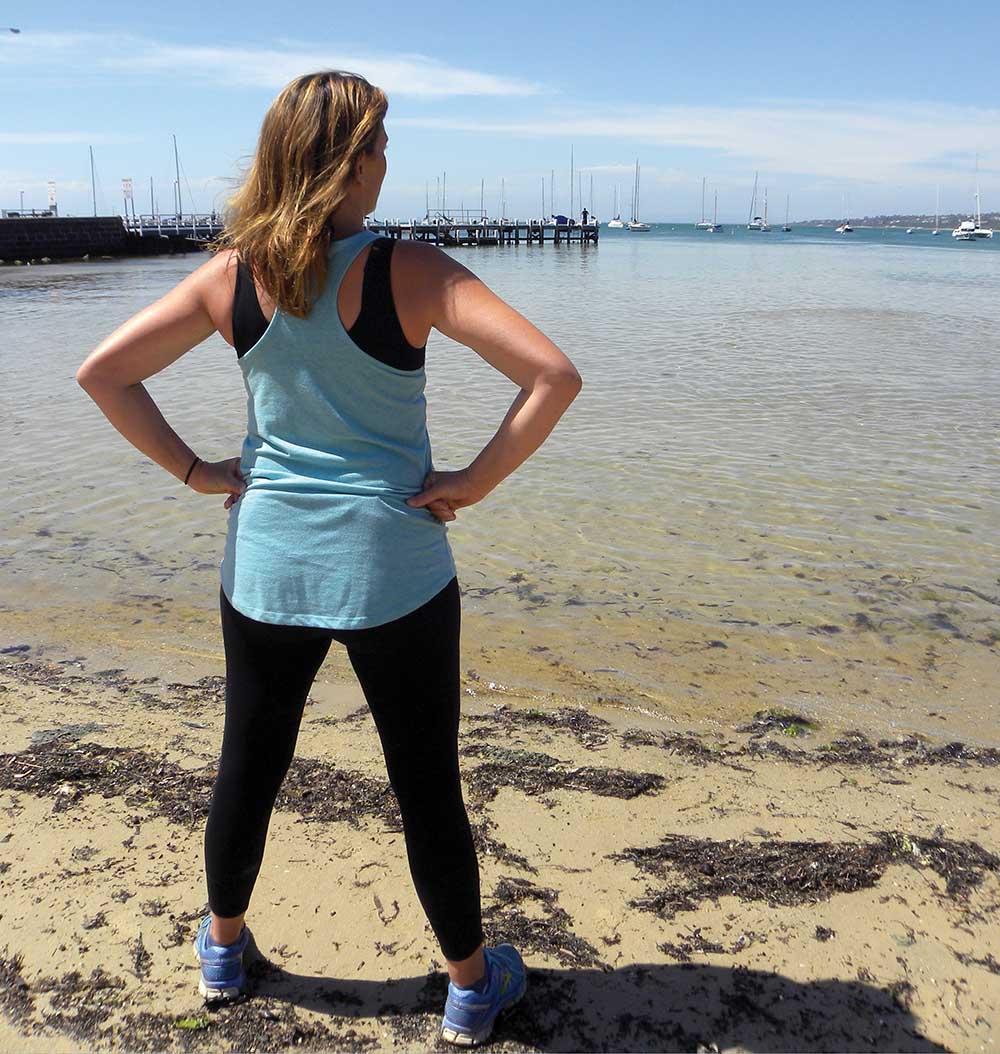 By Boronica King
Mornington's Belinda Cowie had just started Kung Fu classes a little over a year ago when she was hit with a flash of inspiration.
Impressed by the instructor's interaction with people from different backgrounds, she came up with the idea of using these classes to strengthen and support survivors of domestic violence.  Belinda asked her instructor if he'd like to give a free 10 week course for women who are survivors of family violence, an opportunity he accepted. Because of the positive feedback they received from those classes, they decided to do more to help bring people together and create a safe and empowering space for women, and from there the I Matter Foundation was formed.
"I started doing kung-fu classes at my son's school just over a year ago, and I had so much fun. I was really impressed by the way my instructor worked with people who have disabilities, mental health issues, and experiences with violence. We started a 10 week course and the feedback was overwhelmingly positive, the ladies got so much more out of it than we expected so we thought we should do more of this," Belinda said.
"The idea to start the foundation came about early last year. We officially registered in about December, and now we're starting to offer classes to the broader community."
The I Matter Foundation's primary client base is survivors of family violence, but the foundation also supports those with physical and intellectual disabilities as well as children and youth in alternative accommodation. The courses are designed to help them get through the troubles they encounter with a strong, physical and empowering activity. The I Matter Foundation aims to restore the health and wellbeing of its participants and give them all a new outlook on the world. Belinda says that those who regularly attend the self-defence classes enjoy the emotional support and understanding given to them by the foundation and other participants who have been through the same experiences.
"We talked a lot to out participants about what they got out of the classes, and the strong themes that came out of our classes were that lots of women felt like they were emerging from a difficult point," she said.
"We did this initially just to give people a bit of confidence, but we found that they really enjoyed the social interactions too. They found their experiences validated when they were able to talk about them with people who come from similar situations."
Belinda believes that while other forms of expression are still very important, some people need a more physical way to express and release emotions to get through hard times and experiences, which is what the I Matter Foundation focuses on. The self-defence classes aim to empower participants by involving them in physical activity that is within their own comfort zone and control.
"There's nothing else like these classes out there. Other classes can be difficult to access for people who maybe don't feel like they can fit in into regular settings. One of our visitors has had a double knee reconstruction so it would be out of the equation to go to a regular class; others found going to classes with men to be inompatible, and some people need to work through their situations in a physical way," she said.
Belinda says she loves working with her clients to help them break out of their shells after going through a painful experience, and relishes the chance to bring them a new sense of power and comfort by helping them to re-realise their hopes and dreams.
"The classes really help people get the courage to get out into the community again. It helps them to get back to pursuing their life goals, it restores their confidence to deal with everyday situation, and it creates special relationships," she said.
"Sometimes these women don't feel understood by friends who haven't been through similar circumstances, but they felt really supported by meeting women who had been in those situations, there's been a real sense of community created here."
The I Matter Foundation is holding a charity event on 25 August at the Peninsula Community Theatre; a bush dance to help raise awareness of family violence. Belinda saw this fundraiser as a fun and inclusive way to raise money to support survivors of domestic violence. She wants this to be a fun event that brings people together to dance, talk and get involved with the community and foundation. All proceeds from the event will go towards funding the foundation's classes to continue offering them.
"I've worked with children and we've had bush dances and had a lot of fun before. Anybody who wants to dance is welcome to come along and anyone who doesn't want to dance is welcome to come along and laugh at us having a go," Belinda said.
"We'd like to have a bit of fun with it. It's a great opportunity for people to find out  a little bit about what we're all about, and hopefully we'll be able to raise some money to fund our classes."
The event will feature a live performance with food and drinks. Planning and preparations for future events are underway with hopes to continue raising money to put an end to domestic violence.
Belinda hopes to expand the foundation in the future and continue to empower more and more people, but she is extremely happy with how far they have come in this short time and is very proud of all of those involved.
"I'm so happy and satisfied to be helping people in the local community, I feel like we've really been making a difference to people's lives and that's important. I really hope we can turn this into somethings bigger as well, she said.
---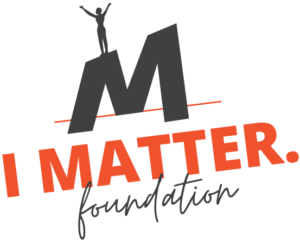 The I Matter Foundation's Bush Dance fundraiser will take place on 25 August from 6pm at the Peninsula Community Theatre.
Tickets are available from imatterfoundation.com.au/events.
For more information visit I Matter Foundation Ltd on Facebook