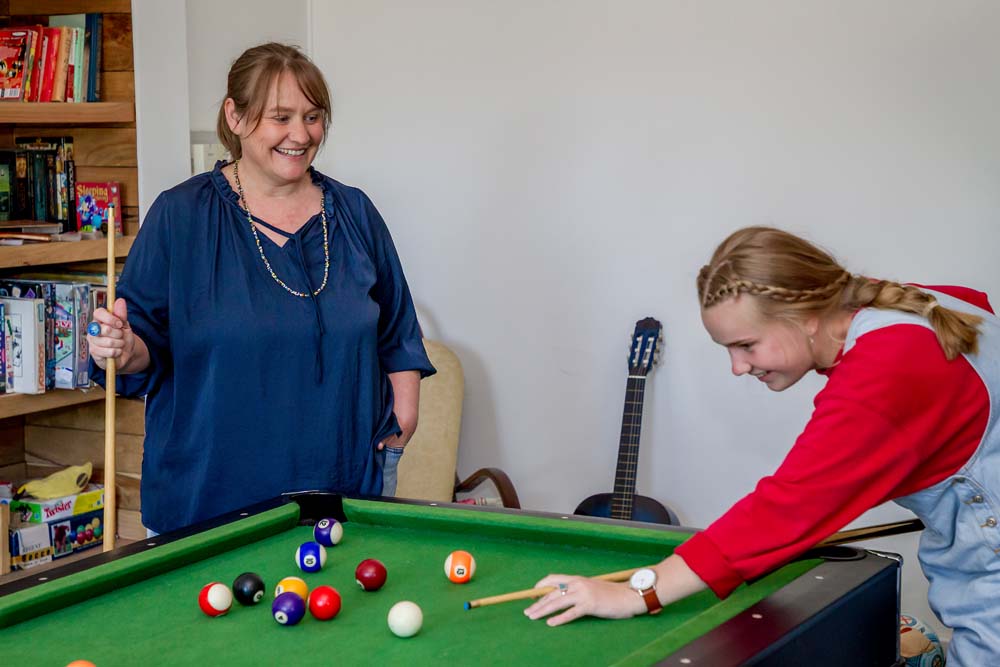 By Melissa Walsh  Photos Yanni
It was once the army barracks at Mt Martha but the former defence building has an incarnation as the home of Fusion, a Christian youth and community organisation that provides housing, youth programs and community support for local youth. Operating since the 1960's, the inspirational programs seek to connect young people aged 15 to 21 to networks in the community and engage them with a wider sense of belonging and achievement.
"By providing early interventions to youths within its program, Fusion seeks to address the many issues that trigger long-term homelessness," said centre manager, Caitlin Swanton. "We are part of a national organisation and an international movement of people motivated by Christian values and the belief that people matter."
Fusion is a Christian youth and community organisation that emerged as a creative response to socially-at-risk young people in Australia in 1960 and found its way to the peninsula after a group of local young adults launched a drop-in centre in 1970.
"It started out from those people wanting to help the homeless youth on the peninsula and the same commitment to caring for the needs of our young people continue to this day," said Caitlin of the home that looks after eight youths at a time, and provides a warm and loving family environment so that kids can have a fresh start.
"We have eight bedrooms for our youth, a big lounge room with TV, play station and pool table to sit around together and have fun just like a family would," said Caitlin. "A lot of these kids have never experienced that so this might be the first time they have been cared for in that way. Of course this can be a little confronting for some but we make sure we have plenty of resources to help them adjust and get their lives back on track with work placements or school, and even encourage reconciliation with family and friends."
Caitlin says a tragedy in 1985 that rocked the Fusion team led to the increase of programs and eventually the Fusion home being organised as the issue of 'familylessness' was brought to the surface.
"In 1985, two young people experiencing homelessness were sleeping in a dumpster in Melbourne. The boys awoke as they were being tipped into a compactor unit truck. Their screams were heard around Melbourne. The driver was only able to pull one boy to safety, the other young man died under the rubbish. The boys were 15," said Caitlin of the tragedy that rocked the Fusion team. "Our team knew that these boys could have been one of the young people they were working with; often young people at risk of or experiencing homelessness, would come into the drop-in."
At Fusion, the kids learn life skills such as cooking, how to maintain a household, budgeting and time management.
"Most important is that we create a home where young people can take a while to heal, and discover their worth and potential," said Caitlin.
---
To find out more about how you can donate to Fusion go to morningtonpeninsula.fusion.org.au