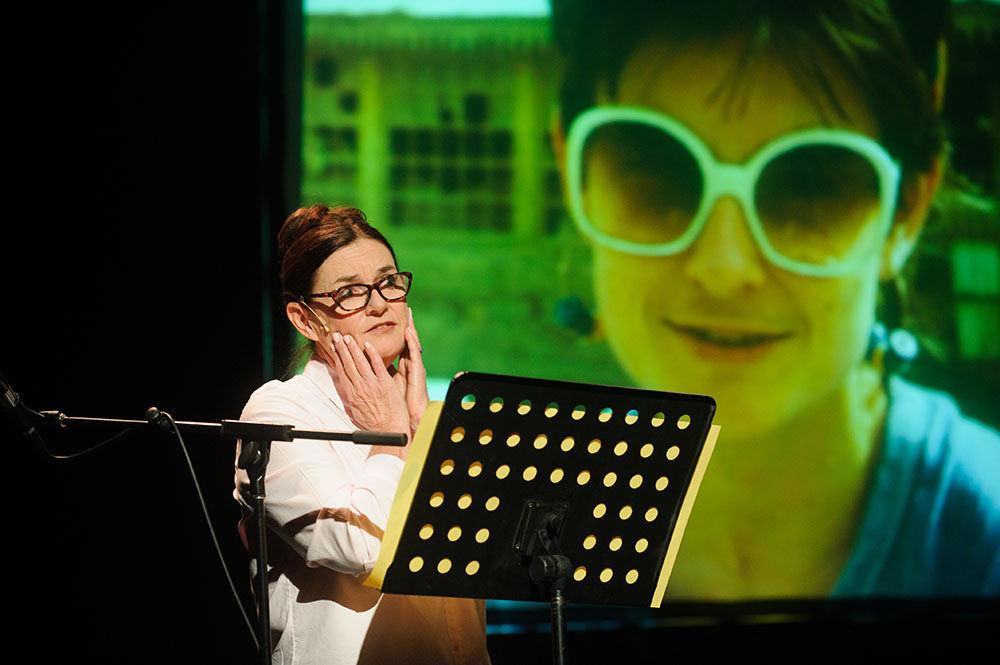 One of Australia's best-loved playwrights, Hannie Rayson, has a deep connection to the Mornington Peninsula, and now comes back to her old stamping ground with her one woman show, Hello, Beautiful!
Rayson talks to Peninsula Essence about her wonderful, not-so-average life as a writer.
How did your connection to the peninsula come about?
The connection is twofold.  My parents lived in Mornington during the last part of my  father's life and the family used to go to Sorrento for holidays when I was a child in the 1960's.
I also got married in Sorrento We had a romantic wedding  as it is such a special place for me. My husband Michael, who loves directing theatre, worked out with me how it should be. We were walking along the beach one day and he said "You should arrive by boat at dusk. Sail around the point, and then walk down the jetty as though walking down the aisle. We'll have  singers and their voices will drift across the glassy water as you make your way towards us. We will wait for you here, on the veranda of the tearooms. Then the warm February sun will sink gently into the sea."
Did that time in Sorrento encourage you to write Hotel Sorrento?
Absolutely. Growing up and holidaying in Sorrento turned out to be the catalyst for my first major work which was Hotel Sorrento. We moved next door to two sisters whose family had settled in 1942 and we became best friends. So I got another sense of Sorrento through them. It is where I learnt to understand about the class divisions in society. I had friends who were clifftop people and friends who were servants, in an upstairs downstairs kind of way.
Did you always want to be a writer?
Not at first. When I went to Melbourne Uni I thought I'd like to be a psychologist.  I had an interest in people's relationships and the human condition that I liked to look into. Then a fork in the road happened and I got into the Victorian College of the Arts as an actress. Actors are interpreters of the written word and I realised that I didn't want to be an interpreter. I wanted to be the source of the quotes. I realised the process of sitting at a typewriter was much more suited to me.
How did you make that transition?
There was a wonderful acting class I did called impulse classes and I never had an impulse. Finally I said I would rather be a writer and my teacher gave me the key to the front room and said ''Go and write a play".  I started at the College of the Arts in 1978 and that beautiful gesture was the catalyst that made me start writing the following year.
What was it like to write Hello Beautiful?
Writing Hello Beautiful was a completely different process. I had spent my life inhabiting other people writing for the theatre and you feel exhausted by it. The book took a year to write which is in the first person. I wrote it in the State Library in the Dome Room.
How do you feel about performing the play onstage?
It's actually a great experience, as if my life has come full circle from my brief acting days to performing in my own show, and sharing everything from a love letter to Melbourne, told through 43 vignettes. I speak directly to the audience about the experience of seeking out extraordinary moments in the everyday.
---
Hello, Beautiful! Is at Cube 37 on Wednesday March 15 at 7.30pm.
Bookings:  9784 1060