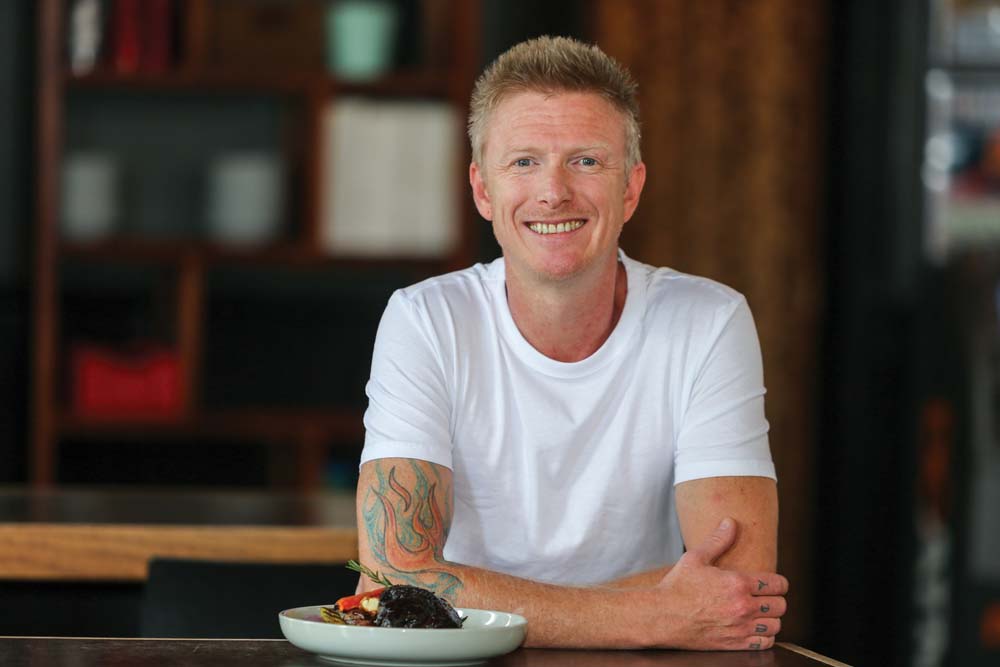 There's a special ambience the moment you walk into God's Kitchen with its rich history and modern venue.
The Mornington restaurant and bar is situated within a heritage listed church which takes you back in time. William Grover built St Andrew's Uniting Church in 1876 and since 1984 the church has been converted to a restaurant. Reverend Caldwell came to Mornington in 1874 and commenced a long tenure with the church and town, eventually becoming one of the most influential citizens in the area.
These days the venue is run by owner Dean McHugh who has hired a local chef to create a full menu to suit all tastes.
Head Chef Justin Pearce has been enjoying cooking for people for over 20 years and still manages to come up with exotic and mouth-watering dishes.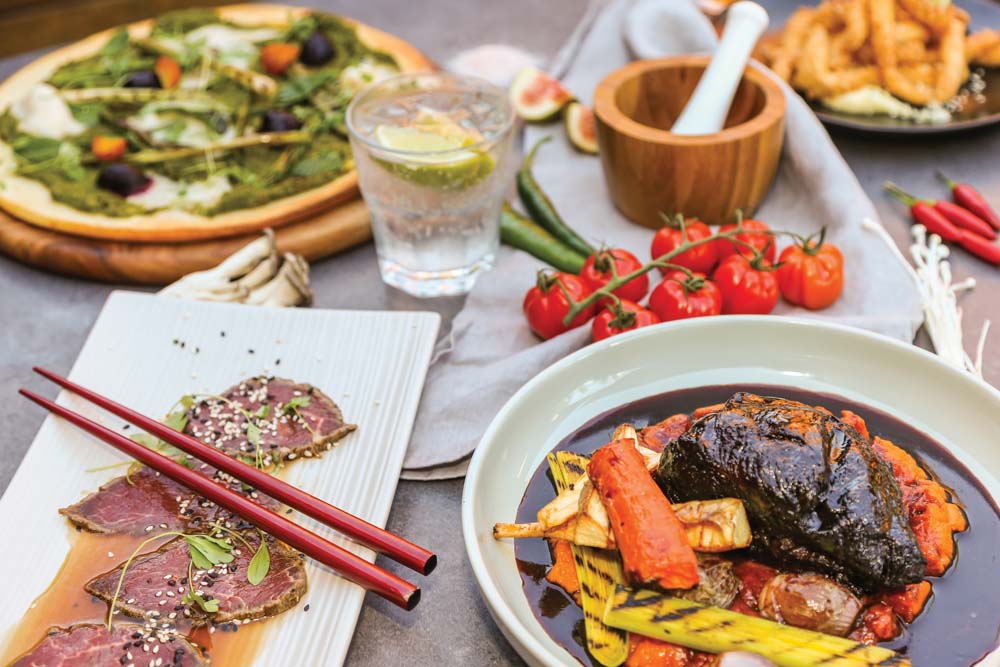 "I have always loved cooking and started out doing my apprenticeship in Mornington," said the chef who has lived on the peninsula for years. "I began learning French style cooking but, over the years, have evolved into Asian style dishes like the Beef Tataki."
While God's Kitchen has always been renowned for its fabulous cocktails, local wines and beers, as well as supporting independent musicians, Dean and Justin are making sure the food is one of its highlights.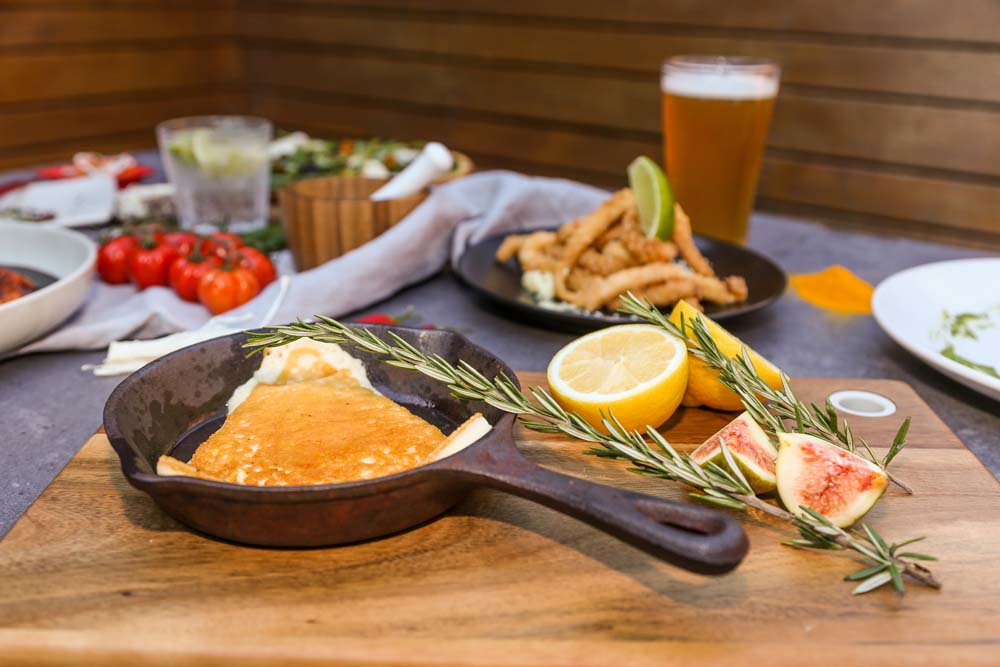 "We are in the process of creating an even better menu and have specials each week," said Justin. "We have a huge variety of share plates and tapas for those wanting a nibble of different tastes with a glass of wine but we also have a full menu with steaks and seafood for those wanting to dine on something more substantial in the atrium for example."
The truly diverse menu offers everything from tapas, a la carte, gourmet pizza and the best steak in Mornington, and the cocktail and wine list is to die for.
"We have something for everyone here, with vegan and vegetarian dishes, catering for coeliacs, and great seafood," said Justin. "The venue has been known for its drinks and music and we are determined to place equal focus on our food."
In the process of evolving the menu, God's Kitchen will have more tapas, and share plates, and hearty dishes for winter like the famous Beef Cheeks.
Recipe
God's Heavenly Beef Cheeks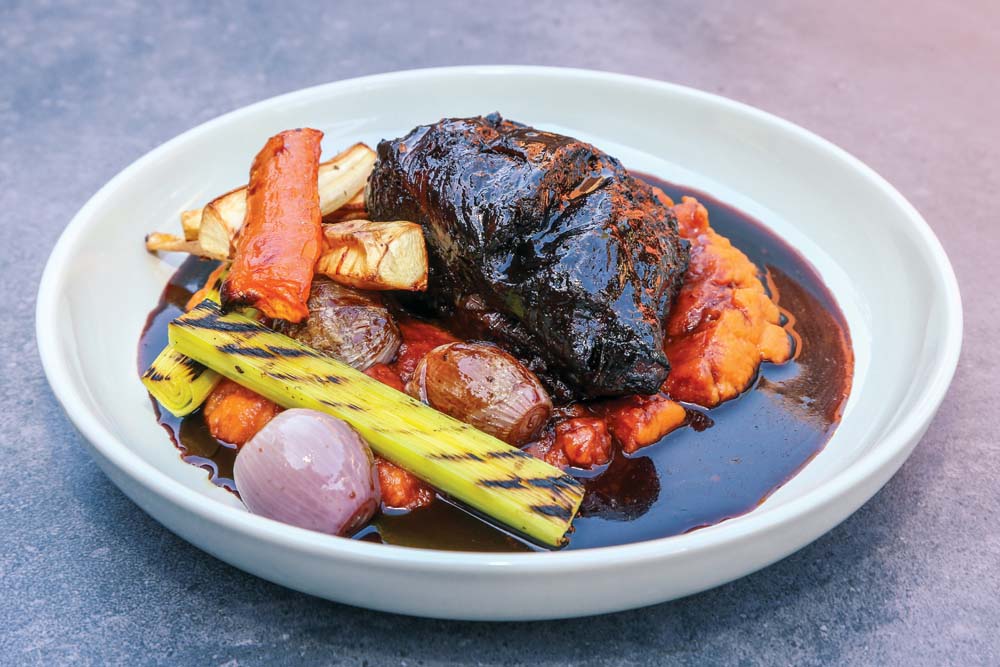 INGREDIENTS:
Beef Cheeks
Red Wine
Port
Thyme
Brown Sugar
Salt and Pepper
Oil
Sweet Potato
Root Vegetables
METHOD:
Season the beef cheeks with salt and pepper. Heat a heavy medium casserole pot or dutch oven over medium-high heat. Add a dash of oil and then the beef cheeks and cook for about 10 minutes, or until brown on all sides. Remove the beef cheeks from the pot.
Add the wine, port and thyme to the casserole pot or Dutch oven, cover with a lid and bring to the boil and then reduce to a medium heat. Add back the beef cheeks and simmer for approximately 3 to 4 hours or until cheeks are really tender.
Remove cheeks from liquid, add brown sugar and reduce until sauce has a thick consistency.
SERVING SUGGESTION:
Serve on a bed of sweet potato mash and roasted root vegetables, with the sauce poured over the top.
---
God's Kitchen is at 53 Barkly Street, Mornington.
Phone 5976 8666