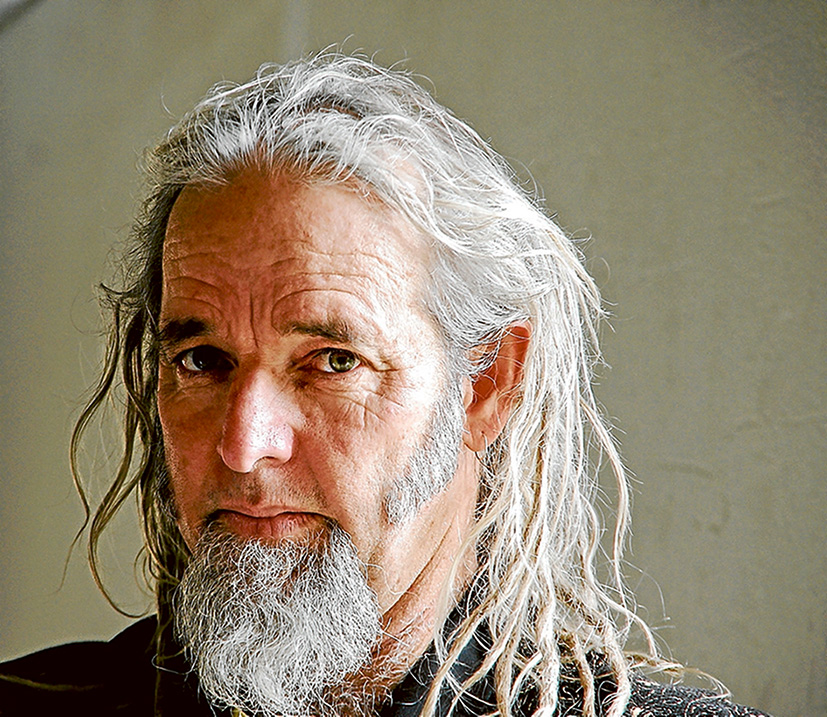 By Melissa Walsh
It was a Kodak instamatic camera given to eight year old Daryl Gordon that ignited a passion for photography lasting more than four decades. Now the Mornington Peninsula photographer's love for portraiture has culminated in an exhibition of his work at the Mornington Peninsula Regional Gallery.
The exhibition entitled Peninsula People is the result of more than a decade's work photographing people from 2003-2015, and it is the first time this selection of portraits has been displayed on the peninsula.
"The series began when I was meeting and photographing people for the local newspaper. I suddenly had access to people like Dame Elisabeth Murdoch and realised what a great thing it would be to document photos of interesting peninsula people for history's  sake," said Gordon, who works in the documentary, editorial-style
of photography, capturing a moment in time with a person in their own setting.
"Most of the time I like to photograph people in their own familiar environment. Choosing who to photograph comes from an initial gut feeling and inspiration to understand more about the person," said Gordon. "I did have the intention of it being a project but it was fellow photographer, Yanni, who said I need to get it out there. I approached the gallery and now the project is being exhibited there. The response has been very positive."
Like a portrait painter, Gordon draws out the personality of his sitter, after spending a little time with them and getting to know their personality. The exhibition of 24 pieces includes Gus and Lou, local music legends in Balnarring, musician James Reyne with his guitar, local kindergarten teacher Karen Anderson, Dame Elisabeth Murdoch, and journalist Mike Morris to name a few.
"The exhibition means a lot to me. It's sort of a vindication of my portraiture work that I have done and what I continue to do. The works that I have selected and exhibited as a group will hopefully show the effects of the passage of time over all of us and the varied yet common links through all of us, our commonality as human beings," said Gordon. "The common denominator throughout the whole series was to show the public a private side of the subject. Most people have a public persona and I guess I was trying to show a little more of the private persona."
For Gordon, it was important that direction for the subjects were kept to a minimum. However, there was one thing he did insist on.
"It was very important that the subject made contact with the viewer so I insisted they look down the lens and into the camera.  For me it's a more powerful image that way," said Gordon. "It is that way I can capture the character of the person, and it's a privilege to be in that space and get in touch with their essence."
Forever the artist, Gordon says this project is a work in process, as there will always be fascinating people to photograph.
"I will continue working on it. Now I get leads from the subjects I shoot and ask them if they know anyone else who would like to have their portraits done for this project. Like the roots of a tree you never quite know where it will take you."
Daryl Gordon has been running a successful family photography business, Daryl Gordon Photography, on the peninsula for many years, doing commissions for family portraits as well as his many artistic pursuits.
The remainder of images from the Peninsula People project can be viewed on the website www.darylgordonphotography.com.au
Phone Daryl Gordon on 0412 131 492.