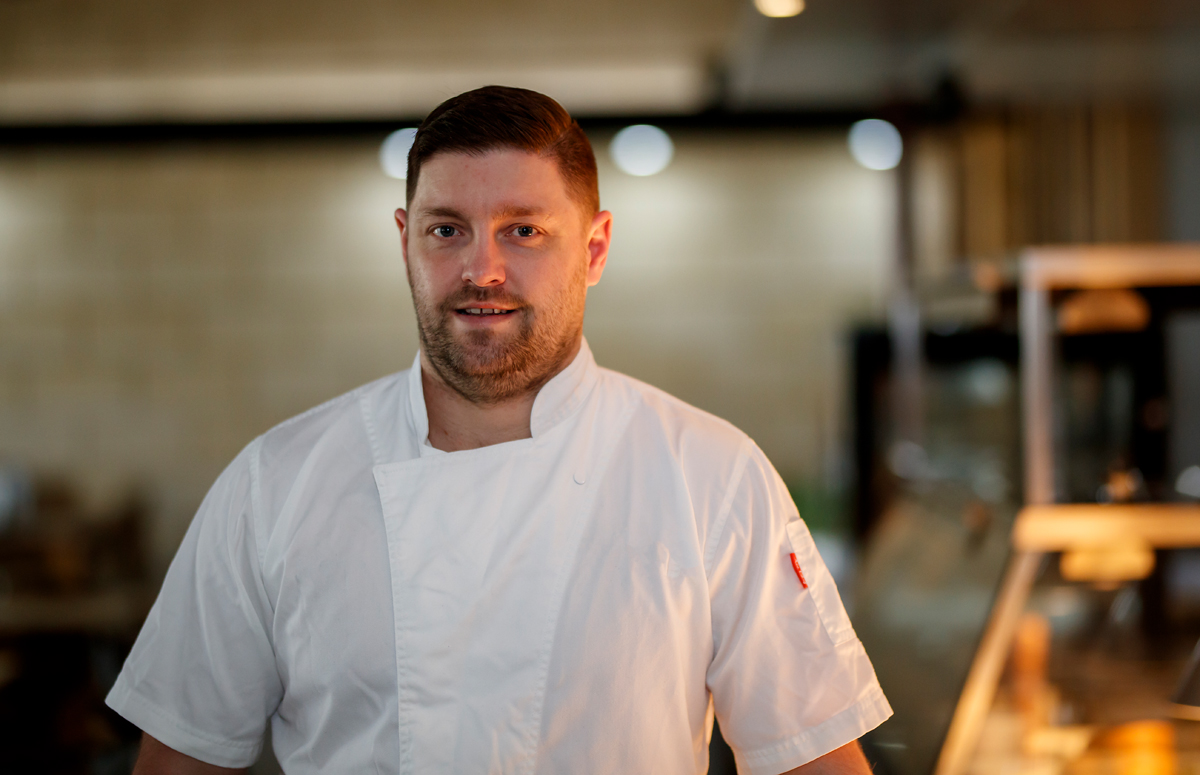 By Andrea Louise Thomas Photos Yanni
Executive chef at Deoro by the Bay, Rob Stenson, loves making seafood sing. His first job was at his local fish and chip shop and now he's back at the water's edge. It's not just his seafood that's superb, all of his dishes are delicious. Owners Steve and Elisha Danielsen say, "Rob's big bold flavours will blow diners away!"
Rob has always been interested in the creative side of cooking, discovering flavours, dissecting recipes and building new dishes from scratch. "I love how one small idea can end up being one of the most popular items on the menu," Rob says. He enjoys the trial and error process and bouncing ideas off the other chefs on his team.
Rob started his chef's apprenticeship through Rosebud Chisolm at The Baths in Sorrento capitalizing on local fresh seafood. It was trial by fire as they often served 700 plates per day. He moved away from the sea onto the links, Peppers Moonah Links that is. There he learned a la carte fine dining and catering for large conferences and events.
Traditional French fare was next at Bistro Maison in Mount Eliza. Then, when his eldest daughter was born, it was a real juggling act as he worked at one of the busiest RSLs in Victoria – Frankston RSL in a large rapid-fire team serving up 850 meals a day!
Luckily, Rob says, "I enjoy the fast pace of hospitality and commercial kitchens, the 'organised chaos', the dance of everyone working together to create the best possible customer experience – a night when memories are made."
Rob moved on to Beach 182 in Frankston starting as sous chef then advancing to head chef dishing up delicious Mediterranean food and tasty wood fired pizzas. Rob was instrumental in growing the menu and the business. It was a roaring success capped off each week with Sunday live music in the beer garden which was hugely popular with locals.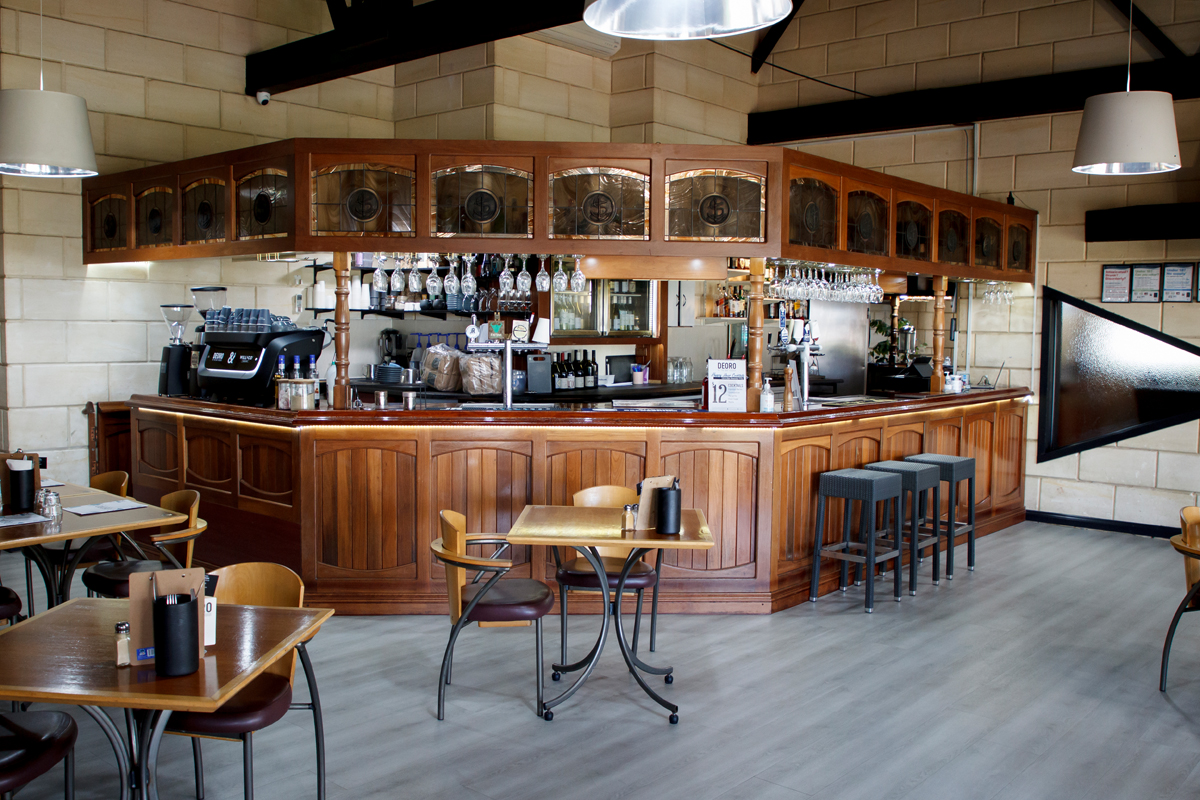 Continuing his professional growth, he moved to Barclays Café in Heathmont as head chef in charge of the all-day breakfast and lunch menu. He loved that style of cooking so he applied to Deoro in Clyde where Steve and Elisha had mastered this menu style to much acclaim. In fact, they won Best Café in Casey in 2021.
In just over three years, Rob, Steve and Elisha had built such a success, they decided to open another restaurant, Deoro by the Bay, in Hastings where Rob is a busy, happy executive chef in an open kitchen where cooking is also an entertainment. Rob sources largely local ingredients and crafts them into something special like his popular crispy pork belly with an Asian twist. His menu is seafood heavy, but diverse with something for everyone.
Rob takes pride and pleasure in mentoring new chefs. As executive chef at both Deoro restaurants, he has ample opportunity to share his skills, experience and passion and he loves it. Deoro is all about love – love of people, love of food, love of place.
If it weren't for a great love story, Deoro wouldn't exist. Steve and Elisha, met in Sydney at an actors' meet and greet. On their first date at Sydney's Opera Bar romance blossomed. Five years later, on stage, in the Cinderella Ballroom at Shanghai Disneyland, when for the first time both were singing in the same show, Steve sprung his surprise proposal in true fairytale fashion.
So, when it comes to planning romance, this couple knows a thing or two. Events and weddings are Elisha's specialty. The Marina View Room is perfect for a dream wedding on any budget. Imagine golden sunlight streaming through as the couple takes their vows set against the glistening bay with yachts swaying gently in the breeze. Magic. Elisha can manage your entire event or work in with your plans.
Deoro, nestled inside the picturesque Hastings marina, brings passionate Modern Australian cuisine to the table in style. Whether dining in the restaurant, hanging out in the lounge bar, having a cold one in the beer garden, listening to live music while sipping cocktails or throwing a big event, you'll feel welcomed and personally catered to. Good as gold!