By Danielle Collis  Photos Supplied
You might remember Nikki Osborne from the famous hit TV show Quizmania or from her more recent appearance on I'm a Celebrity Get Me Out of Here!
Based on the Mornington Peninsula, Osborne opens up on her career, lockdown, social media and what's next for her.
A trained actor, comedian, writer and mother, Nikki has created a name for herself in one of the hardest industries to crack. She's known for her edgy stand up comedy, pushing the boundaries on taboo topics. Her career highlights have seen her invited to perform two years in a row at the Sydney Opera House in Just For Laughs [Sydney's annual comedy festival]. Nikki says that was certainly a career highlight, as she believes she was a novice comedian and then nine months later her management offered her the Opera House gig, her response was "Where do we go after that, Buckingham Palace?" So the bar was set high, very early. But her career only went up from there. In 2020, Nikki was also invited to participate in I'm a Celebrity Get Me Out of Here. She says, "I learnt I'm not very interesting when I'm hungry. It doesn't matter how mentally strong you are, when you're hungry, you're weak." But Nikki says being invited to appear on the show was "a great nod of acknowledgment."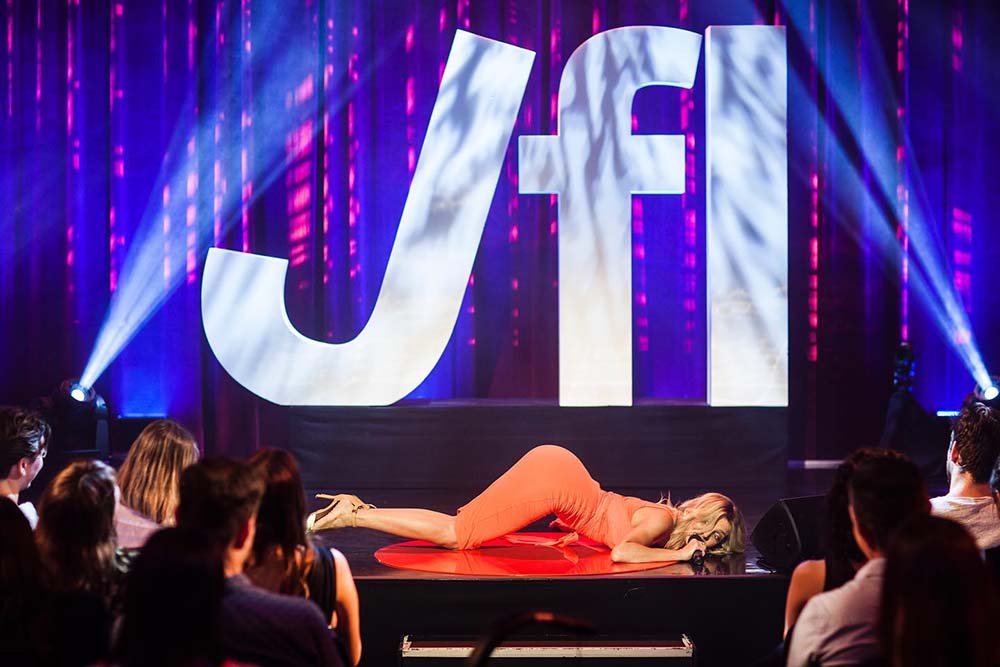 But her favourite gig has been the drunk narrator in Channel Ten's new show, Drunk History.
But that's not it for Osborne. She has starred in shows such as Paul Hogan Story, How to Stay Married, The Mystery of Natalie Wood and Kinne. She's a regular on the comedy circle, taking part in: Show Me the Movie, Cram, Celebrity Name Game, Hughesy We Have a Problem and known for her stand up comedy show "Bad Barbie".
What separates Nikki is her quick wit; she writes all her own material or even ad-libs. She says the best part of being a comedian is that she can be in charge. "I write it. I do it. If it sucks it's on me but if it's great, it's on me. Oh and there's no uniform, no rules and a bar tab is usually part of your contract. What a wonderful business to be in," she says.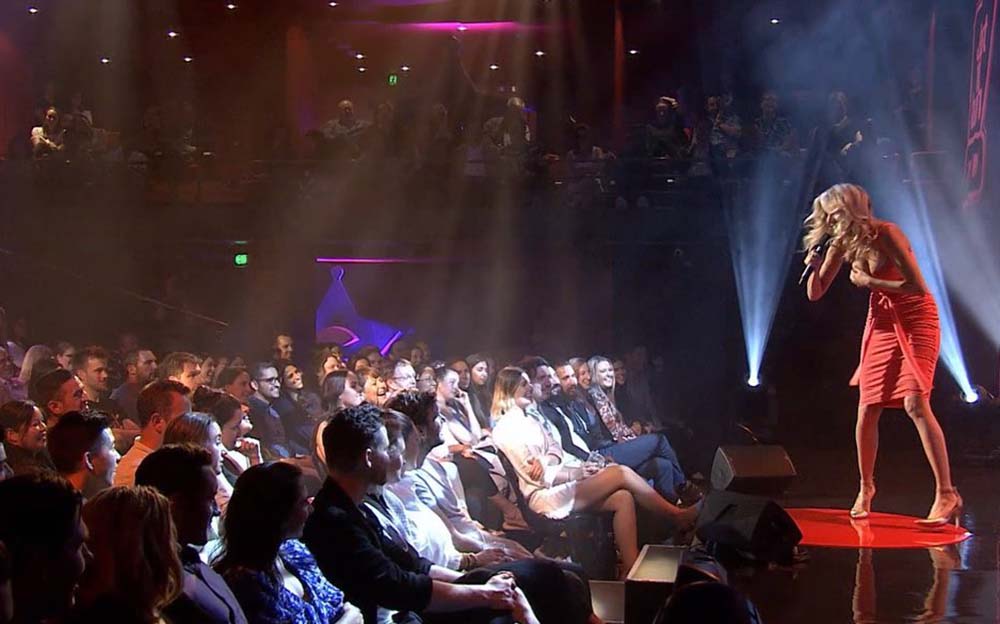 During our conversation, Nikki let us in on a secret: an exciting new show she's been working on called Just For Laughs – Uncut, airing soon on Channel Ten. The show is about the naughtiest comedy clips that never made it to air. "I think after Coronavirus, after a pandemic, we can kind of laugh at other stuff now," she says.
When it came to homeschooling during lockdown, like other mothers, Nikki says it was a challenge.
"I'm the fun one so arguing with my kids about phonemes has been unpleasant. Let's just say we've had a lot of excursions and pupil free days," she says. Nikki says "No mother is perfect and if she is then unfriend her. Mothers can have it all, they just need more coffee and Scotch."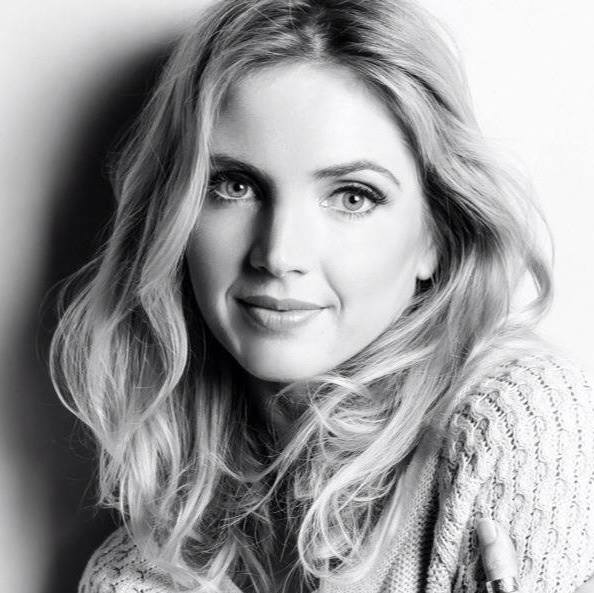 During lockdown, Nikki took to social media to keep her 36,000 followers amused with funny skits, dancing videos and a new alter-ego which went viral called 'Bush Barbie'. "The character has found her own feet," she says. Nikki says people from across the world have been booking her to do 'shoutouts' for their friends as 'Bush Barbie'. "I found that really interesting." So Nikki applied for a small grant to produce a pilot about 'Bush Barbie vs The World' and to her surprise it was approved. She says "'Bush Barbie' optimises the Aussie battler voice, good Aussie common sense."
The pilot will be about 'Bush Barbie' running for Prime Minister. The idea came while Nikki was running along the McCrae foreshore and someone yelled out "Bush Barbie for Prime Minister." Nikki will be roaming the Mornington Peninsula to ask locals what she thinks about her new campaign. "Who knows 'Bush Barbie' may be Mornington Peninsula's new Mayor," she says. "It's going to be silly and it's going to be funny."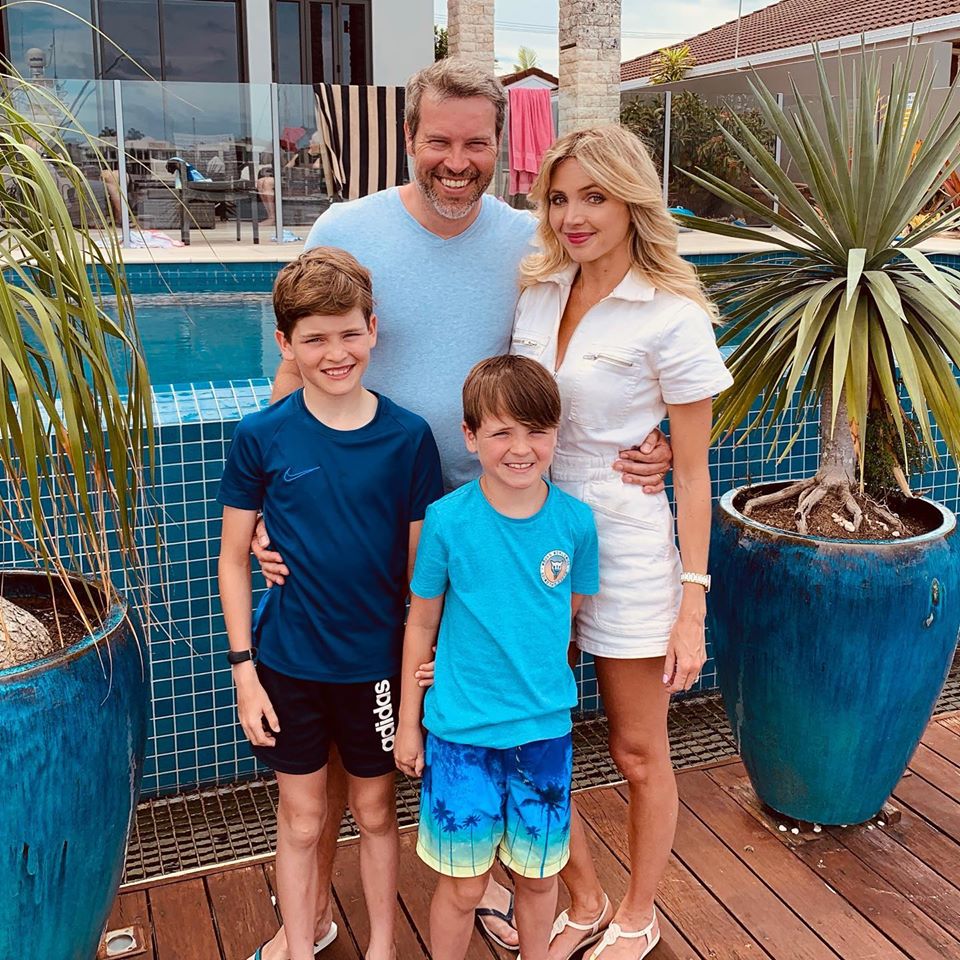 Nikki says it's important to keep creating social media content because it keeps her mind sharp and ready for live performances. "I keep making stuff to make sure my brain doesn't turn into an unfit muscle; you have to keep your brain sharp," she says. Nikki also explained that creating content across her social media helps build an audience: "You need an audience so you have people who want to come to your live shows." Nikki takes pride in what she posts: "If it's not funny, kind or fascinating, don't post it." Nikki has also been promoting local businesses through her social media [free of charge] to help them during this tough time.
Nikki says lockdown was a great opportunity to bond with her children and husband. "Isolation has been a great opportunity for me and my husband to bond over what he loves doing: gardening," she says. "As I had absolutely no other place to go I was forced to help him and I actually enjoyed it, I've been caught saying "Check out my plants"." Nikki is looking forward to eased restrictions, filming her upcoming 'Bush Barbie' pilot, and the airing of her new show.
---