By Ilma Hackett – Balnarring & District Historical Society
All five of Mary Huntley's daughters grew to be accomplished young women.
Mary came to live in the Red Hill-North Merricks area after the death of her husband, John Huntley, in 1887. She brought her family to 'Hillside', an orchard that her husband had inherited from his father just three years before his own death from cancer.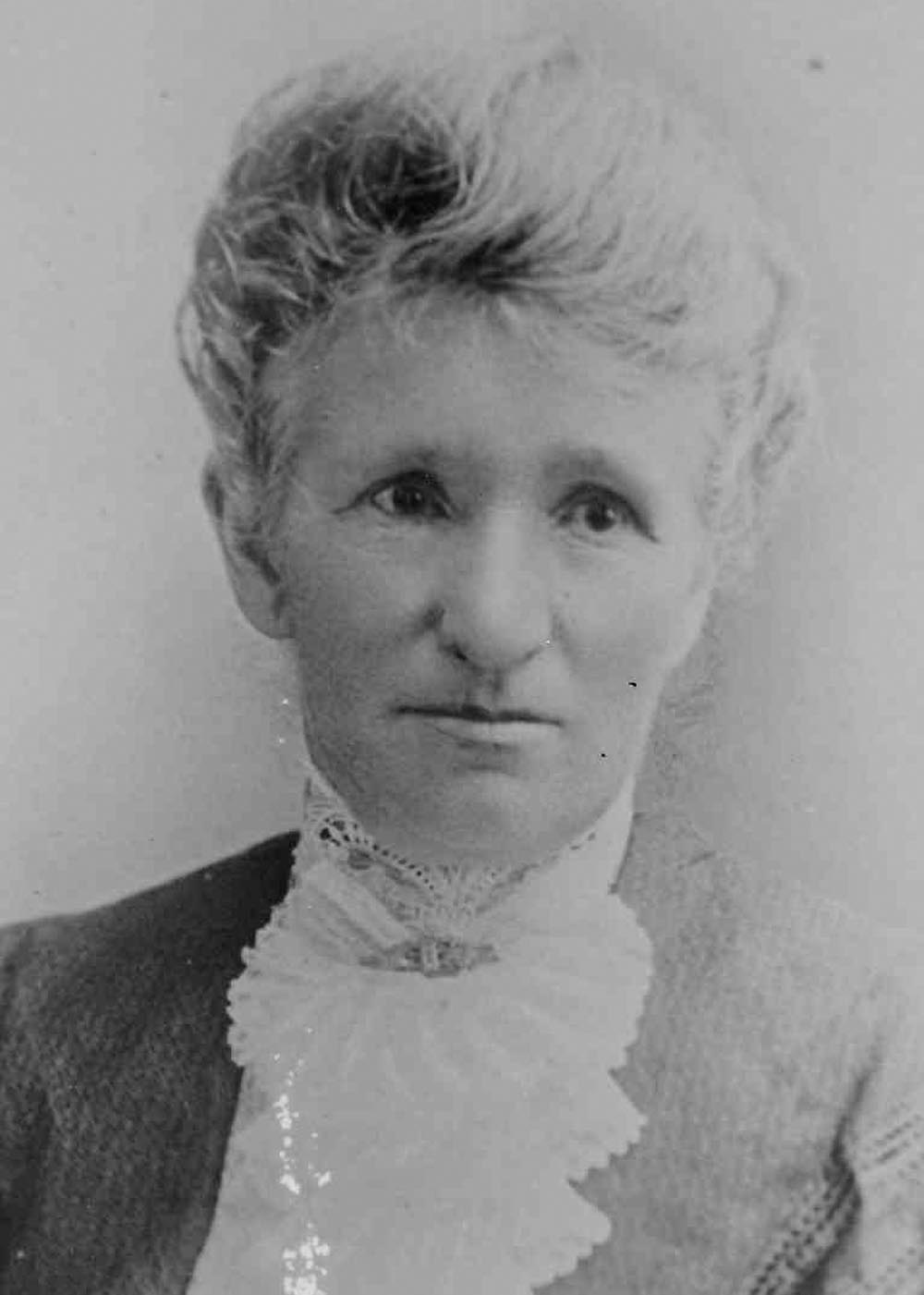 The Background Story
Her husband's father, John Huntley Sr. had migrated to the colony of N.S.W. from Kent in the U.K. with his brother in 1835. He then came to the Port Phillip District where he bought land at Brighton and established a farm. His market garden, 'Kentish Gardens', at Brighton, where he grew fruit trees, became something of a show piece and he narrowly missed being awarded the Silver Cup at the Brighton Horticulturalist Society show in 1875. By then his 10-acre orchard lot had been established for thirty years and he was growing a variety of Pippin apples as well as apricots, plums and pears. John Sr. was also a member of the Brighton Council and one of his daughters, Elizabeth, married Thomas Bent, a fellow councillor.
When land sales opened up the Mornington Peninsula, John Sr. selected two lots, totalling just over 200 acres, in the Red Hill–Merricks North area, prime orchard country, where he established an orchard. He died in 1884 a few months after he was hit by a train at a railway crossing in Brighton. His eldest son inherited the peninsula property. John Huntley Jr. was not a man of the land like his father but a boot-maker by trade and the orchard on the Peninsula was leased. Then, just three years later, he too, died.
A New Start
John Huntley's widow then came to live at 'Hillside', bringing her children with her. There were seven Huntley children in all: five daughters and two sons. They were Annie, Mabel, Louise, Laura, Jack and Perce, and youngest daughter Evelyn, better known as Lin. The thirteen-acre orchard that had been established at 'Hillside' did well. Cherries and plums were the main fruits grown but apples, strawberries and raspberries were also grown.
In July, 1900 Mary remarried when she and Jack Shand wed. Jack (who was sometimes called Peter) was one of the Shand family who owned the sawmills at Red Hill. He was a big man, known for his incredible strength and his natural genius with mechanical and mathematical things. He was a practical problem solver. With his brother Alex, Jack did contract work around the district. The year following his wedding he bought 'Kent Orchard'. After a fire destroyed 'Hillside', the combined family moved into the house at 'Kent Orchard' to live. Later Jack established 'Kentucky', another orchard in Merricks North. Mary's sons grew up to become orchardists. Her daughters went their various ways. Each of the girls displayed a special talent in the arts, either drawing and painting, or music. When they were old enough each of them left home, either to marry or to seek fame and fortune in a wider world.
The Popular Pianiste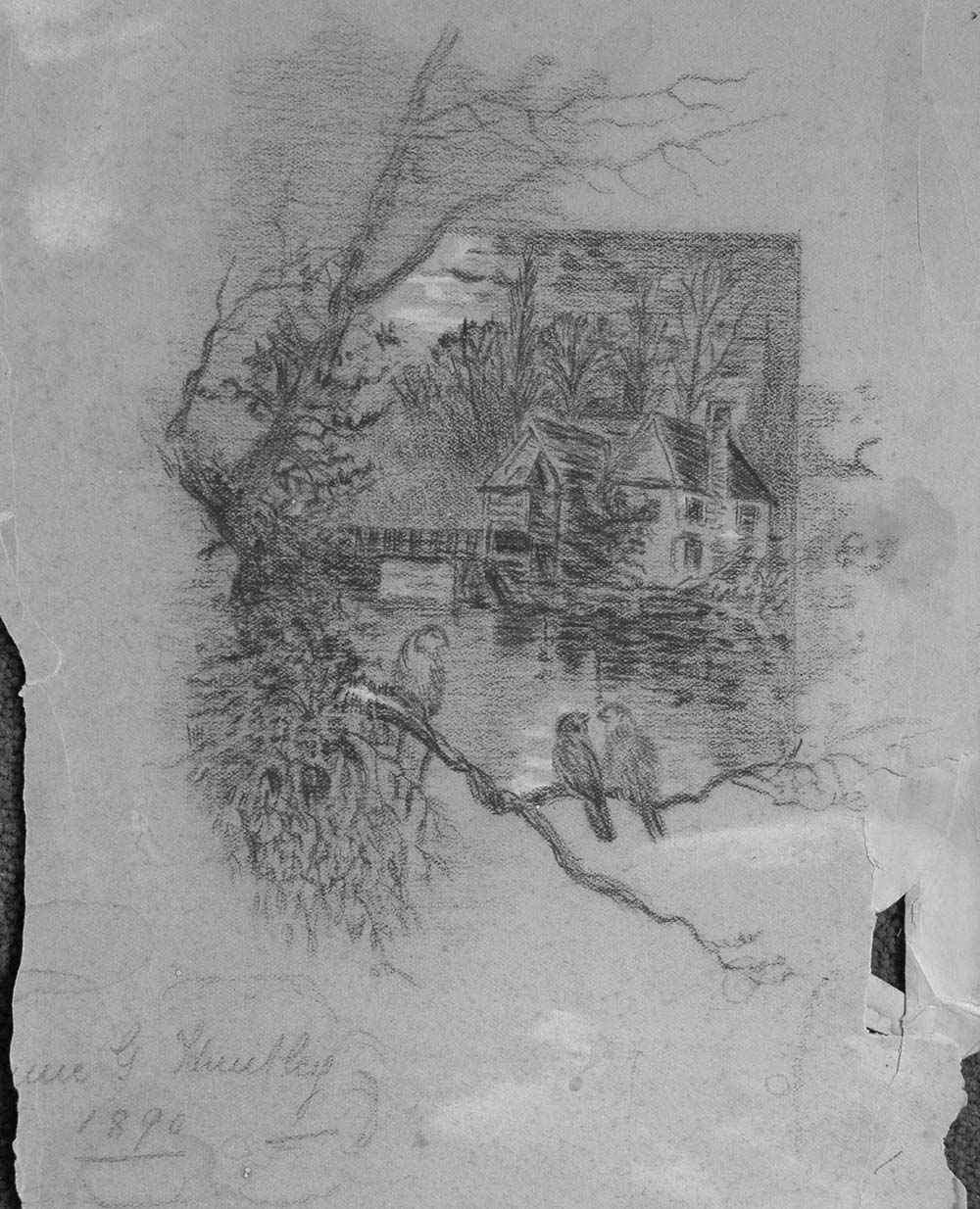 The eldest of the Huntley children, Annie, was born c.1880. She showed a gift for drawing and painting at an early age. One of her sketches, drawn when she was eleven, is a detailed study in pencil of building framed by tree branches on which sit three small birds. There are still two other examples of her work, both landscapes in water colour of local scenes. One is a picture of the old log cabin that stood on Huntley land. This was originally owned by a Captain Smith.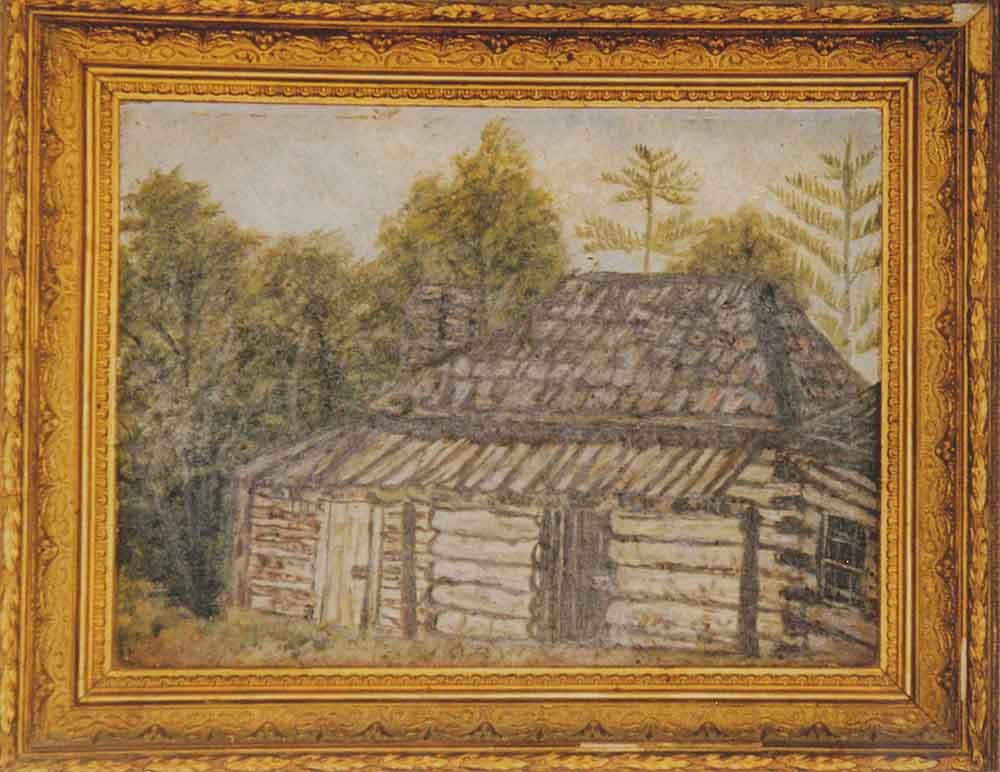 The second painting is a view from the Main Ridge area looking across to Port Phillip Bay. However Annie's first love was music. She was a skilled pianist and she left home when she was 17 years old to follow her dreams. Annie first performed in public when she was 14 or 15 playing at the popular People's Promenade Concert in Melbourne. Such concerts had been popularised in London's Cremorne Gardens. They were outdoor entertainments where those who attended strolled around the gardens while listening to singers or classical music being played. Annie appeared both as an accompanist and as a solo pianist and was described in the Argus newspaper as an "effective pianiste". She decided to further her experience by going to Perth. Family legend has it that she travelled overland to Western Australia, taking her piano with her. She went in stages and gave music lessons wherever she stopped. In this manner she paid her way west.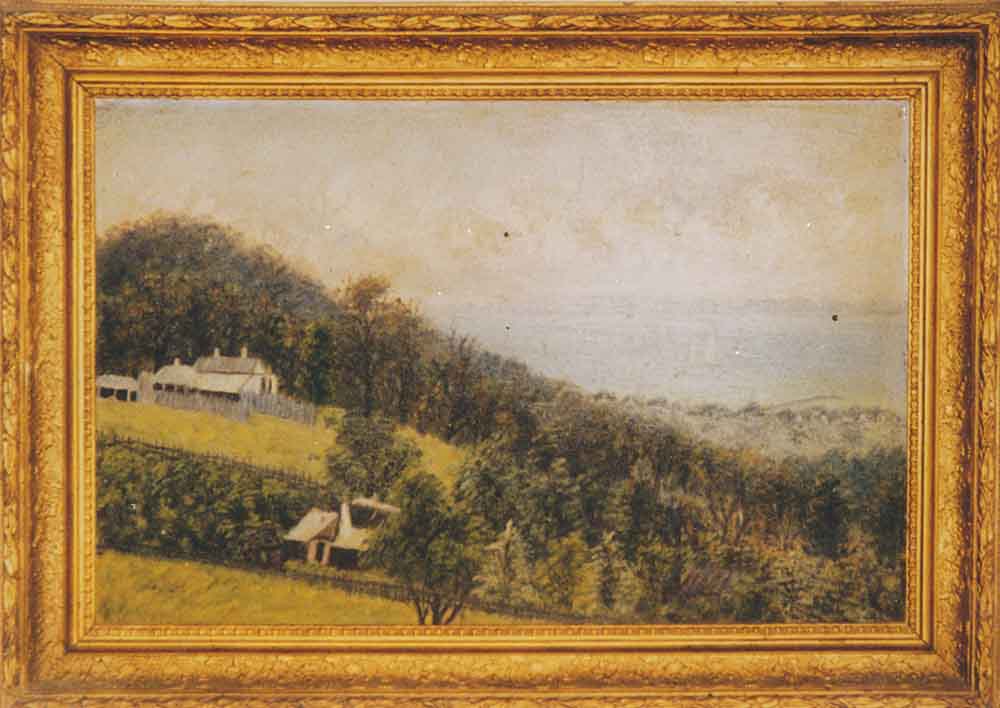 Throughout 1897 she appeared regularly in a number of concerts. She appeared at the hall in the Osborne Hotel and also at the Cremorne entertainment centre. This was a hotel that had been converted to an entertainment centre with an indoor hall but also an outdoor area where concerts could be given in the open air in the London fashion. Annie was a popular pianist "giving every satisfaction" and it was written that she contributed in no small measure to the success of Cremorne. One review made mention of the fact that she was the niece of Thomas Bent, ex-minister for transport in Victoria. In 1898 her engagement was announced to Mr J. C. Hearman. The wedding didn't go ahead and Annie didn't return to Victoria but sailed for Europe. In 1899 news was received from London that Miss Annie Huntley, late of Perth and niece of Mr Thomas Bent, was "making splendid progress as a pianist. It is predicted she will be a great success." However her musical career petered out after she met and married a Spanish count, Alfonso De Aguilar. She was well-known in European society as a lady of culture and intellect. Her husband drove fast cars and was unfortunately killed during a car race. Annie retreated to her home in London where she died in 1956 at the age of seventy-six.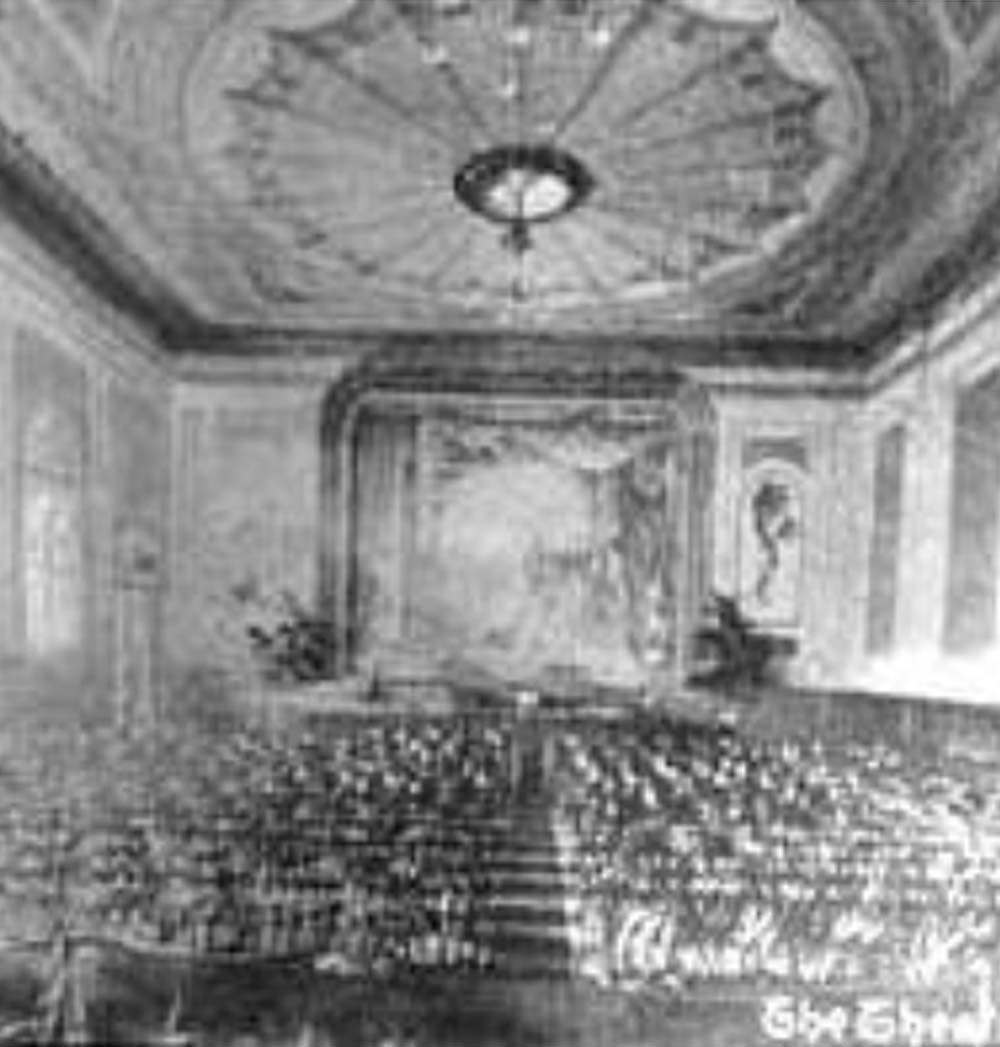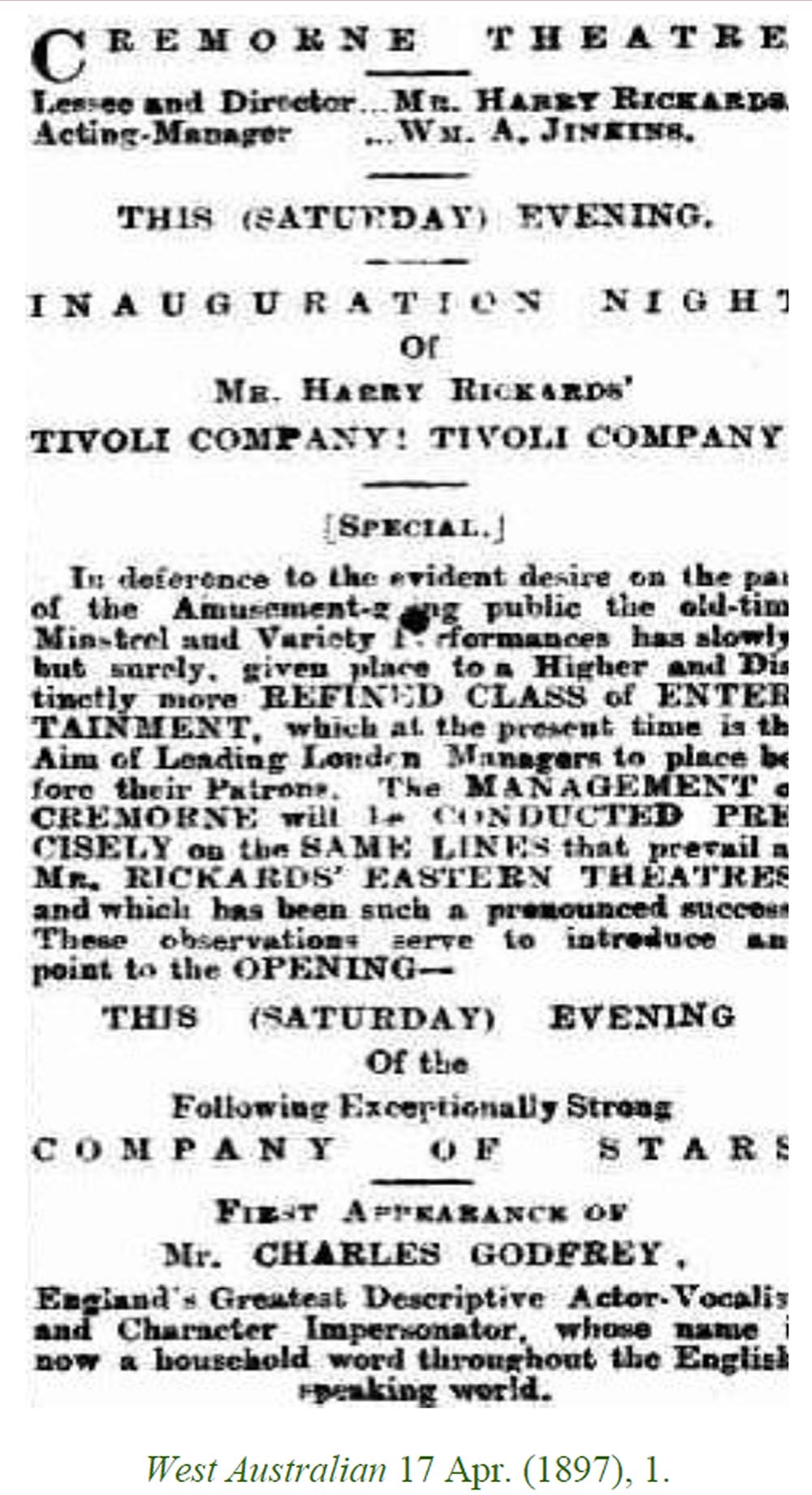 A Friend of the First Lady
Second daughter, Mabel was known to the other members of her family as 'Sis'. She followed the example of her older sister and also left Australia to travel overseas. She found work as an 'au pair', helping well-to-do families with domestic work and child-minding, gaining experience and seeing the world as she went. After spending time in Europe she travelled to the U.S.A. where she set down roots. In Washington D.C. she worked as a journalist. This brought her in contact with a number of prominent people. Among them was Eleanor Roosevelt, America's First Lady. Mabel treasured a diamond pin that had been given to her by Mrs Roosevelt as a token of friendship. Mabel did not return to Australia and died in America. She did not marry. (The diamond pin was subsequently passed down to Mabel's nephew, Bill.)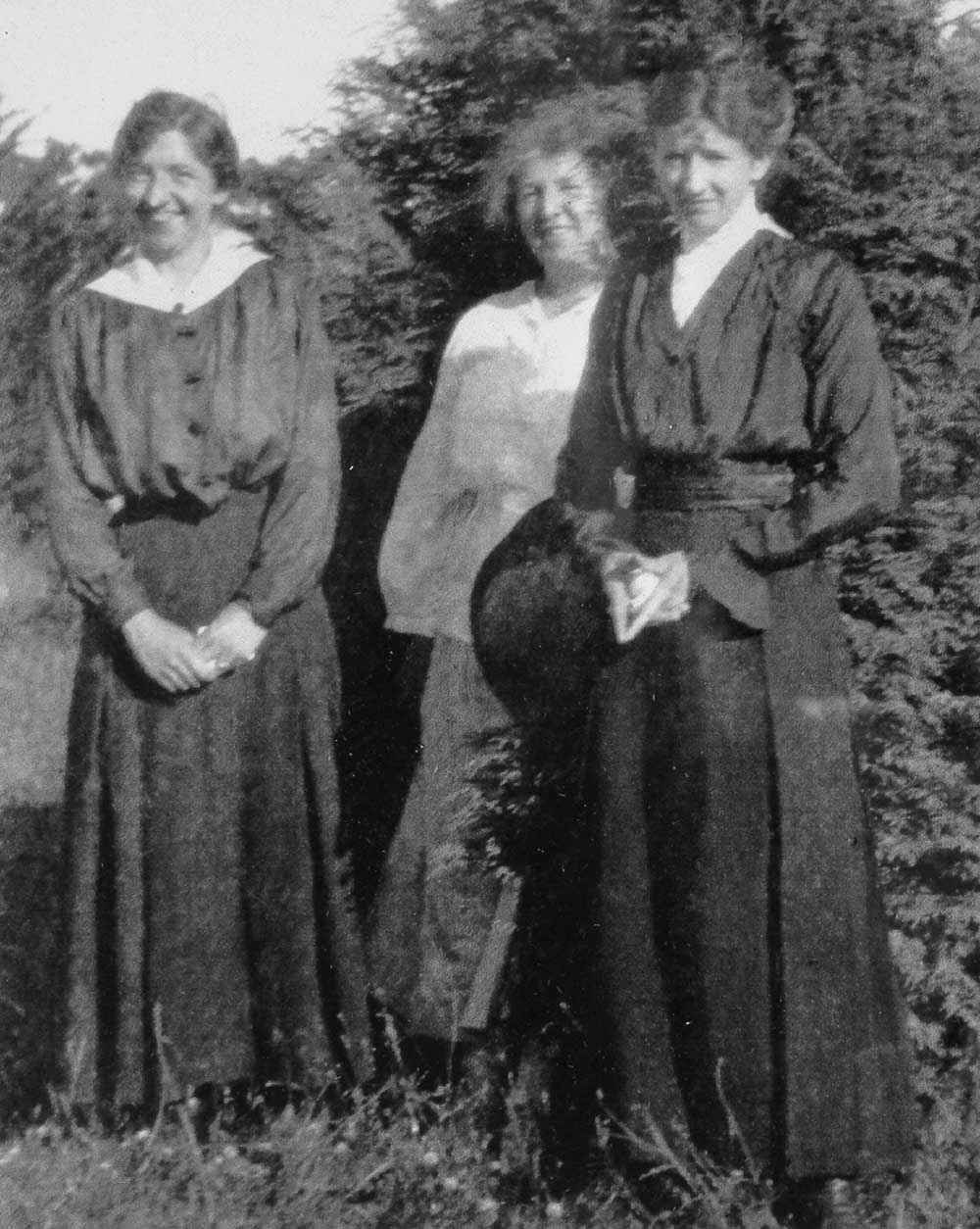 The one who stayed home
Louise was another sister who liked to paint and sketch. Her life was more conventional than that of her two older sisters. She married a local man, becoming the wife of David Mairs Jr. The Mairs family was a prominent one in the Balnarring-Bittern area, owners of the extensive sheep grazing property, 'Campsie'. David's father, also David, had been an early settler in the Bittern parish. An Irishman, he had gradually bought up land adjoining his original selection until he owned about 4,000 acres. 'Campsie' extended from Hann's Inlet to what is now known as Somers. After his death in 1902 the property was divided between his three surviving sons. Son, David was clever and well educated but had turned his back on becoming a doctor, as his father had hoped, to work the farm with his brother, William.
The two had bought out another brother who had no interest in the land. When David and Louise married a new home for them was built on the property. Louise became the mother of three children, a son (David) and two daughters (Mary Louise and Truda).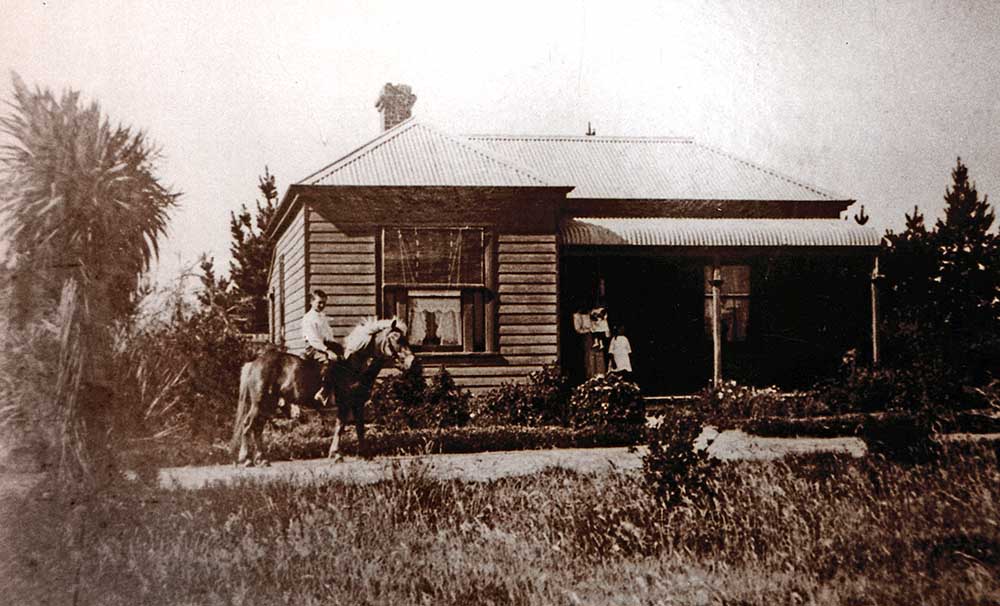 The two brothers were not as good farmers or businessmen as their father had been and the property became run down although they continued to shear about 2,000 sheep. In 1911 one thousand acres was acquired by the Navy to establish the Flinders Naval Depot and sections of the remainder of the property were gradually subdivided for sale. By 1923 the Mairs had sold off the remainder of their land and bought two properties north of Melbourne, in Kilmore and Lancefield. It is said that David was fond of his drink and fond of playing cards. During one such session, he put up one of his properties as his stake – and lost it.
Companion to an African Princess
Fourth daughter, Laura, was another talented painter but apparently shone in other areas as well. The Mornington Standard reported that in 1900 at the first match of the Red Hill Rifle Club she had performed the opening ceremony and fired the first shot. A neat bull's eye! For the remainder of the day she and Miss Oswin 'dispensed refreshments' from a marquee until it was time for her to present the trophy to the contest's winner. Her step-father, Jack Shand was captain of the club. As a young woman she was caught up at home looking after her mother as Mary aged, but after Mary's death she, too, went to Europe to study painting. Her life there was far from ordinary. For a period she acted as a companion to the daughter of an African tribal king while that young lady was staying in Europe. Later she moved to Scotland, the traditional home of the Huntley family. Laura did not return to Australia but died in Edinburgh from a brain tumour. She remained a single lady.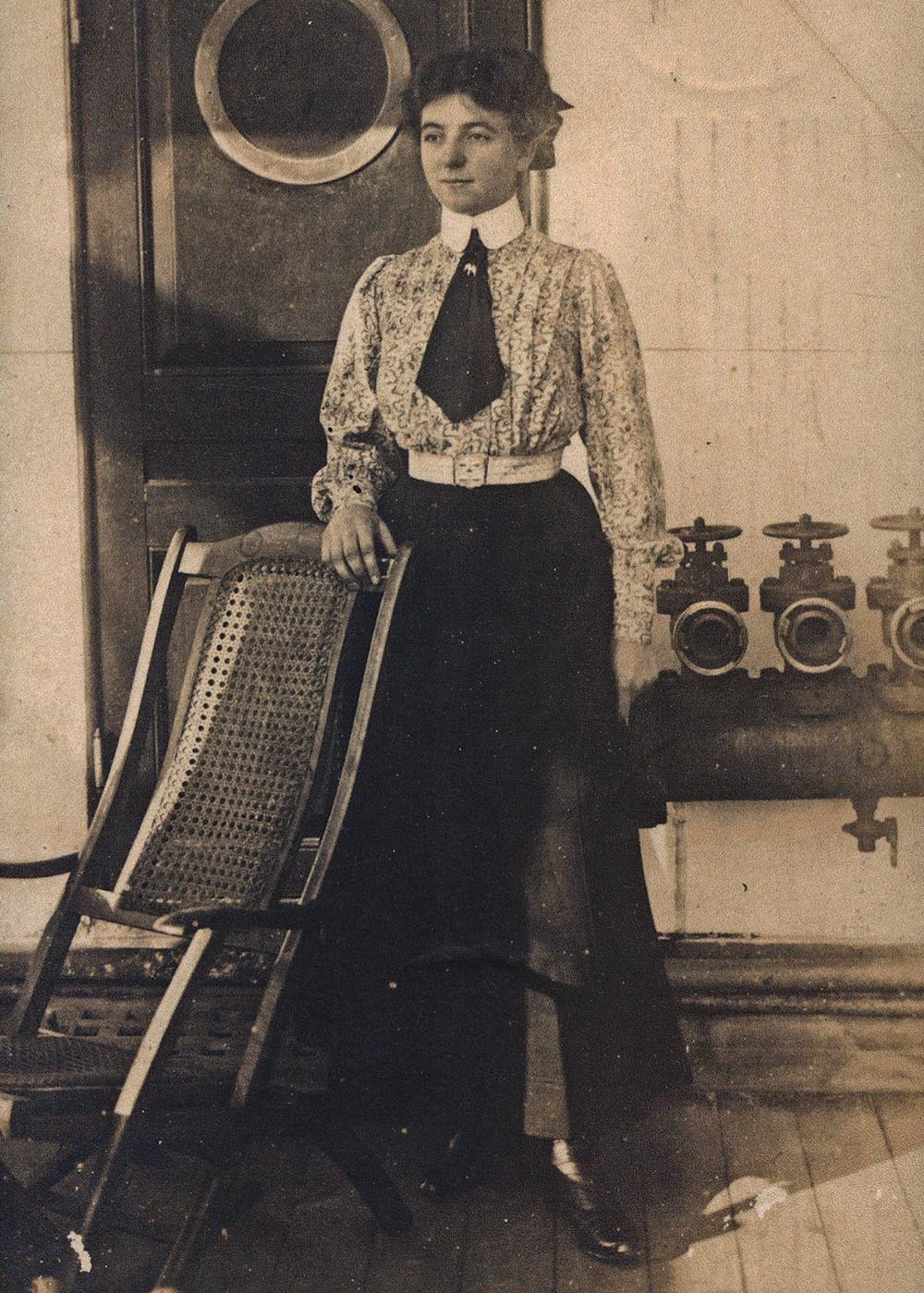 From Berlin back to Balnarring
Evelyn (called 'Lin') was musically gifted and, like her oldest sister, a talented pianist. She went to Europe pre-World Two to further her studies. Her photograph was taken aboard the ship that took her to Germany and this she had turned into a postcard. In 1908 she wrote on the reverse side of a photo-postcard telling how she was getting to like Berlin and was hoping very soon to be able to speak the language. With an eye for beauty she comments on the shade of green of the beautiful horse chestnut trees near her residence. In Germany she became well known as a concert pianist. Lin returned in 1912 to marry local man, Phillip Vansuylen. Both his parents were from families who had pioneered the Balnarring district and Phil was the second of a large family. He was a jack-of all trades. At times he worked for his father as a bullock driver, he was also a woodchopper and when the Naval Base opened he worked there as an assistant plumber. After their marriage Phil and Lin lived on their farm, 'Baltara', in Bittern where they kept a small orchard as well as milking cows. Later Phil ran sheep.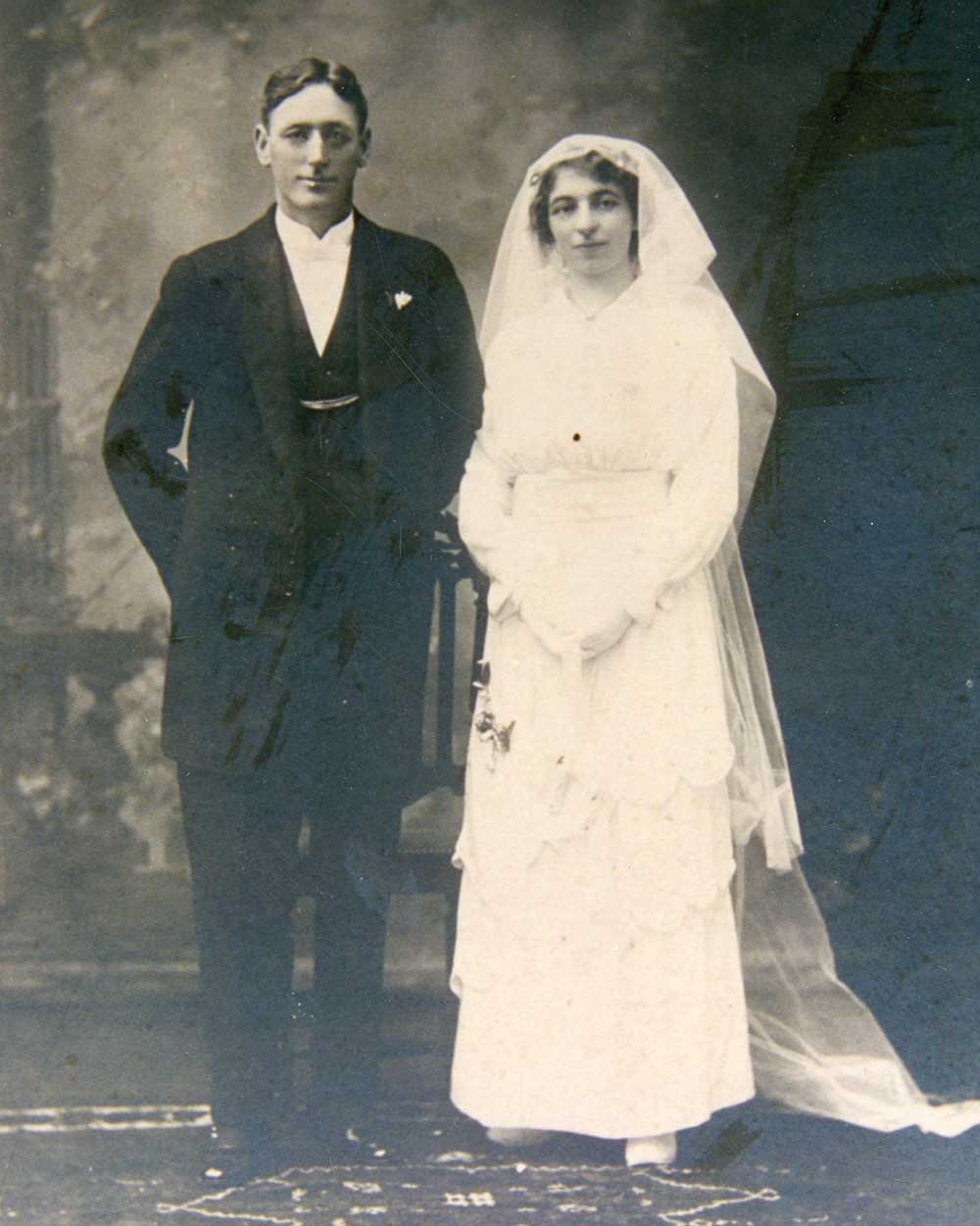 Although she had no family of her own, "Aunty Lin" was a great favourite of her young nieces and nephews. They responded instinctively to her friendly, gentle nature. She was well-liked and renowned for her hospitality. Lin kept in touch with friends from the music world and she had many visits from musicians and singers she had met overseas. They sought her out when they came to Australia. Well-known Australian operatic soprano, Joan Hammond, visited her at 'Baltara'. One of Lin's nephews recalls an impromptu concert during the visit when the household was entertained by Joan singing while Lin accompanied her on the piano.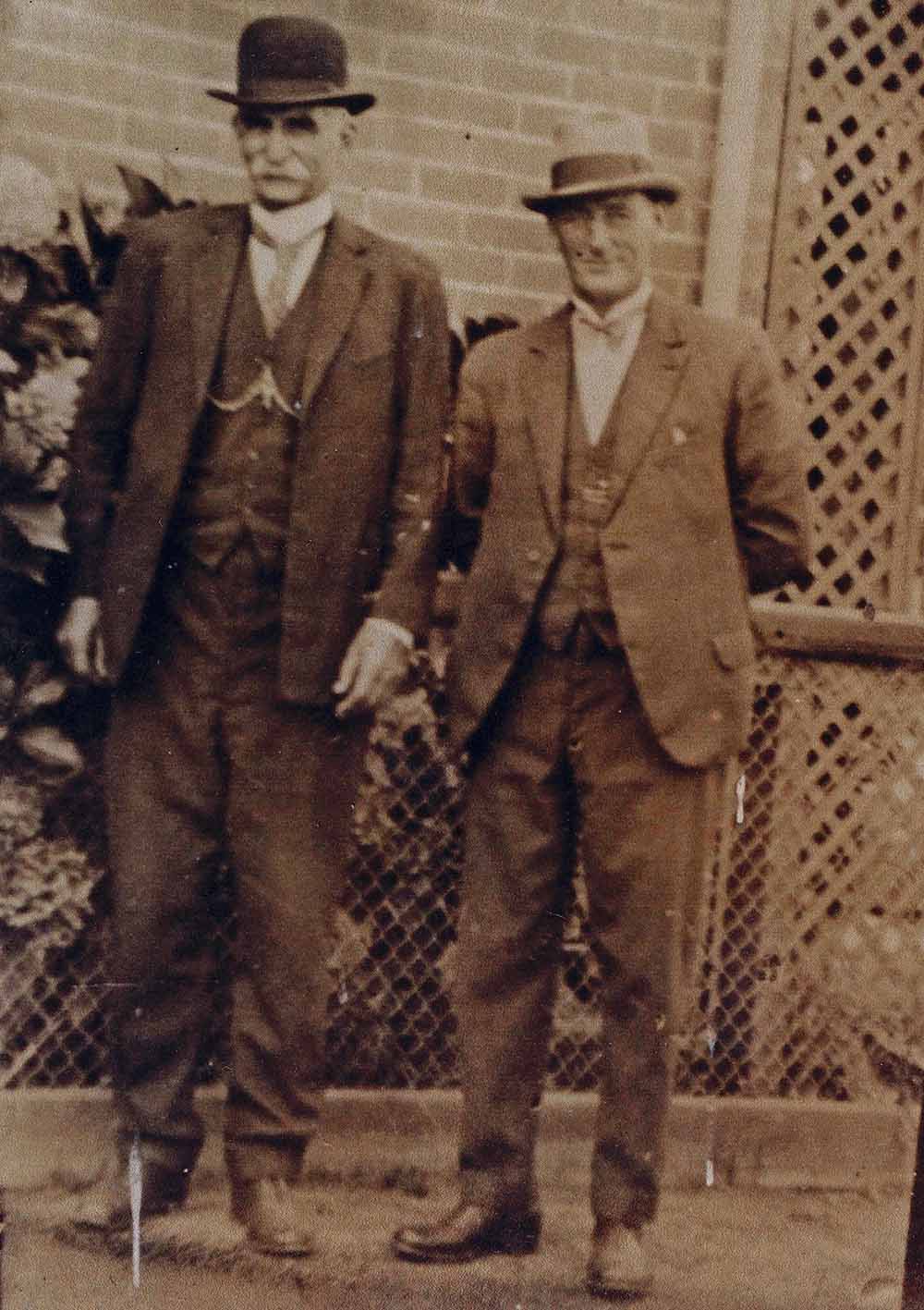 Lin died in 1940 from leukemia. Among her possessions was a small painting with the initials 'L.H.' across one corner. This was done by one of her sisters, either Laura or Louise and it shows a winding bush road in hilly countryside. There is some speculation that it could be somewhere in the Red Hill area, though it would seem to be of more mountainous surroundings where mountain ash grows. (The painting was passed on to her niece, Betsy Cook, and is now in the possession of a family member.)
Four of the five daughters of Mary Huntley left the peninsula to travel overseas to widen their horizons and foster their talents. Only one (Lin) returned to make a life in the area. The fifth (Louise) moved elsewhere in Victoria.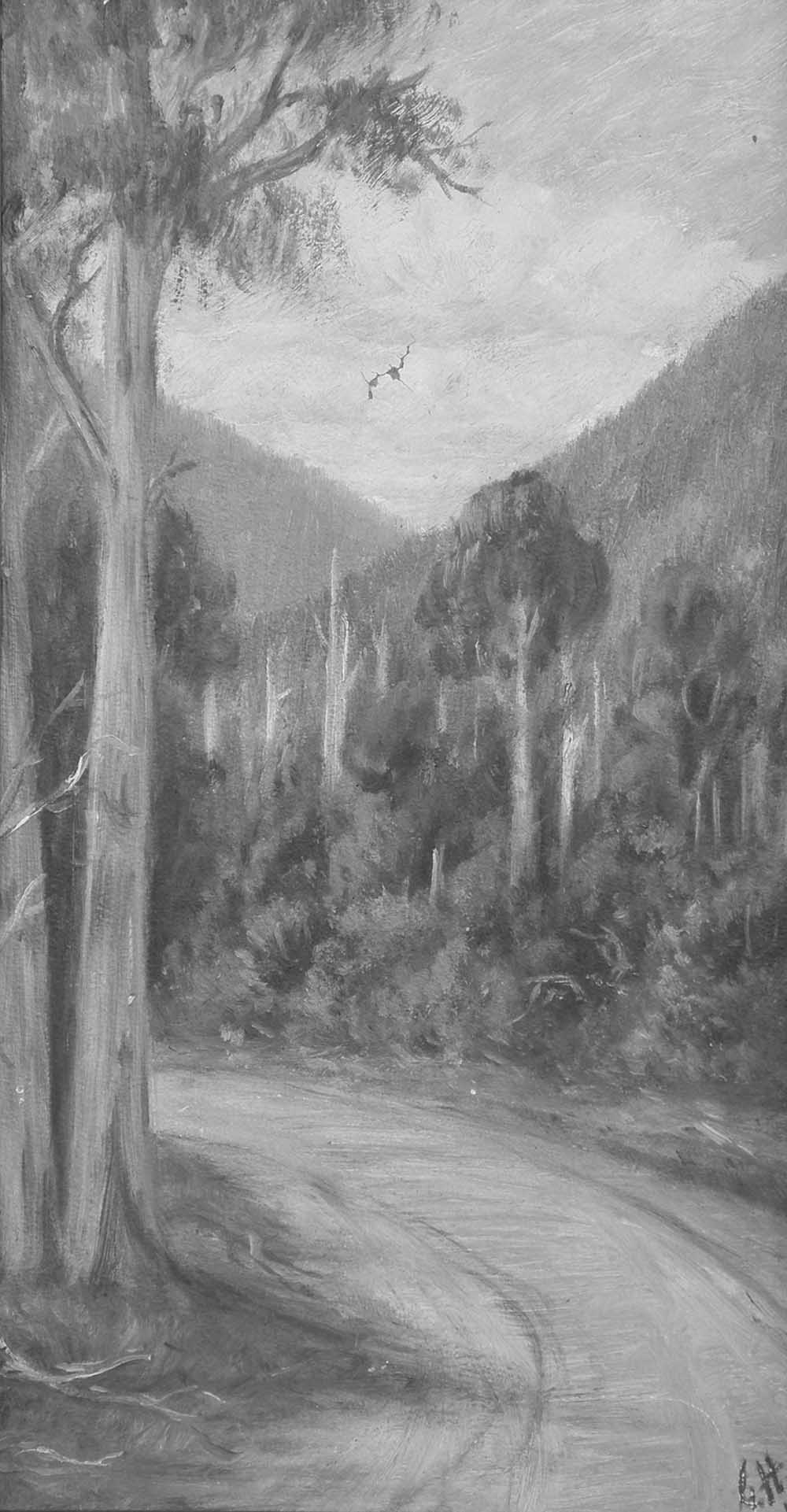 ---
References:
Interviews with the late Bill Huntley, Betsy Cook and Mary Karney
All Our Somers by Bruce Bennett
Various contemporary items from newspapers, including the Argus, Daily News (Perth) and the *Mornington Standard
Photographs: 
Balnarring & District Historical Society collection
Internet (Australian Variety Theatre Archive)
Huntley family photographs