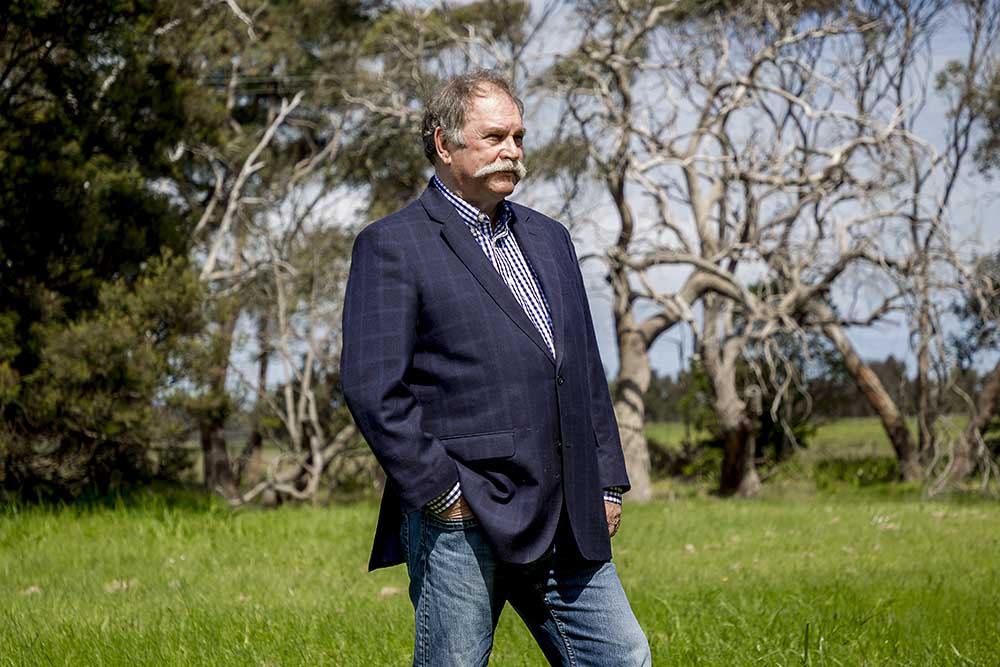 By Melissa Walsh    Photos Yanni
Anybody who knows the Mornington Peninsula will be familiar with the Paton family name, whether friends of the family or having seen real estate boards dotted around the countryside. For Blane Paton, who has lived his entire life on the peninsula, the rural lifestyle is in his blood. That's why the 70 year old is still selling and listing rural properties at what has been his family business, Paton Real Estate since the 1970's.
"We have been part of the Mornington Peninsula landscape since my parents moved to Merricks over 60 years ago," said Blane from the Balnarring office of Paton Real Estate. "Our original farm was focused on dairy cattle, but we have always been into horses as well, and I learnt to ride horses to herd the cattle."
After six decades, the family has left an imprint on the peninsula, having sold thousands of properties over that time and making their name as the most knowledgeable rural agent in the area.
"You have to live on the land and understand farming to be able to sell to a farmer," said Blane. "It is very different from selling a residential property and we make sure our agents have an extensive knowledge of the area and its flora and fauna."
Blane and the family definitely have plenty of experience with a variety of farming, shifting from dairy farming to exporting milking goats all over the world.
"We also started breeding Angus cattle and are passionate about breeding the Canadian cattle called Speckle Park," said Blane, who shows cattle at the Royal Melbourne Show.
The family have grown South African native proteas called leucadendrons for a while over the years which made some good money as the second largest grower in Australia.
For Blane and the family, farming is about trying different avenues from flora to fauna to see what suits best. With approximately 140,000 hectares of green wedge land on the peninsula and about 1800 recreational farmers, the rural market is still strong.
"We have a majority of recreational farmers on the Mornington Peninsula which means they don't derive their main income from farming. They are still very professional and accomplished at what they do farm though, but it is difficult to make a primary income from it these days," said Blane. "Most farmers tend to have goats, cattle or horses, but grazing on the peninsula is a labour of love. It is the whole atmosphere of the rural area here to drive through the countryside and see the cattle and horses grazing. Without our recreational farmers we wouldn't have that."
Blane says it is important for the farmers and those buying rural properties to get good professional advice about their endeavours.
"We are very much like the old time stock agents and have worked and lived on the land all our lives. Farming is in our blood so we can advise on how to get rid of a certain type of weed, where to buy a particular breed of cattle, how to fix a fence or put in a dam because we have done it," said Blane who still loves the land and getting out there when he can. "I might be getting a little older but I still like to look after the land. It is in the blood."