Somerville Egg Farm is a third generation family-owned and managed farm that has been producing quality eggs on the Mornington Peninsula since the 70's. The Napolitano family, together with their loyal, hardworking staff, are all passionate about the welfare of the hens, the environment and delivering excellent produce from their egg farm straight to your plate.
As well as selling free-range and cage eggs wholesale they have a barn door open six days a week. Customers are welcome to come along and see the free-range chickens in their natural surroundings and buy truly farm-fresh eggs with lovely golden yolks.
Not only are their eggs fresh, they are hormone, chemical and antibiotic free, so you can be assured that you are receiving only the essential vitamins and minerals that eggs provide for your diet.
The owners take pride in the fact that many of their customers are familiar faces that have been buying their eggs from the farm shop for years.
"We always try to greet our customers with a smile and a warm welcome and often a chat. Our customers are not just people in a revolving sales door. We appreciate that people go out of their way to visit us and our farm"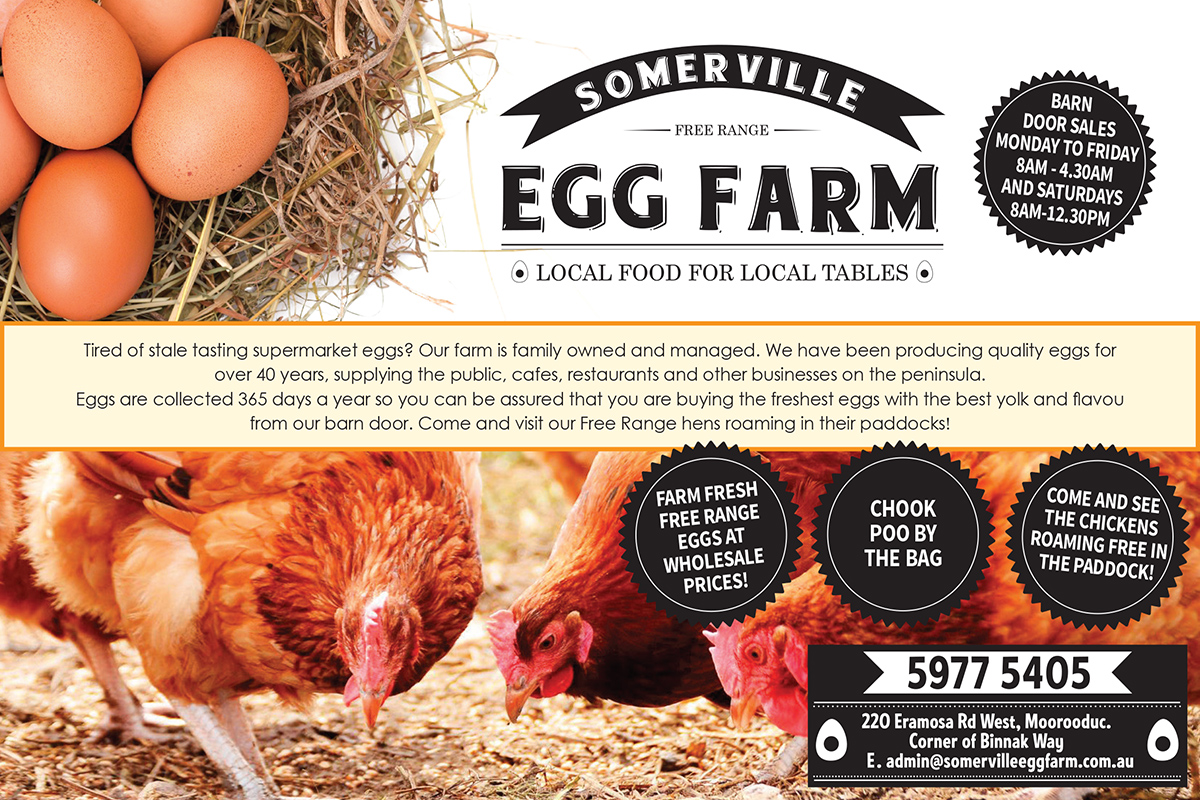 Visit this free-range egg farm to experience premium eggs today.
A: 220 Eramosa Rd West, Moorooduc
Open Monday-Friday 8am-4.30pm, Saturday 8am-12.30pm.
P: 5977 5405