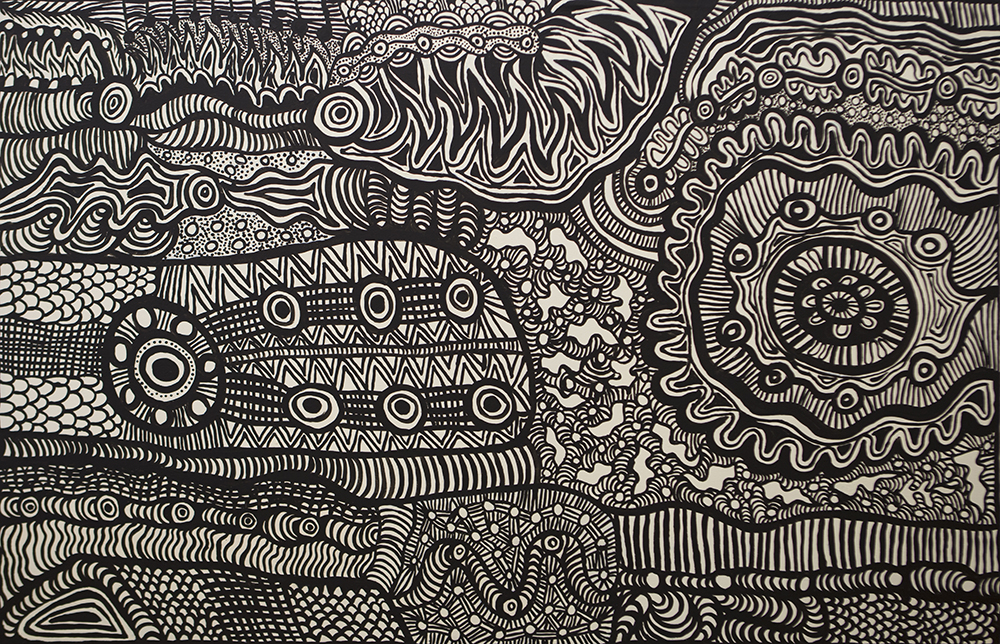 WARM HUES AND WINTER LIGHTS AT EVERYWHEN
Rich palettes, glowing colours and the softer hues of winter whites, blues, greens and pinks feature in Everywhen's Winter Salon exhibition of Aboriginal art from around Australia. Featured are a selection of new black and white paintings from Utopia and the APY's Ernabella Arts, new barks from North East Arnhem Land, bush medicine paintings from the Eastern Desert, and a number of striking large works including vibrantly colourful pieces and lyrical soft works by new generation women artists of Utopia.
Opening on the Queen's Birthday Weekend, the exhibition also features a selection of ochre paintings on the theme of 'Moon Dreaming Not Granite Mining' relating to the effects of mining explorations on the artists homelands and sacred sites near the Warmun community in the East Kimberley.
With new works arriving regularly through the month, Everywhen's curators Susan and Emily McCulloch will present one of their popular Art Parade showings in July – the first in over a year. More than 40 new works including acrylic and ochre paintings, ceramics and bark paintings and sculptures will be presented accompanied by informative commentary on the artists and their regions. This is a free event, however numbers are limited and bookings are essential.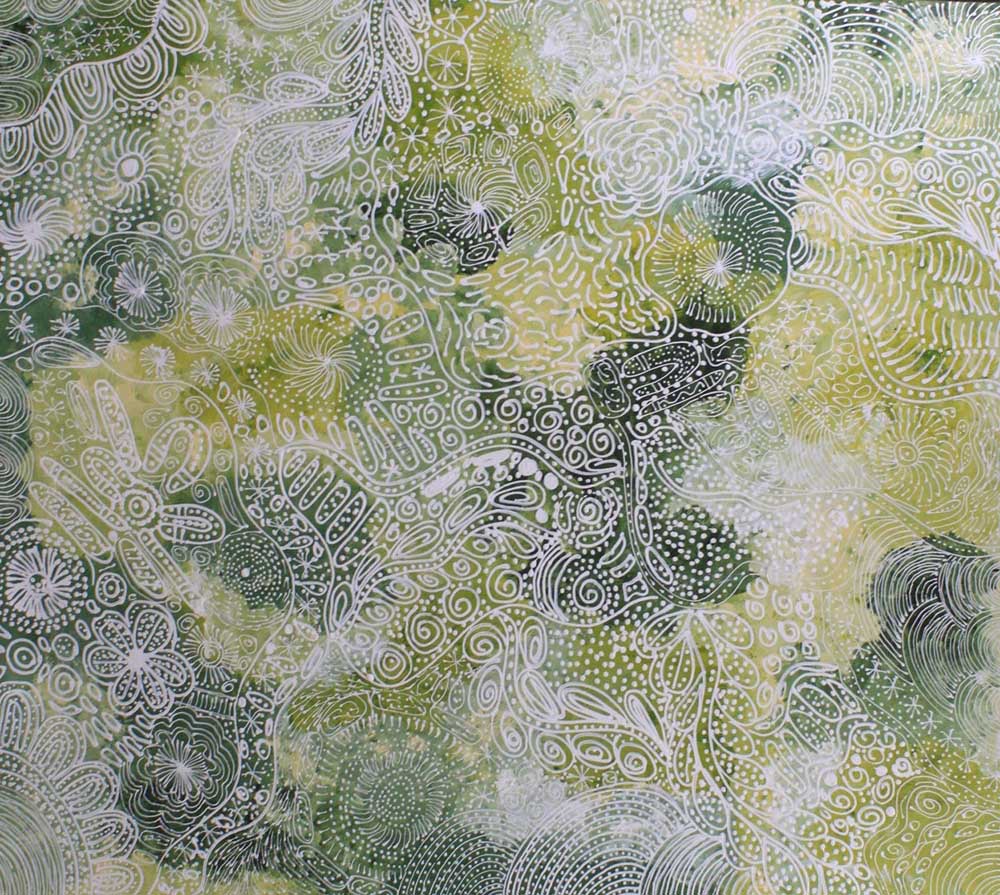 ---
The Winter Salon runs from June 11 to July 31.
The Art Parade is on Saturday July 3 at 2.30 pm. Free event. Bookings essential.
A: 39 Cook St, Flinders. Open Fridays – Tuesdays, 11am – 4pm
T: 5989 0496
E: info@mccullochandmcculloch.com.au
W: mccullochandmcculloch.com.au