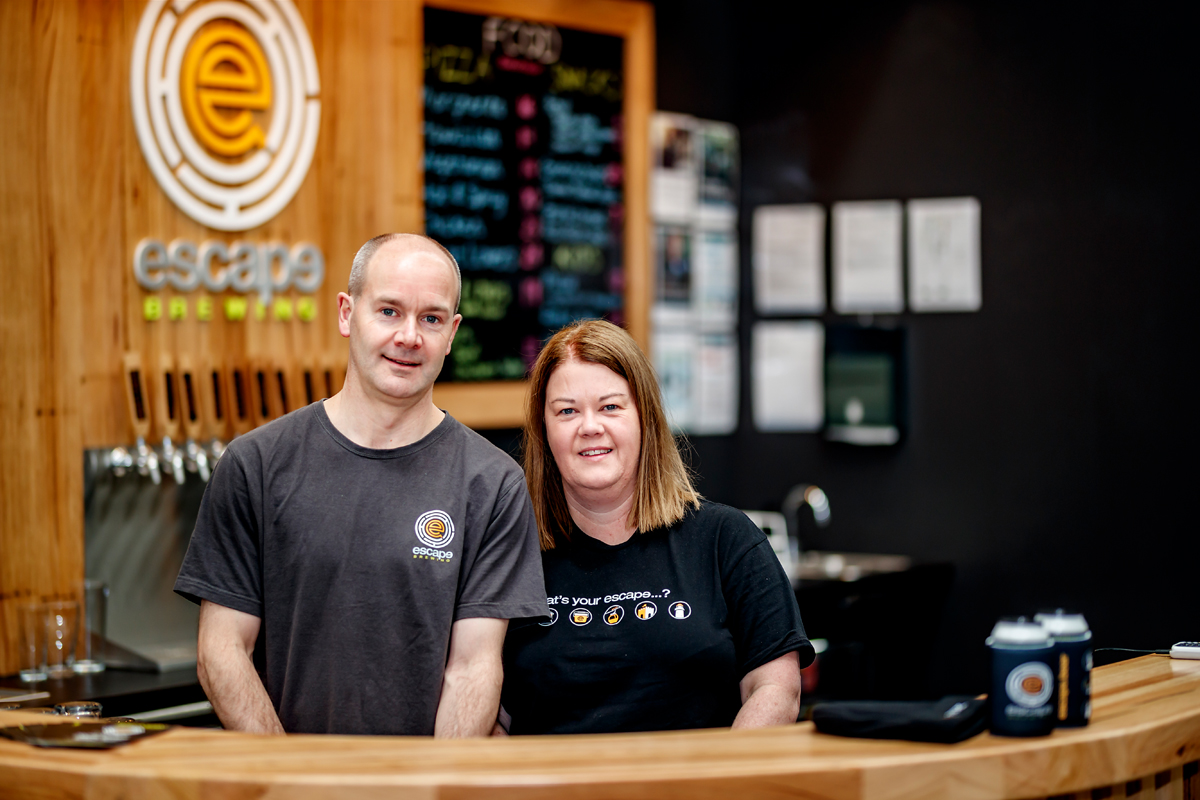 By Andrea Louise Thomas Photos Yanni
There are many ways to escape, but when Russell and Nicole Matthews decided upon Escape Brewing for the name of their business in Capel Sound, they saw it as their escape from the corporate world. Russell was an accountant, working in finance, food production, operations and logistics. Nicole was working in corporate sales and marketing. Their complementary skill set was helpful in setting up the brewery business.
For patrons, they wanted Escape to be a getaway – from the rat race, from the city – a place to make their own. The building is a true flex space that can be organised and configured according to need. It can be dressed up for functions or weddings or be a casual relaxed space with its rustic, industrial feel.
Escape is a big family-friendly place seating 80 people indoors. The outdoor beer garden has numerous tables with umbrellas. Even dogs on leads are welcome. There's a basketball hoop for those in need of a bit of action. Inside, there is a pool table beyond the taproom where bingo and trivia nights add some extra fun to the events calendar.
Curious patrons can look through a large cut-out in the central wall to see the brewing equipment or they can book a brewery tour to understand more about the whole process. Craft brewing is an interesting and tricky business of prepping, brewing and fermenting. For consistency there has to be the right balance of temperature, timing and pH.
The taproom has eight very different brews on offer from a lager to a chocolate porter. Each beer is named after an iconic peninsula location. The taproom also dishes up a variety of tasty food. Two of their beers, The Sound Red IPA and The Belgian Golden Strong Ale won bronze medals at the Australian International Beer Awards in their very first year of production!
"Every beer has its own personality. One person's beer is not another's. As with food, everyone has a different palate. People are attuned to different flavours. Perfect beer is in the eye of the beholder.
We make eight different beers so we have something for everyone, but I believe sentiment and flavour create the 'perfect beer'" Russ explains.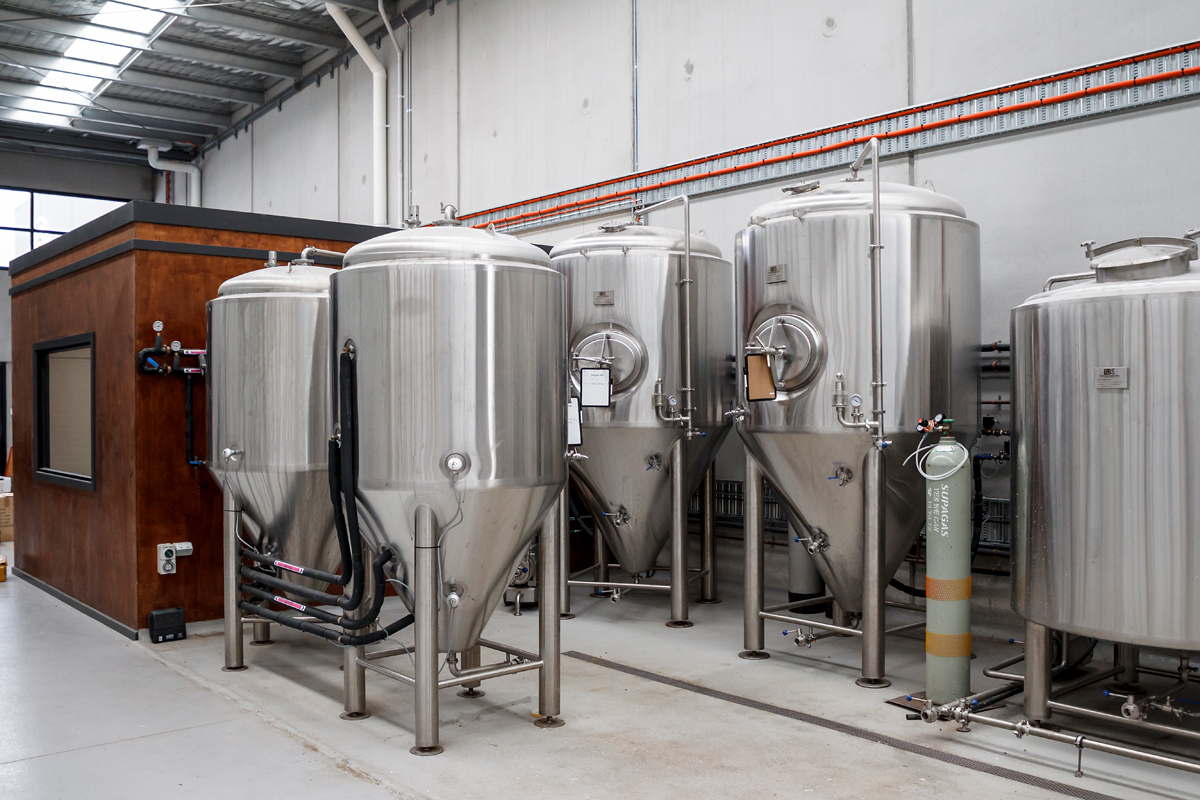 Putting their product on the retail market, Russ and Nicole made the decision to can their beer instead of bottling it because cans have a superior seal and keep flavour better. Also, the beer is never light struck. For those wondering if the metal of the can changes the flavour of the beer, it does not.
Initially, it was difficult to get the business up and running. Their planning permit was approved in February 2020; a month later, lockdowns and restrictions began. Their equipment arrived in August, but delays on building materials and restrictions, such as limitations on number of tradespeople on site slowed production. They started brewing in November 2021 and the taproom opened in February 2022.
Russ and Nicole started from scratch with an empty shell. (On their website there is an interesting time lapse video showing how it all came together.) Despite everything, their dream for the business never diminished. "Beer production is Russ' passion," Nicole says. It all began when Russ started home brewing. Then Nicole also got interested while Russ studied beer production in Melbourne. "Every beer comes from the same ingredients (malt, hops, grain, yeast) but what we love is the infinite variety they can produce. You could have two breweries side by side using the same ingredients and they would still produce different beers. There are thousands of types of these four ingredients each with its own flavour," Russ says.
Some ingredients are sourced locally and some from overseas depending on the beer. For example, with the Red IPA, the hops come from America; for the Munich-style lager, the hops come from Germany. The grains are Australian. The colour comes from the grains and the amount of grain (sugars) determines the strength. Flavour comes from the combination of all the ingredients.
For an escape into a welcoming space and a chance to imbibe a delightful variety of quality craft beer and eat some tasty food, Escape Brewing is the go. Originally open noon – 8pm Friday to Sunday, those days and hours are extended over summer. Why not be part of their expansion?