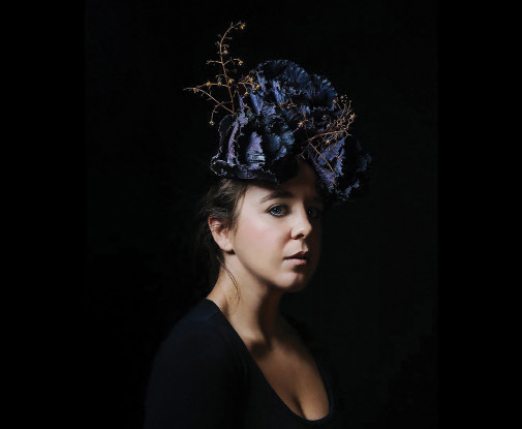 "My images speak for me, expressing what words often cannot"
Photos: Emma McEvoy
British fashion photographer Tim Walker once said "Only photograph what you love." For Emma McEvoy, the things she loves are truly beautiful.
The 28-year-old photographer from Mount Martha is taking the photography community by storm with photographs taken both locally and from all corners of the world, which are sublime in their subject matter and construction.
Emma has travelled widely, and photographed remote and interesting locations such as Iceland and Namibia. Closer to home, she has worked with a visual arts slant to compose photographs that are winning awards and turning heads.
"I have a background in visual arts, so I like to build scenes within the camera as much as possible", said Emma.
This means less reliance on the easier path of altering the images in Photoshop, and more time spent sourcing props and locations to produce her artwork.
"Fine art is my passion, and I spend a lot of time getting things just right to keep the photography as pure as possible."
Far from being satisfied with staying local and working on her fine art photography, Emma has chosen to spread her wings and travel extensively.
"I was lucky enough to get an artist's residency in Iceland in 2014, which was an absolute revelation."
"It allowed me to explore photography in one of the most beautiful locations in the world."
The next year her father was heading to Africa on business, and Emma couldn't hold back from the opportunity.
"I'm coming with you!" she said.
What came next was a journey that resulted in a photography collection, and subsequent exhibition back in Melbourne.
"I really like to get off the beaten track and investigate unique landscapes. "
While her two recent trips overseas seem like polar opposites with the frozen landscapes of Iceland, and the fluid movement of desert landscapes in Namibia, Emma doesn't see it that way.
"I see much similarity between the two countries. I'd love to do an exhibition comparing the two."
It was Emma's journey to an old diamond mining town in Namibia that produced the work that ended up as an exhibition in Melbourne.
"The town was called Kolmanskop. The abandoned ghost town had been completely overtaken by the desert. The rooms were out of this world as they were about to be filled with sand which made them all the more surreal," said Emma.
Back in Melbourne, she knew she had something worthy of exhibition.
"I love the idea of exhibiting, but don't favour the traditional gallery setting. I wanted to make something new and mindblowing!"
That began the search for a place to exhibit. Emma knew exactly what she wanted, but finding the location was no mean feat.
"I began looking for an abandoned house where I could recreate what I saw in Namibia. It meant finding a wreck that I could fill with sand!"
Luckily for Emma, she came across some property developers who had an old house in Fitzroy due for demolition.
"They were really supportive. It was fantastic."
Emma then set about filling the rooms with sand, and hanging her Namibia prints on the walls.
"It was a great experience, and it was wonderful to speak to people who visited the exhibition. They were probably not expecting to have to climb over sand dunes as they journeyed from room to room to view the artwork, but it really brought to the exhibition the feel of Namibia, and the ever-invasive sand dunes."
The exhibition was a great success, and has opened doors.
"I am hoping that I may be able to exhibit in Sydney before too long."
The sky is the limit for Emma, who started chasing her passion for photography at a young age. In fact, it was at Padua College that she first began working with photography and fine art.
"It was 35mm film back then, and developing in the darkroom".
"It was a great introduction. The course was called 'studio arts' and it was a great foundation. It really established my obsession with photography," said Emma.
After school Emma pursued a course in visual merchandising before realising she had left the path that she was most passionate about.
Then came a switch to photography studies at Photography Studies College in Melbourne.
"It was a four year part time advanced diploma, which I followed up with a Bachelor of Photography".
The journey has resulted in Emma making a career out of her passion, a situation which she doesn't take for granted.
"I try to give back and share knowledge where possible. I really love and appreciate that photography is a community of like-minded people. "
And never in history has collaboration and networking been so possible.
"With social media like Instagram, you can show your work to a very wide audience. It is imperative to bear it in mind, even to the point of visualising shots in a square format that suits Instagram."
What does the future hold for Emma?
"I have actually just got back from South Korea where I shot a music video, which was something different and great fun!
"I was so close to China that I went over to investigate locations for a future trip. I think I will be heading back to China in a few weeks to photograph some amazing abandoned locations there.
"Hopefully I can package the new photos together with my Namibian photographs and exhibit them together next year"
No doubt that trip will further the trajectory of this rising star of photography; a peninsula girl that has the world at her feet.
Emma McEvoy's artwork is available for purchase. Her website is www.emmamcevoy.com.
You can follow Emma's photography and fine art on Instagram at @e_mcevoy.