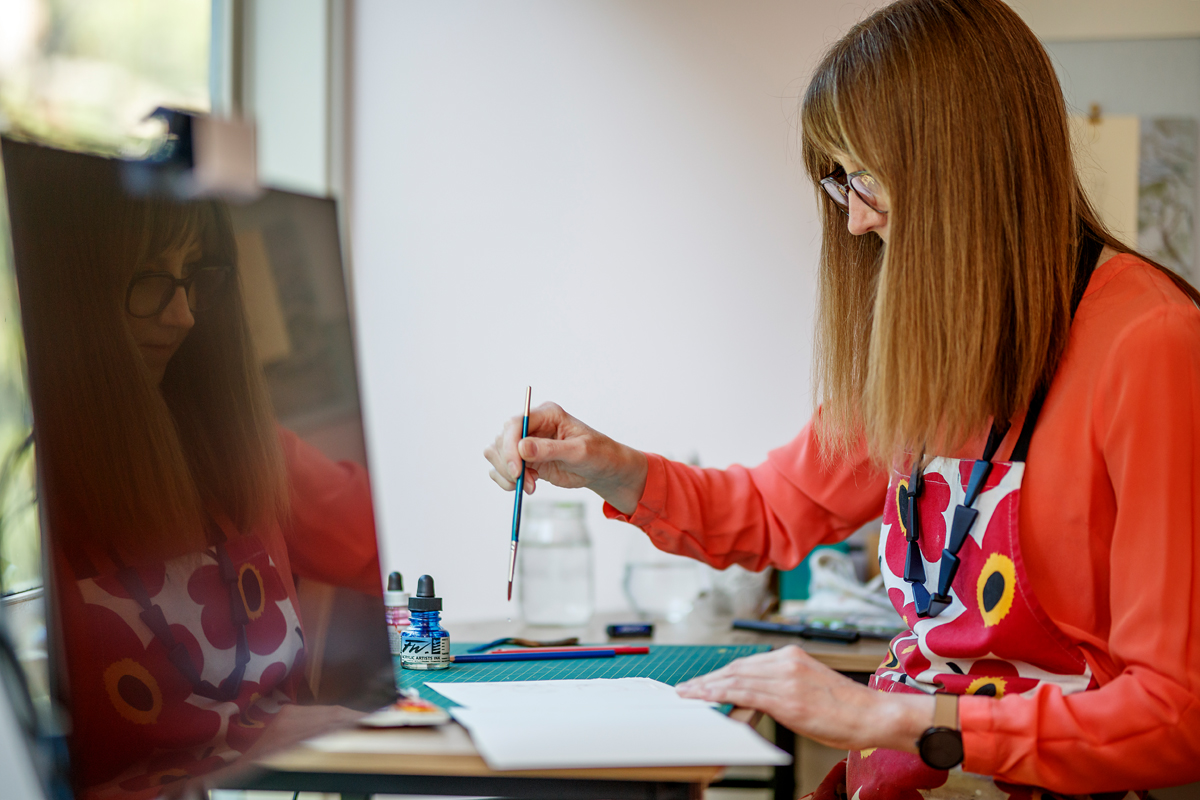 By Andrea Louise Thomas Photos Yanni & supplied
Megan Herbert shifts between work as an illustrator, cartoonist and writer with seemingly effortless ease. The funny thing is, she never planned to do any of these. She completed her Bachelor's Degree in Arts/Journalism at RMIT with an exchange year at Ryerson University in Toronto, Canada. She quickly realised she didn't want to be a journalist. However, she did learn to edit effectively and communicate succinctly which proved very valuable later on.
After graduating from RMIT, Megan started writing for television soap opera Neighbours – her longest running professional collaboration. She began at the bottom as script coordinator and worked her way through every position in the story department, including stints as script producer and story producer.
A writers' room is a brainstorming hotbed with a set of schedule restrictions (set availability, actors' availability, budget, etc.). It's a jigsaw puzzle before the writing even begin. Stories have to be crafted around limitations. A full week of television is plotted every week. Many shows have months to perfect a single episode, but not so with Neighbours.
Megan travelled to London where she worked as a script editor on EastEnders and Holby City for BBC television. She then moved to Iceland where she lived for six years working as head of development for a small film and television company.
Seeing the effects of climate change in Iceland, coupled with the birth of her son, lit a spark in her. At a climate change and filmmaking conference in Reykjavik, Megan met American climate scientist, Michael Mann.
This led to collaborating on The Tantrum That Saved the World, their award-winning climate action children's book.
"Every person can do something about climate change. Micro-change can make a groundswell if everyone is doing it. The book is about small things a child can do that will make a big impact," she says.
Megan lived and worked in Amsterdam as a freelance writer and illustrator completing and publishing The Tantrum That Changed the World as founder and director at World Saving Books. She worked on other freelance projects too, including as story consultant/development writer for Netflix show, Heartbreak High, which started with Dutch production company, Newbe.
Live sketching is the rarest skill in Megan's toolbox. She attends an event, like a literary, political or environmental conference, then draws the speaker, listens, write notes about the key messages and puts them together in a single image. It takes an exhausting level of concentration because writing and drawing use opposite sides of the brain.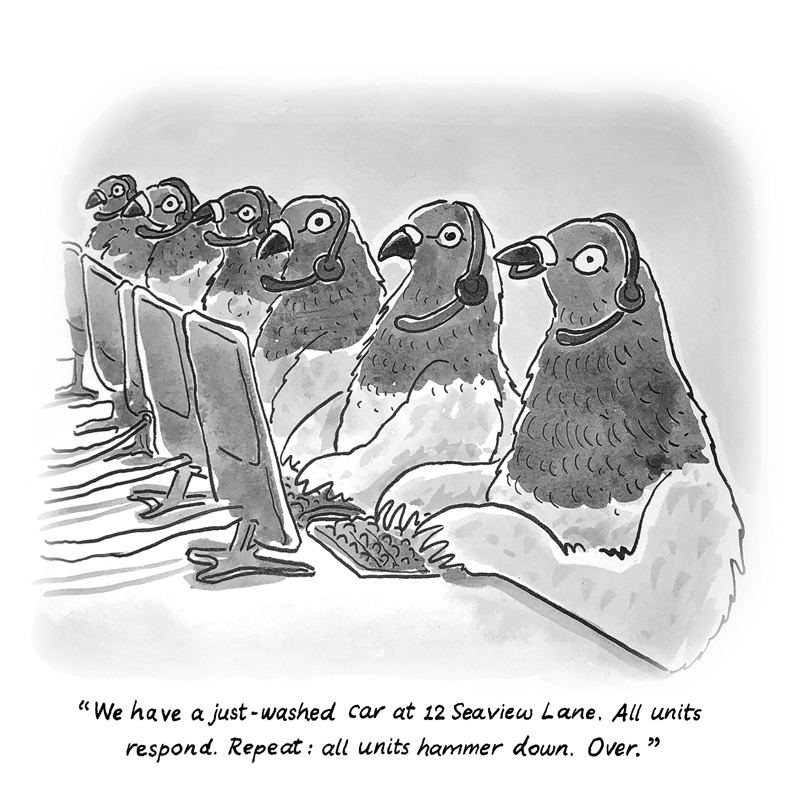 From childhood, Megan was always writing and drawing. Her inspiration came from her grandmother, a painter and poet and her grandfather, a civic sculptor. "I've never studied to be an artist, but it's a bit like breathing because I've always been around it. Being a self-taught artist is the way it pans out when you come from a family like that," she says.
School holidays were often spent with her grandmother in Mittagong, NSW where the grandchildren were taught and treated like real artists. Megan remembers making a cardboard television. She drew cartoons on a scroll of paper which she fed through slits in the sides of the box. Premonition of her future? She thinks so.
Cartooning is her central focus and self-professed 'happy place'. She sees a cartoon as the haiku of visual communication; to distil all the information and tell a whole story in a single black and white image is incredible. Recently, Megan has been learning a lot through communicating with cartoonists from The New Yorker. In her opinion, cartoonists are some of the smartest, funniest and cleverest people in the world.
Asked to pick a strength, she says, "I excel in relationship drawings. There's a connection, an action and a narrative in my pictures, but you can feel the emotion of the drawing. I've always found it easy to draw facial expressions that convey exactly what's going on. Communication and a moment of storytelling is what's going on in my artwork."
Megan has notebooks for each project she's working on – her graphic novel, cartoons, middle grade book and screen adaptation of her children's book. She might notate pages and pages or just a single phrase. When she has free time, she turns to the notebooks for inspiration. The best thoughts are 'fleeting sparks' she writes down before they're gone.
Returning to Melbourne from Amsterdam during lockdown, to break the monotony, Megan set herself a 100-day challenge to make a cartoon every single day. She posted them mostly on Instagram, then a couple on Twitter. Cathy Wilcox, a Sydney Morning Herald cartoonist, saw them and asked Megan for more like them. After submitting a couple, Megan was chosen to be a regular cartoonist for SMH and The Age.
Political cartooning can be a dangerous game, so Megan tends to tackle issues rather than people to avoid backlash. She'll attack the irony or the injustice of an issue, though she concedes it's inevitable to cop some flack. Before drawing, Megan listens deeply to the news a few days before a cartoon is due. Words come before the drawing as they are the means to illustrate the concept.
Currently Megan is working on several projects, but says, "I'm looking forward to having a deadline to dive deep and focus on one. That's where that beautiful feeling of flow comes from. It's exhilarating." She feels blessed that following her 'childlike spark' led her to where she is. Ultimately, Megan would like to be remembered for communicating on issues that inspire people to be compassionate and build empathy. She's certainly on the right track.