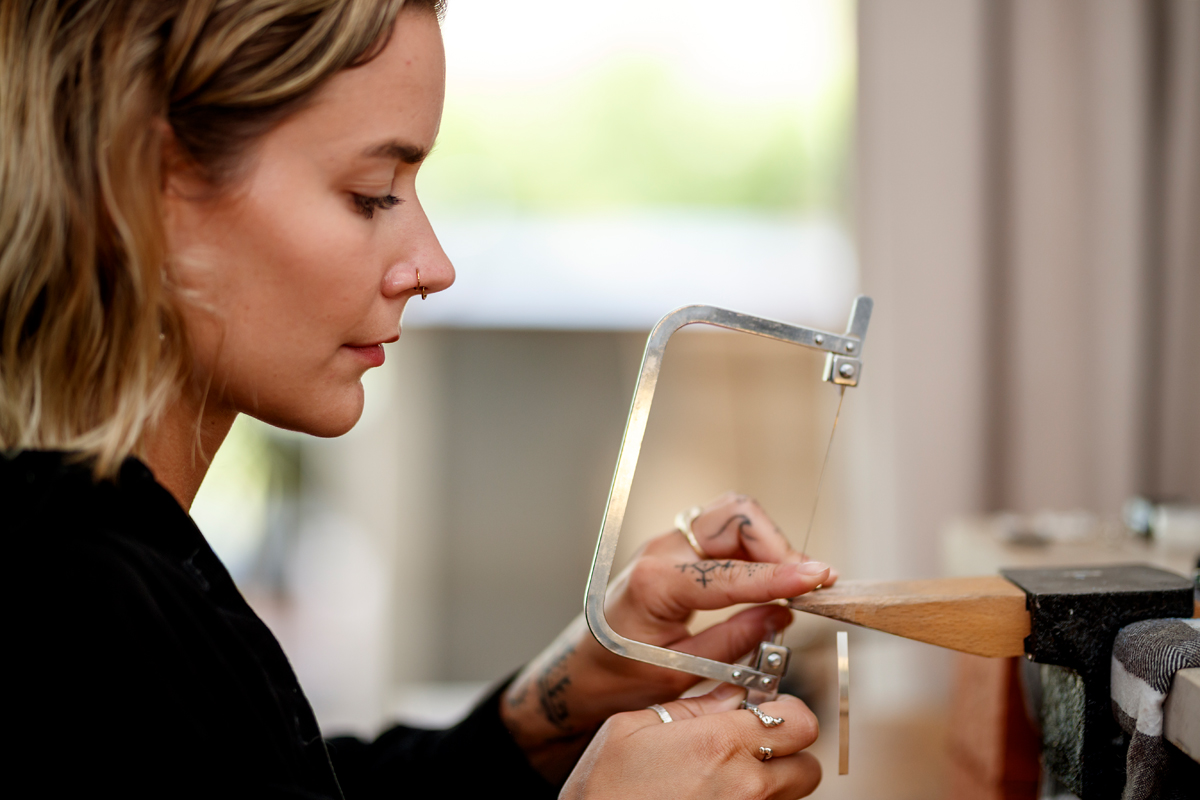 By Andrea Louise Thomas Photos Yanni
Jeweller Filippa Neij travelled from Solvesborg, Sweden, to Sydney then to Seaford. She came to Australia on a working holiday visa and ended up on a remote horse ranch working as a groomer for long hours for little pay. Despite the shaky start, Filippa loves Australia. She's travelled home and back a few times, but when she wandered into a Melbourne café looking for work and met a tall, dark, handsome stranger, she fell in love, so she's staying for good.
During lockdown, Filippa was making jewellery for herself when she had an epiphany about starting her own business.
There was no work in the café, so she started to study jewellery making online. She finds Australians, particularly in Melbourne, are very supportive of artists and makers. "People loving what I do makes me feel really good. It pushes me to do more. As my business is growing, I feel I am growing," she says.
"People are a lot more open here. It's a lot easier to go for what you want because people aren't as judgmental. This is coming from the perspective of a person who grew up in a small town where people love to gossip. In Australia, you can just be anonymous and go for what you want. Everyone has the opportunity to achieve their dream," she adds.
Nature is her biggest inspiration. While the natural environments of Australia and Sweden are different, her favourite places, forests and beaches, are common to both. The colours and textures of nature guide many of her choices in the jewellery she makes.
She loves the green of peridot, the blues of topaz and sapphire, the gold of citrine, the red of garnet and ruby and the rainbow of colours that tourmaline brings.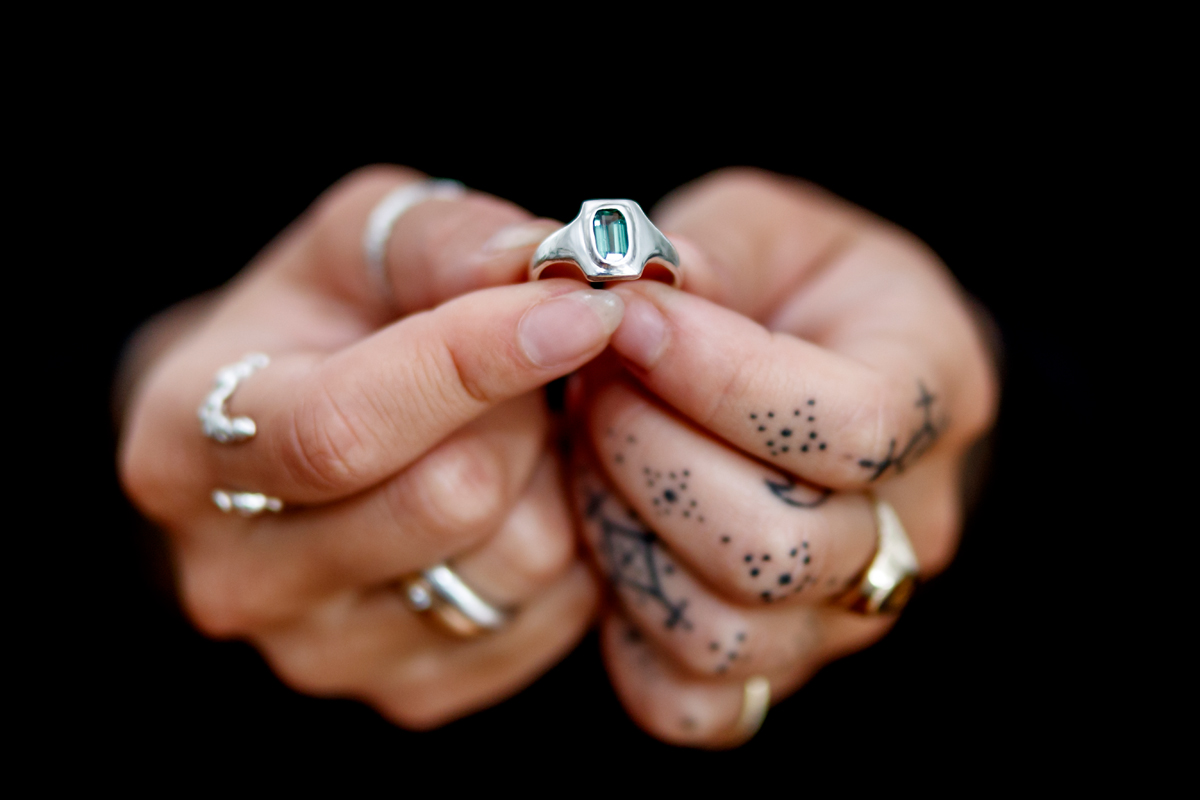 As important as the colour of the gemstones, is the energy that each stone brings. It takes tremendous natural energy to make the crystals that gemstones are cut from. Filippa believes they retain some of that creation energy and it radiates out. She explains that each type of gemstone has its own distinct energy offering benefits, such as, calm, self-love, confidence or creativity to name a few. Crystals have been used as healing tools for centuries.
In fact, the reason Filippa chose to make jewellery in the first place was because she wanted crystals around her to help with her anxiety in lockdowns. "When I put my jewellery on and have a lot of crystals around me, it's like getting a hug," she says. She started out wrapping crystals in silver wire, then she wanted to do something more. When she tried making jewellery all her friends all wanted a piece so she knew she had something special.
Starting out during lockdown, Filippa had to rely mostly on online tutorials, but in a small window of freedom she took a four-week silversmithing course with Jane Ruljancich in the Dandenongs. There she learned all of her basic skills while having a lot of fun with fellow students. After that, she ordered tools and materials.
She then learned to set stones watching YouTube videos. Lots of trial and error perfected her process.
Filippa has always been a creative person. As a child she loved drawing and painting. Then she tried photography and loved that too. She was nourished in her artistic endeavours by her mother who drew and made pottery. Now her Mum also makes jewellery. Filippa hopes they can collaborate in the future. Her aunt is also an artist. There was plenty of creative support and inspiration to draw from in her young life.
Having an ethical practice is a priority. She's mindful of the materials she chooses. Filippa only uses recycled silver and gold. Gemstones are ethically sourced. All of her packaging is plant-based and compostable.
Carry bags are made of eco-friendly organic cotton. Recycled paper and soy-based ink are used for her cards.
"My motivation is to work from the heart, not just to make money. When you do something you love it doesn't really feel like work anyway," she says. Her jewellery is not only attractive, but attracting. There is something about it that just draws people in and speaks to them. It's a wonderful little mystery.
Meet Filippa and see her work at her By Neij stall at Emu Plains or Little Beauty Markets.