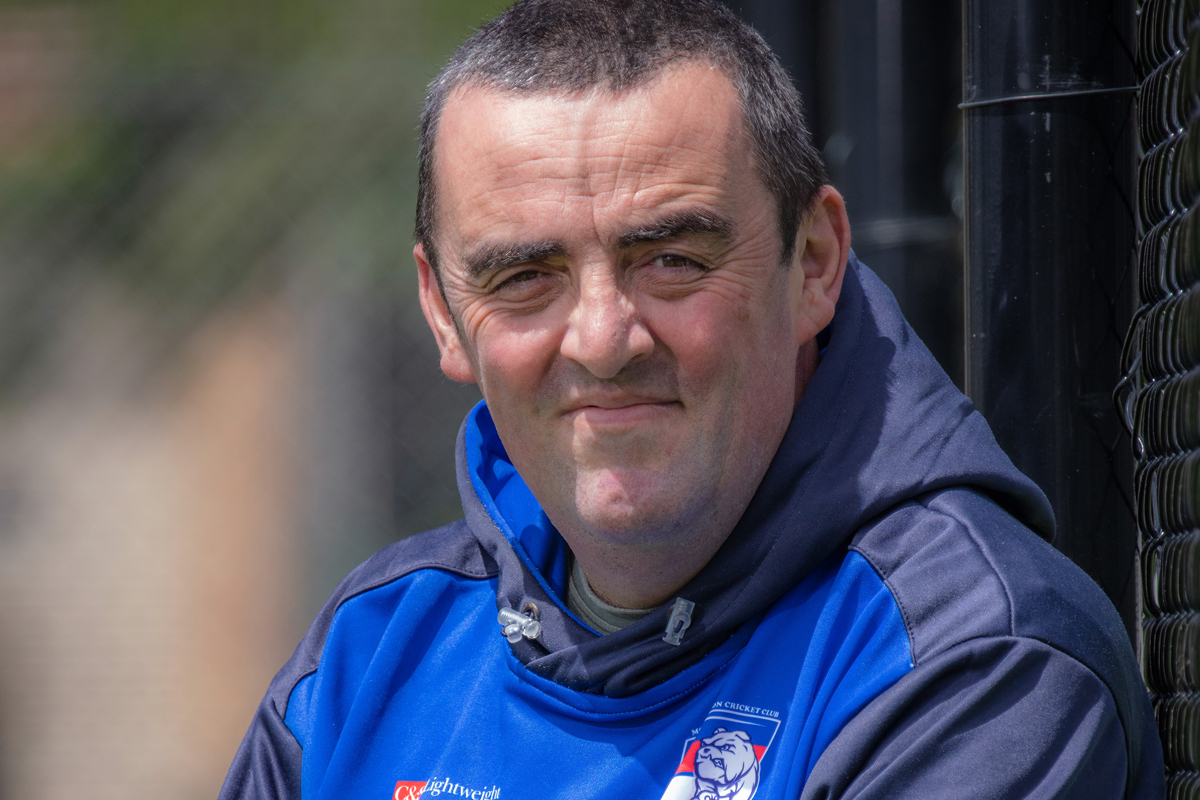 By Joe Novella Photos Gary Sissons
Chances are if you're a sports fan living on the Peninsula, you've probably crossed paths with Michael Voss; most likely at the local footy, on the cricket pitch, or maybe at the bar of his beloved Mornington Cricket Club. And if you haven't bumped into him around the traps, you've probably heard him, commentating as part of the sports coverage team at radio station RPPFM.
Known to many as 'Vossy', the Mornington Cricket Club life member has been a staple of the region's sporting landscape for decades. Sadly though, he's had to put the whites away and give the microphone a spell for a little while.
"Started out like any other day," Vossy said. "Did my morning paper round but was feeling a bit off, so I went back to bed. I went to turn over but I couldn't move. It was the scariest thing. Luckily, I had someone around that could get me to hospital."
Vossy had suffered a stroke. He spent eight days in hospital and then ten weeks in rehab. "It's knocked me around a bit. My hands aren't working properly and my right shoulder's a real problem, but the most frustrating bit is I just can't get around. When I did try to get out of the chair I had a fall because I'd lost so much condition in my legs. So, I have just got to be careful and take it slowly. But I have still got my voice, and I'm still alive. I'm grateful for that."
Vossy belongs to a proud Mornington sporting family and played sport from a young age. He played his junior footy at Beleura JFC and cricket at Mornington CC where he's the current games record holder with 369 senior games under his belt. His father Jim umpired over 1000 games in the local leagues, brother Steve has umpired over 1200, and brother Geoff, a boundary umpire has 250 games experience. Even his brother-in-law, Rod, is part of the local umpiring ranks having officiated in over 600 games.
"Add the 615 games I've called on the radio and the eleven years I've been coordinating results for Mornington CC, plus the achievements of my niece Emma, who has just been added to the AFLW umpiring roster, having umpired over 400 games, and you get an idea of just how much my family has put into local sport. Over four decades' worth, in fact. And I'm proud of them all."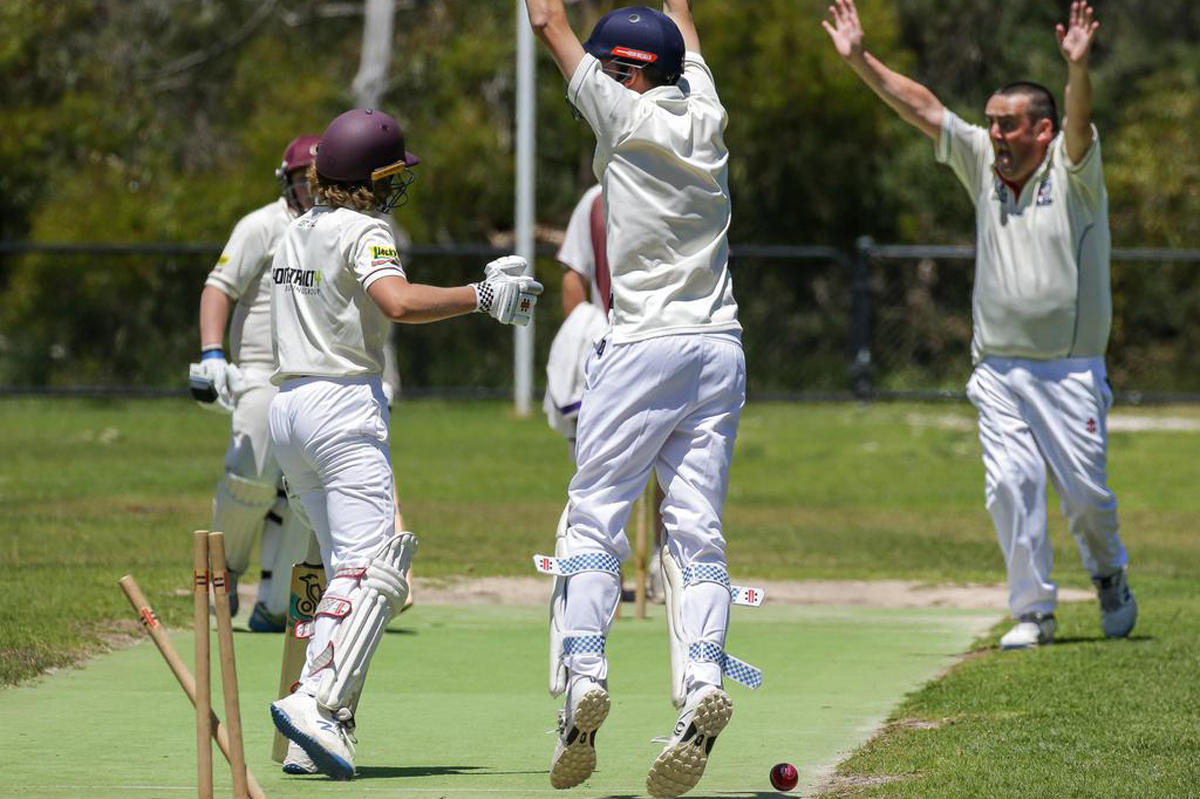 Vossy's work in the local media started in 1996 with reports on the local cricket for RPPFM. In 1997 he started commentating on the local footy and has been doing so for the last 25 years. "I love being behind the mic and I love the banter with the likes of Adam 'Short Pass' Kelly and Craig Russell," said Vossy, "but I also love visiting the different places on the Peninsula and having a chat, not only with the players and coaches, but with all the wonderful volunteers that help keep sport going, from the canteen staff to the timekeepers."
Vossy credits the late Andrew Kelly, better known as 'Toe Punt' and the President and Production Manager at RPPFM, Peter Susovich, as people that inspired him in his media career. "Toe Punt was a legend, and I see my job as keeping the passion he showed for local sport alive, which is why I'm so keen to get better and get back to work. And Pete, well, he's the man that works tirelessly behind the scenes making sure it all happens, making sure we can bring the community the best of local sport like the 2018 MPFNL grand final between the Pines and Sorrento. Probably the greatest game of footy I've commented on and one of the best I've seen."
Right now, Vossy is working hard to get back to doing the things he loves. The Stroke Detours Program he is part of provides him with urgent support in the form of a team of rehab specialists who help him get back on his feet and become mobile.
"I've been given a second chance and I want to make the most of it, but right now it's the simple things I miss the most," said Vossy. "I want to regain my independence; go for a drive, have a coffee, stuff like that. Be able to get out of my chair without my brother having to help me do it. Might take a while, small steps, but I'll get there."
Vossy may be going through a bit of rough patch losing a lot of his life as a result of his stroke, but it's clear his sense of humour and his love of sport are still there. "I'm 46 going on 47,
so I reckon I've got a few good years left in me at the cricket club. I may need to learn how to bat and bowl again, but I'm at 367 games now, so 400 isn't out of the question. Plus, I've been part of three losing grand finals, so I'd like to win one before my days are done."
And hopefully, the community that Vossy and his family have served so well, will get to see the great man back on his feet, scoring a few runs and taking a few wickets. If you'd like to contribute to Vossy's recovery, a page has been set up to raise funds for his ongoing medical costs.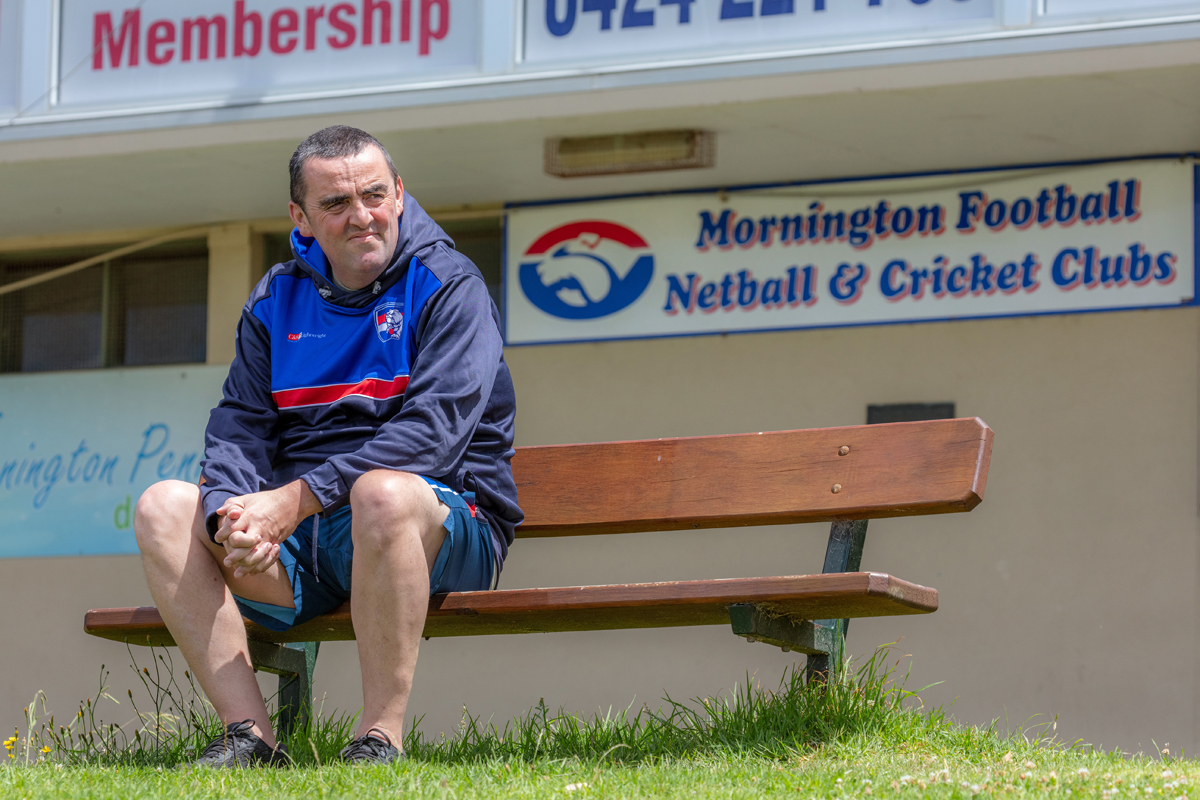 gofundme.com/f/lets-do-it-for-vossy