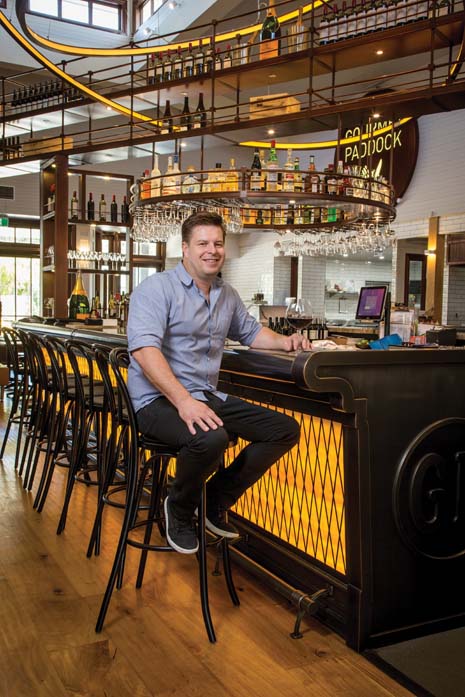 When Stewart Forrest saw a niche in the market place for a foodie fellowship offering tasty, fresh food and quality produce that is all under the one roof, it wasn't long before the inspired plan was being put into action, and his inventive Gourmet Paddock was born.
An engineer by profession, Stuart has always had a 'can do' attitude and a little thing like never having started a restaurant before was never going to stop him.
"I have spent a lot of time on the peninsula, and love dining out but realised there is very little in the way of quality dining where you can happily bring the children," said Stewart, a dad himself. "We have incredible wineries here and of course chef's hat restaurants or we have pub meals and I thought a gourmet dining venue which is perfect for couples, families, or big groups was just what we needed down here."
At Gourmet Paddock you can grab a coffee, enjoy a delicious meal, relax with a glass of wine and tapas, grab something easy for dinner or buy your fresh produce to take home.
"It is a truly unique dining experience, with different foods on offer. We have our own in-house butcher, fishmonger and fiery wok station, as well as a bakery with fresh breads and pastries.  The produce can be chosen and then cooked by our chefs or you can purchase it to take home and prepare yourself.   All our fresh fish can be cooked to your liking," said Stewart of the trendy yet casual and relaxed new food emporium out the back of the Balnarring shops. "This is not your top end winery, nor your pub, but somewhere in between."
As you would expect, Gourmet Paddock has a wide selection of peninsula wines to choose from and complement any meal.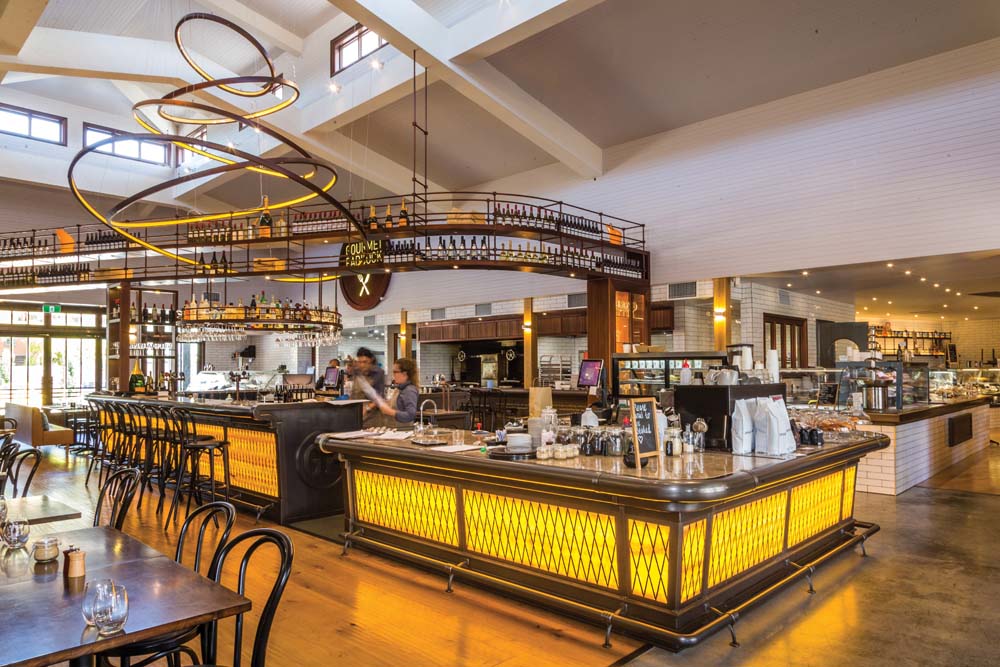 "We have a full bar so you can even just drop in for a wine, beer or cocktail after work if you prefer," said Stewart.
And he must know what he is doing as the Gourmet Paddock has been packed since it opened late last year.
"People pop in to buy fish, meat or bread and take back home to cook or call in for a nice cooked breakfast or brunch with the family. We have couples coming for date night and groups of friends who consider this their regular haunt for nights out. For families, we have a great kids' corner that keeps the children entertained for hours."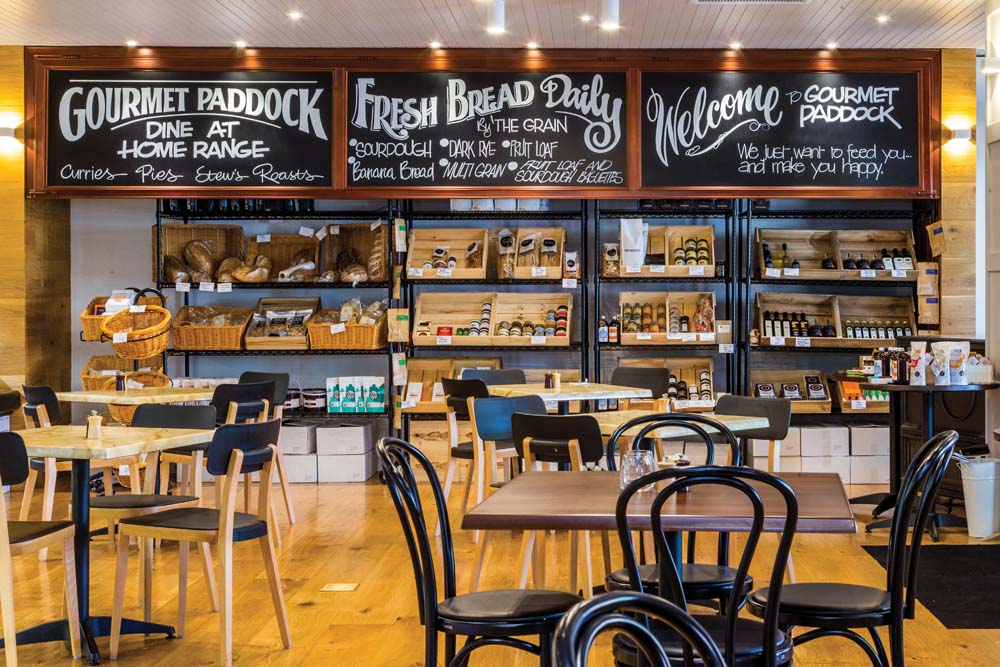 With the motto that the paddock is about good honest people serving good, honest food, Stewart says it is important to be transparent about where the produce comes from and how it is prepared.
"We are respectful of the food, where it comes from, how it is prepared and how it is served.  We are respectful of the community and inclusive of everyone in it," he said. "There is something for everyone from oysters and champagne, to tapas, steak, seafood, duck, curries, and sandwiches. Whatever you are in the mood for, we have it here in a New York style deli setting."
---
Gourmet Paddock is at 2/8 Russell Street, Balnarring.
Open every day.
Phone 5983 2559.