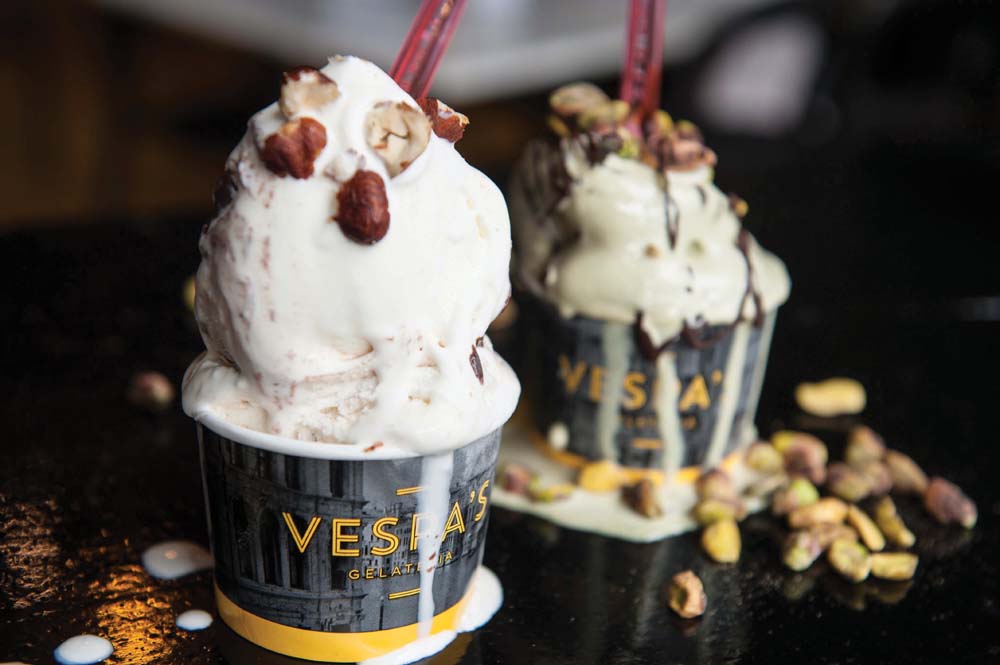 By Brodie Cowburn
Made with authentic Italian charm and flavour, the gelato and food at Vespa's Pasta, Gelato & Wine Bar has heads turning and mouths watering in Mornington.
Co-Owner Roberto Biguzzi is in charge of overseeing the varied and extravagant range of gelato to be found inside Vespa's. He has a wealth of experience, and is able to bring authentic international flavours with him to this trendy Main Street hotspot.
"I was in Italy in 2015 and studied at the University in Bologna to learn how to produce gelato. I met a girl and she brought me here," said Roberto of how he brought his gelato expertise to the peninsula.
"Living here and being Italian, I've always wanted to do something different from all the others. I thought the gelato wasn't well made and properly done like it is in Italy. I wanted to give the families and young kids something of good quality. We are for everyone, and I love everything about that."
With study in Bologna under his belt, Roberto is a certified gelato master. After opening Vespa's in Mornington a little over two years ago, he has helped to form their extensive gelato menu, which is full of classics as well as some interesting and unexpected flavours.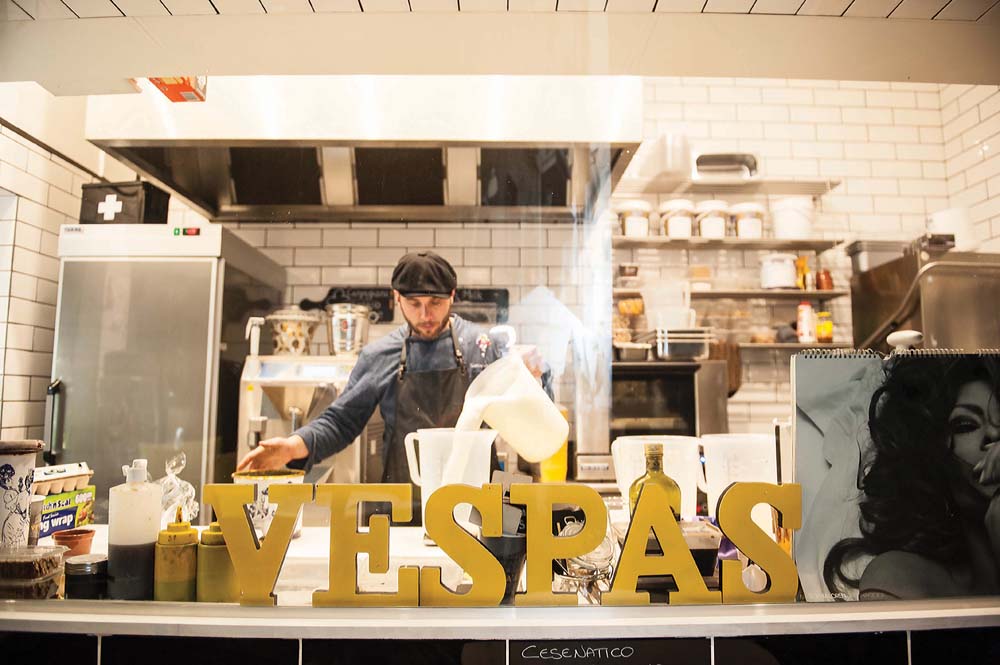 "We're predominately ice cream producers; we're a sweets and dessert place. We have come up with some great flavours. We have our main sellers like vanilla and chocolate," Roberto said.
"We have our popular lemon, we also have a melon and mango flavour, we do panna cotta with figs, so we're always playing. We're always changing and giving customers some variation when they come and see us."
What separates Vespa's from the rest is the method that is undertaken to get that perfect gelato feel, a method Roberto has worked on and perfected both overseas and here. The result is great tasting gelato for customers of Vespa's as well as the customers of the many restaurants that sell it.
"We make all our gelato in house and we are producing gelato for many restaurants around the peninsula. It's made using local ingredients, local milk, everything is made fresh daily. Our Gelato is made with top ingredients," said Roberto.
"We receive the milk that is already pasteurised, then we re-pasteurise the milk by ourselves. So using the cream, the milk, and the sugar we're able to do that. There's no water, we use milk coming in fresh from Mornington, and then we add the flavour in. We have some flavours from Sicily, or some salted caramel, or for vegans we have a vegan chocolate with a water base. We use all fresh fruit and get really intense flavours."
Vespa's Pasta, Gelato & Wine Bar also takes their unique brand of gelato on the road, taking their mobile cart all around the peninsula to service anything from community events, to parties, to weddings.
"We also have the ability to do functions with our gelato. We don't just stay here, we can go everywhere with our cart. I love the fact that we're everywhere. We want to do some more weddings and be able to take our nice cart there. We make our own gelato, customers come to us saying what flavours they want, and we design the flavours for them. They can have vegan, sugar-free, cream-based; they can have anything they want. We do the whole Mornington Peninsula too," Roberto said.
They also feature a regular menu full of Italian flavours, such as lasagne, and a ham and cheese panini.
Vespa's specialty cakes are also stunning and popular, and their crepes and waffles round out the delicious dessert dining experience. They have a large range of vegan options on offer to customers as well.
By taking such care in their method of making some of the best gelato to be found on the peninsula, it seems these Mornington sweet tooths have got their just desserts.
---
Vespa's Pasta, Gelato & Wine Bar can be found at 31 Main Street Mornington.