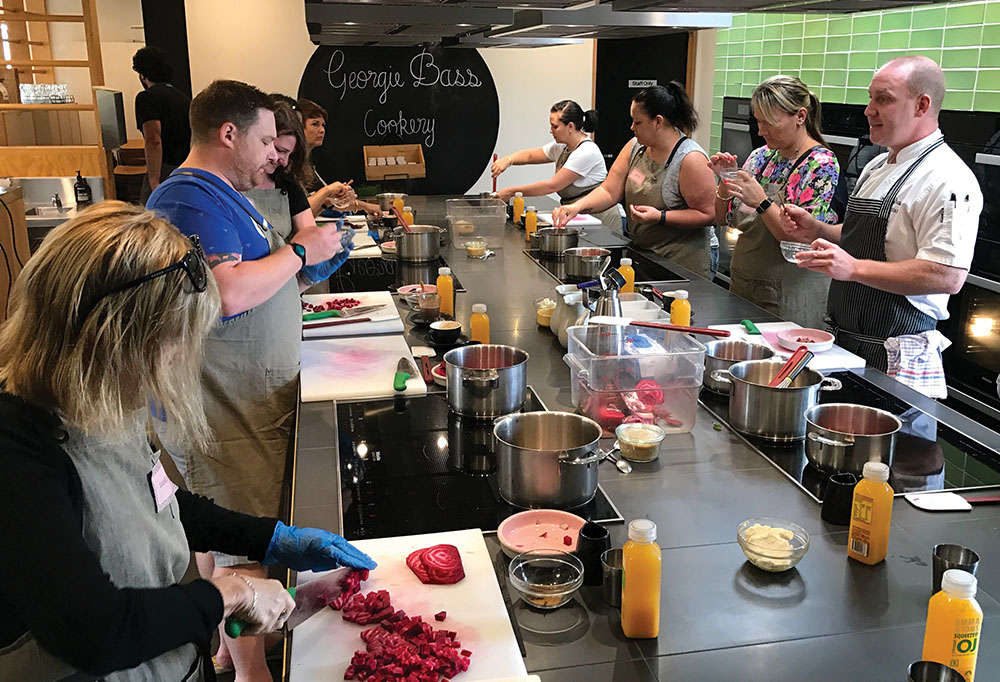 By Brodie Cowburn
For beginners, experts, and everyone in between, the cooking classes at Georgie Bass Café and Cookery are helping food enthusiasts find and form their favourite flavours.
For those looking to fine tune their cooking skills, Georgie Bass Café and Cookery is offering something to help you, whether you've been putting together dishes for 20 years, or if you've never picked up a pan in your life.
"These are classes for all skill levels. We run weekly Saturday classes with 11 people enrolled, creating a personalised, interactive, and fun environment for learning culinary skills," said Events Co-ordinator Kate Poole.
The classes are led by professional chefs who bring years of experience and expertise to impart to the participants. Georgie Bass is also the home of multi award winning chef Michael Cole, who designs the cafe and the class menus.
Michael has been named Head Chef of the Year by Foodservice Australia, and has also been chosen to represent Australia in the prestigious biennial Bocuse d'Or World Cuisine Contest.
Under his guidance, and the guidance of a team of experienced chefs willing to pass off their knowledge and wisdom onto those keen to learn, Georgie Bass offers a wide variety of different classes. You might be a health focused fitness aficionado, or you might be a sweet tooth looking for a little delicious dessert delight to go with dinner, but regardless of what your tastebuds desire, there's a likely to be a class at Georgie Bass to suit you.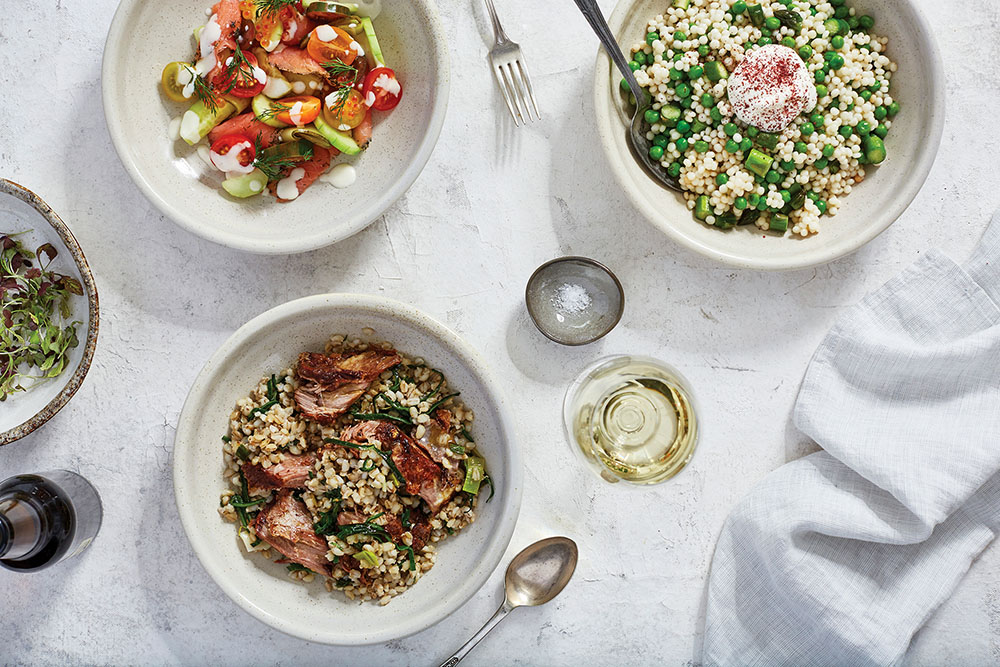 "We run seasonal classes, so there's always something different for people to try, with different foods," Kate said.
Some of their upcoming classes include, 'Patch to Plate' on the 17th of March, and 'Death by Chocolate' on 24th March.
Their classes are run in conjunction with Miele, who provide the cooking appliances for use in the Georgie Bass classes. Kate says this relationship is so important, because it means that students may learn using the same quality tools available to experienced chefs that have been in the industry for years.
"We work with Miele, so everyone taking our classes will be working with the highest quality utensils and cooking equipment. Our partnership with them means that our students will only be working with the very best," she said.
In addition to their classes, there is also a complete menu at Georgie Bass Café and Cookery, complete with a full offering of breakfast and lunch, using fresh local produce. Their picturesque café location is also pet friendly.
The Georgie Bass Café and Cookery is run in partnership with the Flinders Hotel, with the two forming part of a happy family of food hotspots on the peninsula.
Georgie Bass Café and Cookery can be found at 30 Cook Street, Flinders.
If you're looking to hone your skills and learn all the tricks to preparing picture perfect plates full of pleasure, visit www.georgiebass.com.au and book your lesson in today!