By Andrea Rowe  Photos Yanni
When most people talk of the Country Women's Association of Victoria (CWA) they inevitably fall into referencing apron-clad grandmothers serving scones at local shows. But lift the tea-towel ever so slightly and you'll find a collective of capable women crafting, cooking, advocating, volunteering and making things happen in their communities.
Marnie Turner is amongst them, and she's been instrumental in transforming how the CWA contributes to the Mornington Peninsula.
In 2014, a 30-year-old Marnie became the Founding President of the first night branch of the CWA on the Mornington Peninsula; the Peninsula Belles Branch.
She established the night-time branch and by 2017 became Group President for the Mornington Peninsula. She looked after 10 branches in the region, opening Red Hill and re-opening the Somerville branches. By 33, Marnie was the second youngest CWA Group President in Victoria and mentored others.
She has recently returned to the Peninsula Belles President role while working full time, raising her daughter and studying.
While she was attracted initially to the fellowship of Australia's largest women's organisation, it had its limitations.
"It seemed to me that the CWA was the domain of older people who had more spare time. They met during the day only, and that just wasn't compatible with my working life. I was sure we could re-shape CWA opportunities for younger locals."
Hooking her own passion for crochet with her inherent talent in connecting others, Marnie has steadfastly stitched the threads of community together.
The 22 members of the Peninsula Belles range in age from 36 – 90 and collaborate with traditional skills, civic contributions and local opportunities. They have spent time learning traditional skills, manning marathon drinks stations and bushfire knitathons while the neighbouring Red Hill branch has an interest in eco-friendly and sustainable practices.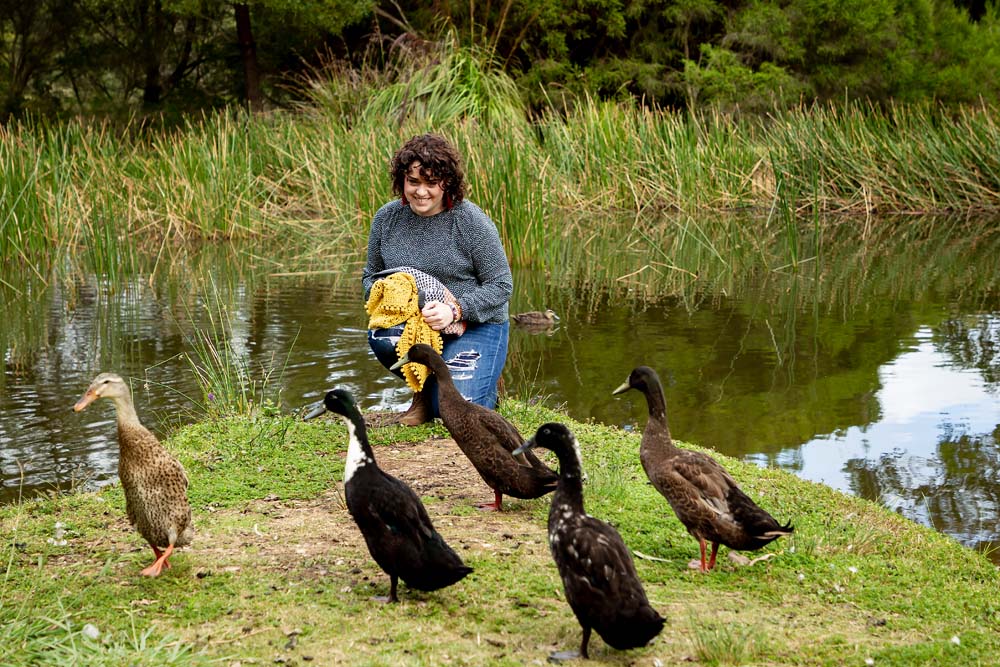 "Our night branch meet-ups are great for those with family and work commitments, while Red Hill hosts meetings on Fridays to cater for part-time workers, and our seasonal and weekend population."
The Mornington Peninsula Branch now celebrates over 250 members.
"It starts with friendship, fellowship, and fighting social isolation. Each branch has a different focus. Some are more intent on lobbying for change, and with others it is contributing to community or gaining new skills over cuppas," says Marnie.
Mastering traditional making and creating continues to be the cornerstone.
"People are returning to basic, resourceful skills – the satisfaction in making, eating and wearing something they've created themselves."
"We joke that we're learning skills to survive the Zombie Apocalypse."
Irrespective of the motivation, "we're all giving back while giving ourselves things we love."
"The Mornington Peninsula has preserved itself as a regional community, and through the CWA we have this thread that joins us all."
A self-proclaimed "old soul" Marnie knits other threads together through crochet and knitting, which is very meditative for her.
"When I'm knitting I can hear my breathing change, and I really enjoy that rhythmic motion and that feeling of peacefulness in creating."
"Learning new stitches and the thrill of achieving a finished piece is really special. I'll look at something and think 'How do I make this?' I love the sense of accomplishment from knitting or crocheting wool and yarns into something beautiful."
Marnie has enjoyed crochet success with her handicrafts gaining second overall place in knitting at the Red Hill Show in 2018. In 2017 she took out second place in crochet with her mustard cowl.
It's possible that her baking career is on the rise too. She brought home a third in the Novice Sponge Cake and Novice Scones at last year's Royal Melbourne Show and her Grandma's pikelet recipe brings home ribbons from Red Hill Show
Marnie is amongst three generations of practical makers – her CWA member mother is a knitter, as was her grandmother, and her five-year-old daughter Poppy exhibited a painting at the CWA Mornington Peninsula Group Creative Arts Exhibition last year.
Growing up in Mt Eliza, "we felt we were a long way from Melbourne," Marnie treasures memories of the coastal lifestyle where her volunteering had a firm foundation.
After a public relations and emergency media career in Melbourne, she joined Frankston City Council in a media role followed by Frankston City Libraries as Team Leader Communications and Engagement. It's no wonder that she was drawn to the CWA.
With 20,000 members Australia wide, the CWA is a thriving national association invested in rural, suburban and metropolitan communities. Entrepreneur Dick Smith gifted the CWA $1 million in 2018 to continue drought relief work across Queensland, NSW and Victoria, and Victoria's Emergency Relief Fund managed by the CWA has helped fire and flood affected communities since 1934.
The Mornington Peninsula Branches actively seek out individual hardship needs in the community. Peninsula Belles's 'Books for Grief' program at Mornington Primary School provides resources for children processing trauma and grief. Scholarships for university studies for qualifications like nursing and Agribusiness are also available.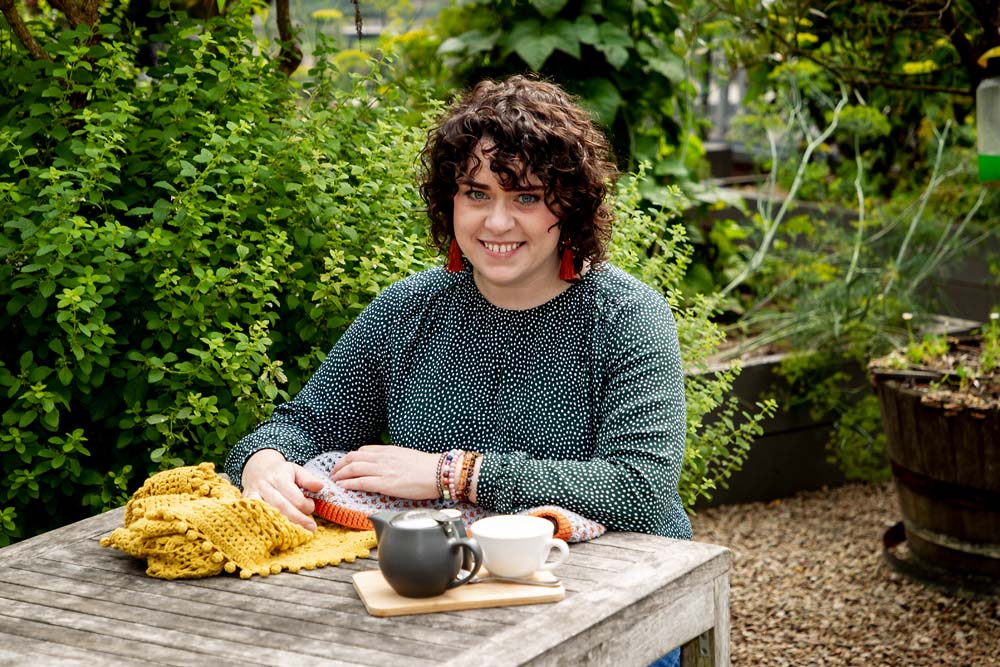 Marnie sets a thoughtful standard for self-care: "It's all about leadership with balance."
She quotes Dame Quentin Bryce that "women can have it all, but not all at the same time. It's so important to take good care of yourself, of your mental and physical and spiritual wellbeing."
This this year Marnie is mastering a new mental skill; she is studying for a Masters of Business Administration. And in true CWA spirit she happily hooks her passion for social issues with connection and creativity.
---
The Country Women's Association of Victoria Mornington Peninsula Group will host its 49th annual Creative Arts Exhibition on 2-3 May (TBC) at Peninsula Community Theatre, Mornington.
Learn more on Facebook and Instagram @CWAMorningtonPeninsula
Peninsula Belles meet on the last Saturday of the month.