By Amy Newman Photos Gary Sissons
For over 40 years, the Wooden Boat Shop has been a Sorrento icon.
The family business – founded upon a demand to share in the romance and pleasures of wooden boats and the nautical lifestyle – has built and restored countless boats over the years, and been a pivotal part of the Sorrento sailing scene.
It all began in the late 1970's when owner Tim Phillips, already a master builder, commenced a boat building apprenticeship to combine his building skills with a passion for wooden boats.
With inspiration from mentors like Jack Norling and Ken Lacco who taught him the finer points of boat design, the business has grown from a garden shed operation to one with five factories over two locations offering a vast range of maritime restorations and constructions.
"The concept came from a love of boats," explains Tim. "My formative years were kicking around in Lacco launches and boats and it must have stuck."
These days, Tim oversees the operations and design of the boats with support from wife Sally, his daughter and two sons, Sam and Will, who also work in the business. Tim's commitment to wooden-boat restoration has seen many classic boats returned to their former glory through stunning craftsmanship, and sent them sailing again on the seas around the Mornington Peninsula and beyond.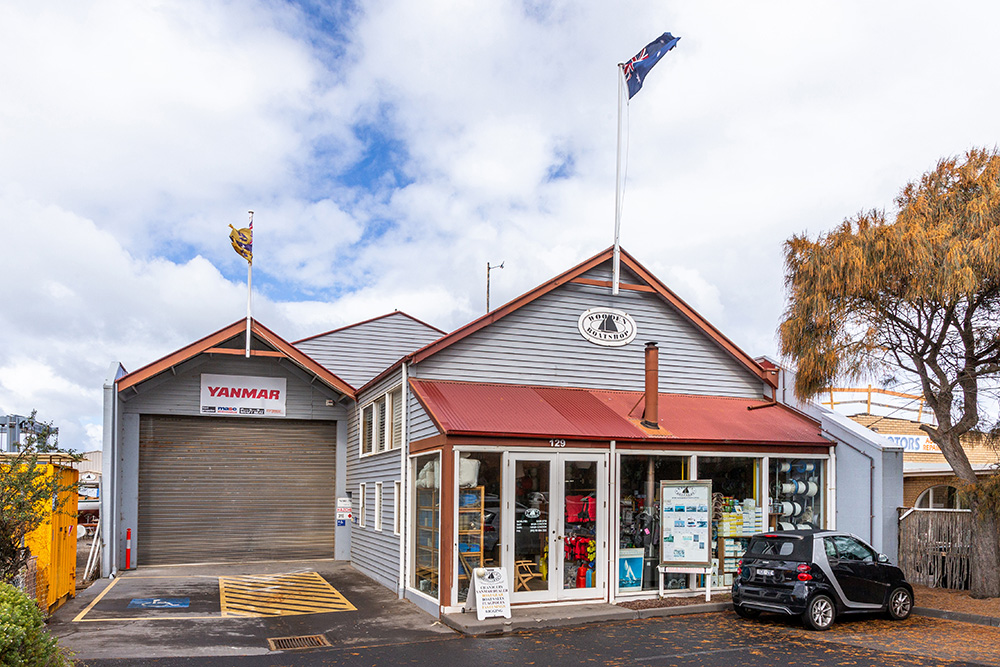 "I love to just go sailing, not necessarily compete," says Tim who along with a group of friends with a similar passion for sailing, started the Portsea Fishing Boat Regatta (now known as the Portsea Cup).
Over his lifetime, Tim has sailed thousands of miles, mostly with his family, in his boats Storm Bay, Jane Kerr – it is one of the very last commercial timber fishing vessels launched – and the couta boat, Muriel, amongst others.
"We did a whole season of racing when Will was a baby," says Tim. "We have lived on a couta boat in Sydney harbour and did a few Ocean passages. We also went up along the Queensland coast and to Tasmania after Sam came along."
One memorable sailing adventure Tim had is from Storm Bay on the Mornington Peninsula out through the heads to Deal Island, part of the Kent group of islands in Eastern Bass Strait. With a gale warning and a fresh northerly wind and change forecast, they arrived at Deal Island, about 165 nautical miles away, in around 18 hours.
"By the time we got to the shank, it was blowing pretty hard from the west, probably about 40 knots gusting to 45," says Tim who is a honourary life member of the Sorrento Sailing Couta Boat Club. "It was a lovely sail and still our fastest trip ever, and all in a 54-foot fishing smack."
In January 2021, Tim was awarded an OAM in the Australia Day honours list for service to sailing and wooden boat restoration. He says the accolade was humbling. It is the sailing achievements of his, son's Sam, 29 and Will, 33, however, that he and wife Sally are most proud of with the boys set to represent Australia in the 49er category of sailing at the Tokyo Olympics.
"We have always supported the boys in their competitive sailing," says Tim. "We are in awe of them as getting there has been a journey. One of the things we have been most impressed by is the way they share their knowledge with the younger sailors at the local clubs like Sorrento and Blairgowrie. They have given back what they have received from the sport."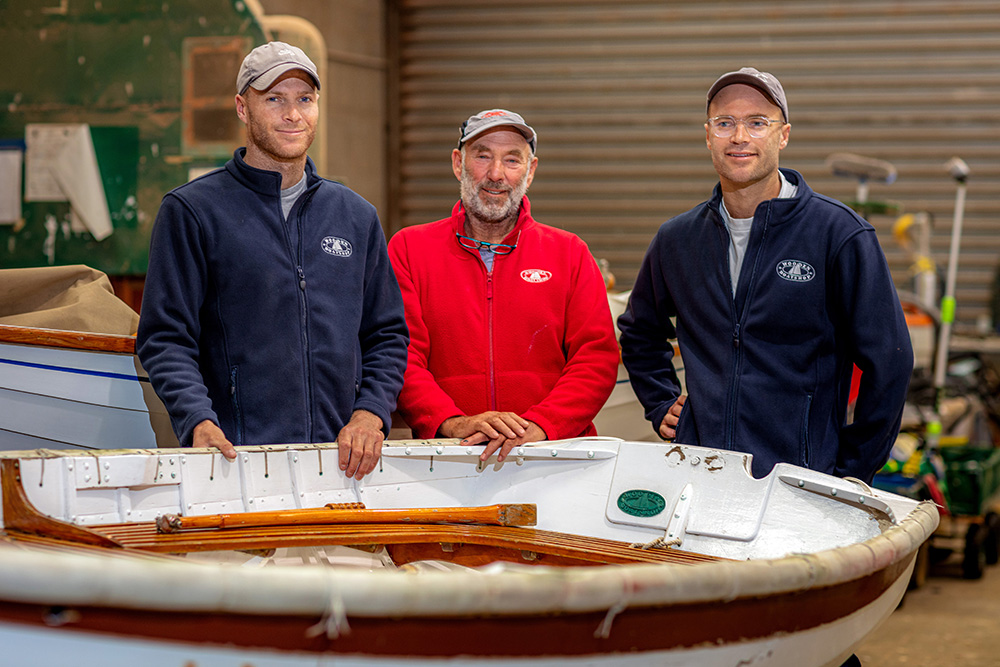 For Tim, the southern Peninsula landscape has changed enormously since he first came to the region.
"When I originally came to Sorrento it was a holiday destination," he says.  "People still use it as a holiday destination but there are many more people living and working down here permanently now. It has got a lovely climate and the sea breezes on a summer's afternoon are magnificent for sailing. Strategically, for a sailor, it is an excellent place to live."
As for the future, Tim looks forward to supporting his boys in their Olympic endeavours – although likely to be virtually – and continuing his involvement with the local yacht clubs.
"As we move forward, more and more people are sailing," says Tim. "We have got two very active yacht clubs locally. They are both great clubs."
For more information on the Sorrento Sailing Couta Boat Club and Blairgowrie Yacht Squadron visit: sscbc.com.au and bys.asn.au