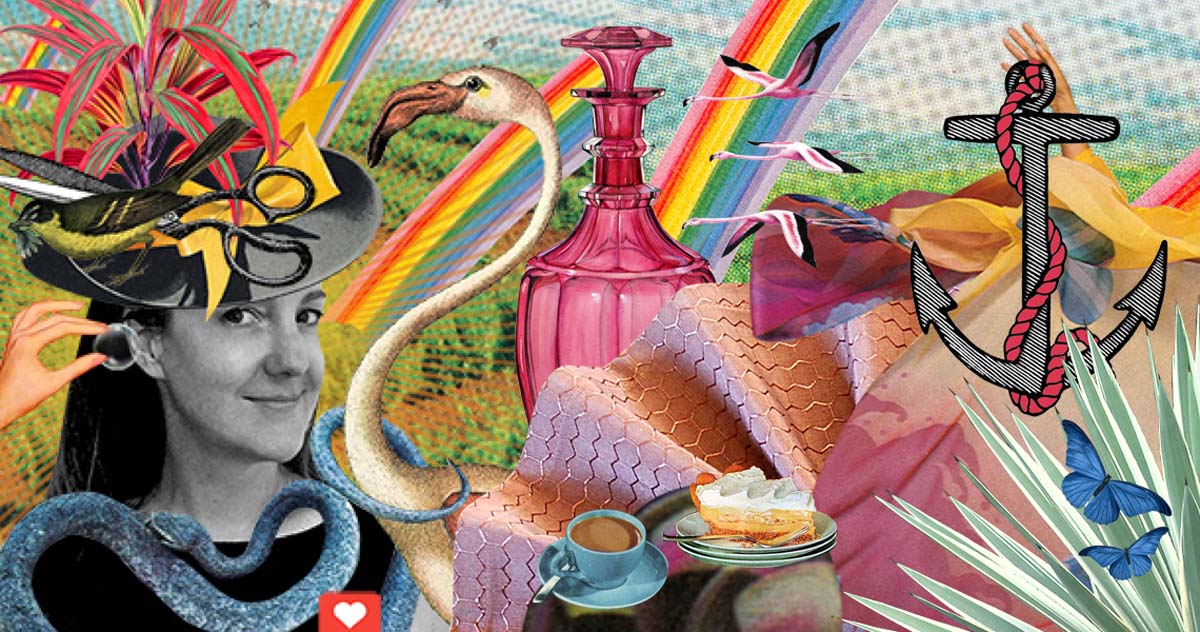 Award-winning peninsula-based artist, writer and creative producer Emma Anna is looking forward to bringing her world-class art to Frankston with the support of an Artist Project Grant from Frankston City Council.
A graduate of RMIT's Masters of Arts (Art in Public Space program), Anna has been creating 'unique, humorous, colourful and interactive installations' for over 15 years for both government and non-government entities.
Todo Loco ('All Crazy') is the fourth edition of an international collage exhibition curated since 2016. The artworks are selected via an international call for artist submissions with the theme 'Pandemonium'.
'The exhibition will be an insight into the ways in which collage has been used by artists as a means to express concerns, fears, hopes and emotional responses to the current global pandemic and more generally to the state of the world.'
Despite the pandemic's impact on travel opportunities for Anna, she was able to continue creating her work, experimenting with and reimagining new materials (such as newspaper and junk mail). She describes this opportunity as a 'classic case of artistic invention'.
'Generally my practice has not been too affected by the pandemic, other than the constraints on travel.'
'I was working on public art projects in Australia, Colombia and the US. Not being able to travel freely meant that the projects had to be managed remotely; however, this has been a trait of my practice for over a decade.'
'I found myself well-equipped to cope with this challenge however it has been disappointing not be able to attend major projects for which I was commissioned to create new work, such as Swell Sculpture on the Gold Coast in October 2021.'
Anna is well-known in the international collage community, especially after her selection as the 2020 World Collage Day Artist.
'It is a medium I use throughout my practice as a means of problem solving, record keeping and creatively processing the challenges of life!
'Collage is an accessible art form that does not require fine arts training and therefore has great appeal to diverse audiences. I am interested in how collage can be used to inspire creativity and social cohesion in community environments.'
Anna hopes that the local community will respond to her work by contributing to the exhibition, attending workshops and visiting the exhibition when it arrives in Frankston later this year. She looks forward to opening a discussion about 'the role of creativity in maintaining mental health and consequently healthy communities.'
Frankston Council significantly expanded its Community and Business Grants program during the pandemic to support artists and creatives.
Designed to help artists and those working in creative industries to pursue their passion while delivering culturally important work to the community, they included Artist Project Grants and Professional Development Grants.
This was a result of the $6.434 million Relief and Recovery Package, which the council created to help Frankston City recover from the impacts of the COVID-19 pandemic.
For more information about artist grant recipients and projects, visit