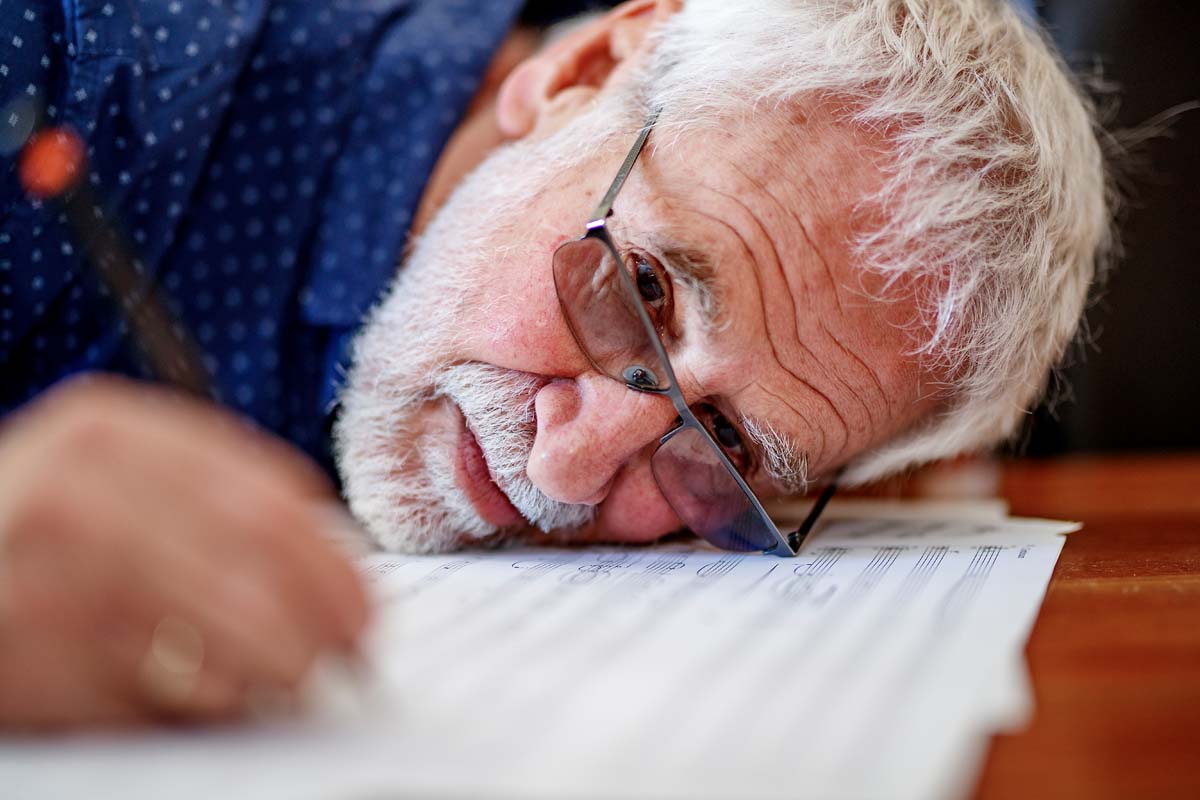 By Andrea Louise Thomas Photos Yanni
McCrae music composer, Roger Pell, writes music to create a felt experience – a road map of the emotions. The essence of his work is about human behaviour. He believes music expresses the feeling of emotions and that creativity is not only critical to good mental health, but that it also expands one's thinking.
To better understand what creativity is and how it works, he went to Arizona State University in the United States to study Creative Brain Functioning (what would now be called neuroscience) to learn how the brain creates and conveys ideas – the science of imagination. He applied this learning to his own creative process and to his work as a music teacher.
Roger has been a musician for his whole life. When he was eight, his family moved from Melbourne to London. There was a piano in the flat they rented and Roger quickly found himself playing, discovering patterns in sound. He played intuitively, as he knew little about music, but he quickly discovered how notes interrelated.
It was fortunate that his mother was musical and creative.; she played recorder in a quartet. She was a big supporter of the Australian Ballet so Roger saw many productions, taking in the visual and musical spectacle. They also visited art galleries in London and Melbourne which built a strong cultural foundation. The value of expressing creativity was ingrained in his thinking.
At fifteen Roger discovered the guitar and it has been his lifelong companion. He began playing instinctively, intrigued at how rhythm made sense of sound. In fact, he never studied music formally. He listened and absorbed the abstraction of sounds. He taught himself to read music and he has been reading, writing about it, playing and teaching it ever since.
He went about learning music in unconventional ways. He would discover a musician whom he admired, establish a connection and travel to study with him/her. He also studied classical guitar in Frankfurt, Germany and in Seattle. He studied tabla and rhythmic singing at the International Academy of Indian Music in Delhi, India.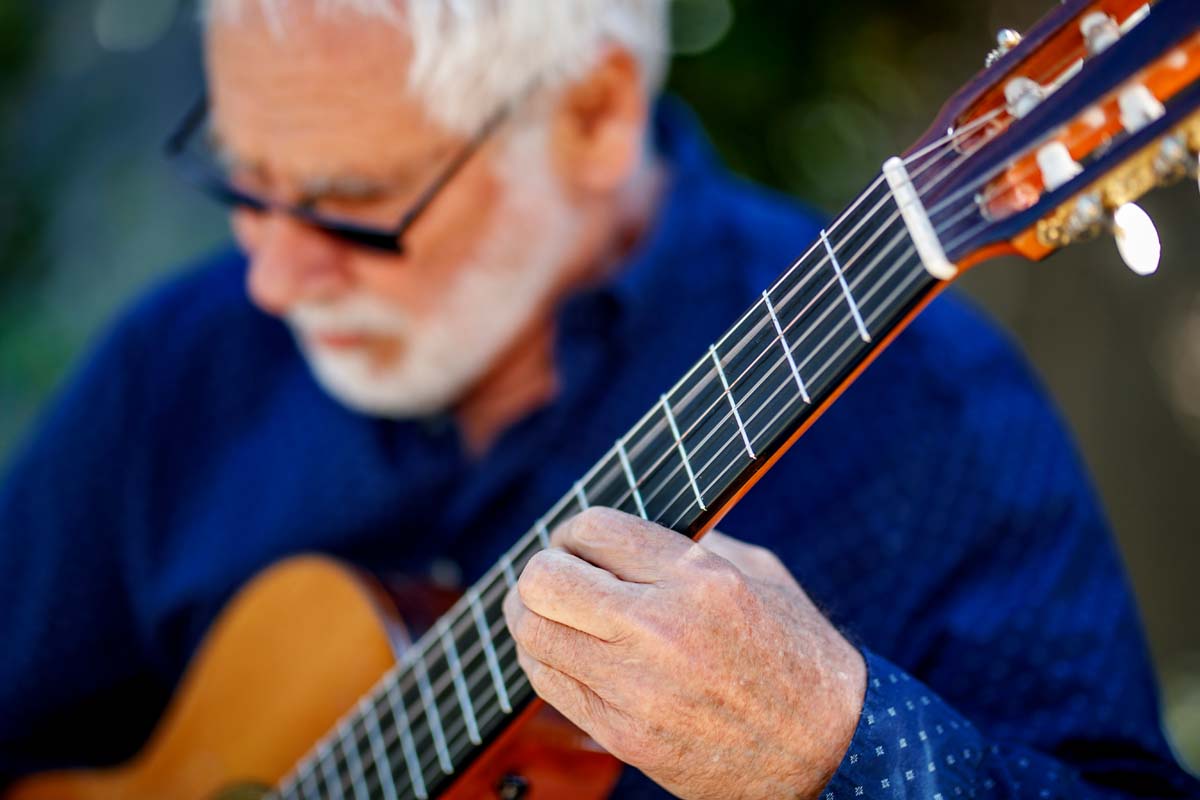 According to Roger, the guitar is a particularly intuition-based instrument and he believes most musicians initially approach it this way before they can read music. He says every musician interprets time and tone differently and expresses it uniquely, like a musical fingerprint, and that's their gift as all art is about individuality.
Over the years as a professional musician, Roger has done it all. He has performed solo and played in bands and ensembles. He has had record contracts, recorded albums, toured and played with ensembles whose main focus was improvisation. He has also composed for television and film. What satisfies him most is sharing and conveying ideas through music.
Roger has spent the majority of his professional life as a music teacher. From the Riverina Conservatorium of Music to schools across the Mornington Peninsula to private tuition in his studio, sharing knowledge and insight with students and other musicians is a pleasure. He believes anyone can read and play music. "All human beings are musical. If you can walk and talk you've got rhythm and sound," he says.
Roger has published a comprehensive collection of nine innovative guitar manuals called Macrocosmos for Guitar, which he spent many years working on. They cover finger style, plectrum and bass guitar. "My books helped clarify my role as a music educator," he says.
The series of books, which can be used both for teaching and learning, are geared from pre-teens to conceptual artists featuring new methods and his own original compositions, intended as he says, "to advance the human condition when making music on the guitar."
Roger has been a musician, composer, author and sculptor over the course of his life, a creative diversity illustrating that creative people are often creative in many ways. "I am fascinated by human emotion and in particular, the emotional response to music," he says.
According to Roger, "Good music has healing qualities; we need to go to the abstract metaphor (the arts) to experience truth. Serious music is more about investing in truth than entertainment. With acquired listening skills it can extend the emotional horizons of our being."
"We must be cautious our emotional awareness is not diminished by technology's ability to model perfection because self-expression embraces imperfection. Music is therapy and an antidote to being precise. We need emotional content to connect to our humanity. That's what the arts do for you. The abstract world of the arts offers unconditional freedom," he says.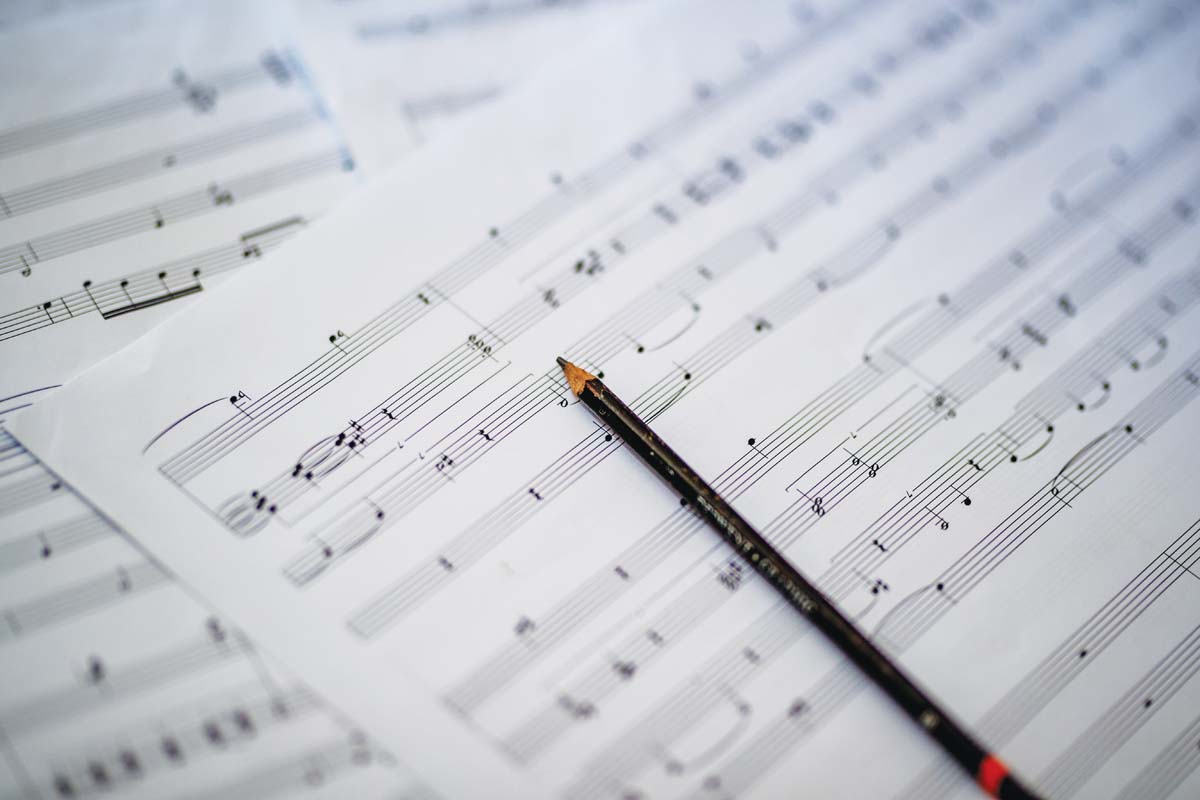 ---